Juul to Pay $87 Million to States Over Vaping Cases and Could Pay Even More
The e-cigarette company Juul Labs has agreed to pay $77 million to three states after being sued over its advertising and other practices.
The newest settlement came Wednesday, as Washington Attorney General Bob Ferguson announced the vaping giant will dole out $22.5 million to the state over the course of four years. Ferguson alleged the company intentionally targeted teens and deceived consumers about the addictive qualities of their product. Juul admitted no wrongdoing and said the settlement was "another step in our ongoing effort to reset our company and resolve issues from the past."
Ferguson said in a statement that Juul "put profits before people."
"The company fueled a staggering rise in vaping among teens," the attorney general continued. "JUUL's conduct reversed decades of progress fighting nicotine addiction, and today's order compels JUUL to surrender tens of millions of dollars in profit and clean up its act by implementing a slate of corporate reforms that will keep JUUL products out of the hands of underage Washingtonians."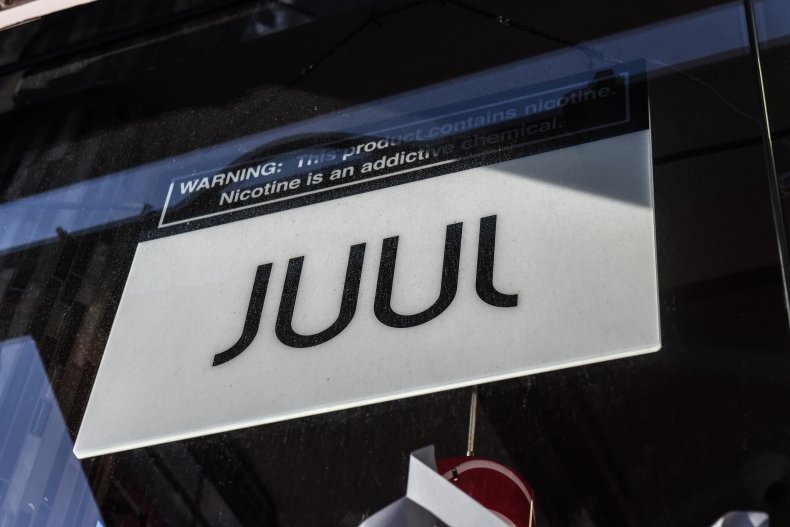 Juul has also paid out $14.5 million to Arizona and $40 million to North Carolina. The company said in a statement shared with Newsweek that it has also settled a legal dispute with Louisiana for $10 million plus legal fees.The total sum could become even larger as at least five other states—California, Colorado, Hawaii, Massachusetts and Minnesota—have filed lawsuits against the company.
"We will continue working with federal and state stakeholders to advance a fully regulated, science-based marketplace for vapor products," the company said on Wednesday.
Juul advertises itself as a product designed to give adult smokers looking to wean off cigarette use a "consistently satisfying experience." But the company has received pushback from state officials, individuals and other entities for its marketing efforts.
In response, the e-cigarette giant voluntarily stopped selling fruit and dessert flavors in October 2019, acknowledging the public's "lack of trust" in the vaping industry. The company now has just two flavors, menthol and tobacco, which are traditional cigarette flavors. Juul also said in 2019 it was suspending all broadcast, print and digital product advertising in the U.S.
Regulations against e-cigarettes rose that year after a survey from the U.S. Centers for Disease Control and Prevention (CDC) found 27.5 percent of high school students and 10.5 percent of middle school students said they vaped some sort of e-cigarette in the past month.
Youth vaping declined in 2020 and 2021, according to the annual survey. Last year, 11.3 percent of high school students and 2.8 percent of middle schoolers reported that they currently vape. Still, more than 2 million high school and middle school students were currently using e-cigarette products at that time.