Juvenile Arrested Over Racist Slurs Allegedly Hurled During Online Class
Police in Newtown, Connecticut, have arrested a juvenile over racist slurs allegedly said during online high school classes.
The boy, who was not named but described as a local, was arrested and charged on Friday in connection with cyber crimes committed in the fall of 2020 following a months-long investigation, the Newtown Police Department said in a news release.
The individual is accused of accessing Google Classrooms, an online service that was being used for remote learning during the COVID pandemic, at Newtown High School, and "using racial epithets in an abusive and disruptive manner," police said.
The juvenile was arrested after the conclusion of an investigation led by school resource officer William Chapman that took six months.
"This was a lengthy investigation, led by SRO William Chapman. The extensive investigation required the use of multiple search warrant applications and computer forensics to be served on internet platforms used by the suspected juvenile." Lt. Aaron Bahamonde said in a statement.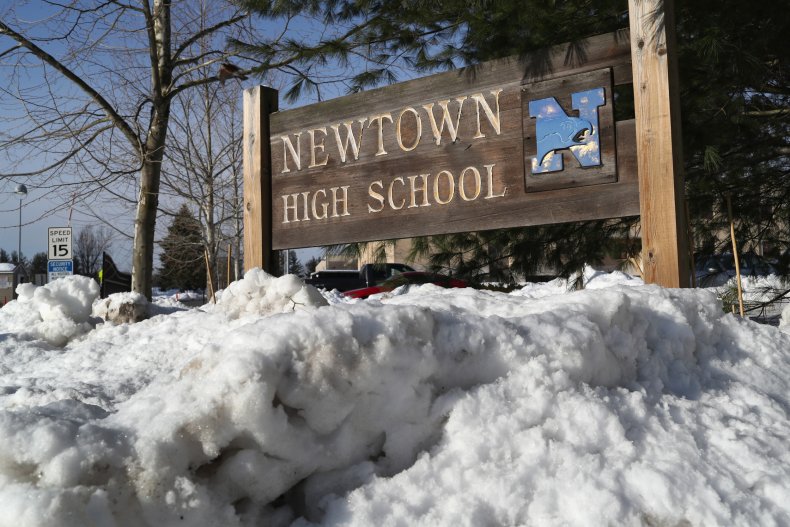 "Computer crime investigations tend to be lengthy in time and complicated. It is a credit to the resolute SRO Chapman and Monckton displayed in this investigation."
The juvenile is facing three counts of ridicule on account of race, three counts of disorderly conduct, and three counts of fifth-degree computer crime.
He was released into the custody of his parents. A court hearing in the case will take place at Bridgeport Juvenile Court at a later date.
Newtown High School and the Newtown Public School District have been contacted for comment.
The arrest comes days after Americans marched in rallies across the country to mark the one-year anniversary of the murder of George Floyd.
Floyd, a 46-year-old Black man, died on May 25 last year after then-Minneapolis police officer Derek Chauvin, who is white, pressed his knee to Floyd's neck for more than nine minutes as the man repeatedly said he could not breathe before going limp.
Widely watched cellphone video footage of Floyd's final moments triggered worldwide Black Lives Matter protests against racial injustice last year and a national reckoning on race in the U.S. Chauvin is awaiting sentencing after he was found guilty on murder and manslaughter charges in Floyd's death last month.
Instances of racism have frequently made headlines in the year since Floyd's death.
Earlier this week, officials began investigating allegations that a Tennessee high school's fans yelled racist and antisemitic slurs at players from a rival school during a soccer game.