#HitUWithThat1B Trends as Blackpink Becomes First K-pop Group to Hit 1 Billion Views on YouTube
K-pop girl band Blackpink has made history, becoming the first K-pop group to garner one billion views on YouTube with their music video for the song "뚜두뚜두 (DDU-DU DDU-DU)."
First released on June 15, 2018, "DDU-DU DDU-DU" was reported to have become the second most viewed music video of all time within 24 hours of its release.
The only other Korean artist to earn 1 billion views is Psy for his song "Gangnam Style," according to Allkpop, which was reported to be the first-ever video on YouTube to reach the lofty number. It has since been watched more than 3.4 billion times.
In April, K-pop royalty BTS smashed the record for the most views within 24 hours of a release with their single "Boy With Luv," featuring American pop star Halsey, which received more than 78 million views at the time, Variety reported.
Blackpink fans worldwide—collectively known as Blinks—have been marking the historic moment on social media with messages of congratulations using several hashtags including #HitUWithThat1B, which has been trending on Twitter along with #BLACKPINK뚜두뚜두1BILLION and #OneBillionWithBLACKPINK.
"Congratulations again to all of us especially to #BLACKPINK! We just made another history but We want you all to keep in mind to remain humble just like our OT4! Let's all spread POSITIVITY and NOT TOXICITY #HitUWithThat1B #OneBillionWithBLACKPINK @ygofficialblink," wrote @LaliceDays.
"Everyone's celebrating our girls' glory. Congratulations and cheers to more milestones (and hopefully new music) in the future #HitUWithThat1B #OneBillionWithBLACKPINK #BLACKPINK뚜두뚜두1BILLION," wrote @Mhannwella.
"So many achievements todaaaay, Congraaaats, ladieees @ygofficialblink #HitUWithThat1B #CongratsBLACKPINKxPCAs," wrote @lalisaaaaachu
"One for the books!!!! Congratulations to the BEST girls in town - BLACKPINK! #HitUWithThat1B #OneBillionWithBLACKPINK #BLACKPINK뚜두뚜두1BILLION @ygofficialblink," wrote @AenanJisoo
"No one on dddd's level when it comes to impact and achievements both on sk and internationally. who doesn't know and love dddd? #HitUWithThat1B #OneBillionWithBLACKPINK #BLACKPINK뚜두뚜두1BILLION," wrote @lalisafenty.
"I'M SO PROUD OF BLACKPINK! They achieved all their success through very hard work & always stayed humble while becoming famous. Now we hit 1BILLION together Blinks & Pinks. Couldn't be happier! Here my BP Diaries reaction: https://youtu.be/DAU0MgnK68w #HitUWithThat1B @ygofficialblink" wrote @ReactsSasko.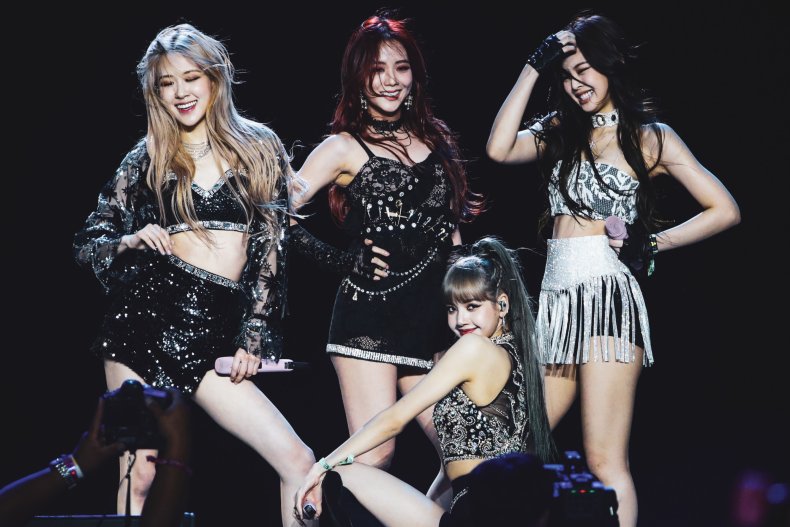 Blackpink swept the rankings at this year's People's Choice Awards, usurping BTS in the categories for best Group, Music Video and Concert Tour of 2019.
The four-piece girl group made its debut in 2016 and as of 2019, is reported to be the highest-charting female K-pop act on the Billboard Hot 100 and Billboard 200 charts with their song "Kill This Love" peaking at number 41 and number 24, respectively.