#365WithLOONA and #ComingHome_With_NCTU Trend As Both K-pop Groups Release New Single and Music Video
K-pop groups Loona and NCT U have both released new singles and music videos on Friday.
Girl band Loona's new song "365" is a soft R&B ballad that's said to be an homage to their fans, described to convey their "sincerity" and desire to "shine the light" for their fans 365 days a year, according to the song description on the Korean music website Melon.com.
"365 is a lyrical piano-led R&B ballad conveying the message that, as said in the song title, Loona will always shine 365 days a year for their fans who have waited for them for a long time," the website said.
"We want to shine the light with the moon #Loona's sincere message, lead single '365,'" the band posted on its offficial Twitter account.
The new song was released with a stripped-back music video, posted on the band's official YouTube channel, showing the band members getting some down time in an art studio with each working on a painting.
K-pop boy band NCT U have also released a new single called "Coming Home" as part of a new winter album project titled 'SM Station' x '4 LOVEs for Winter' for their label SM Entertainment.
The music video of the ballad piece sees the band go on a train journey on a snowy winter night.
Both songs have garnered much love from fans who have taken to social media to share their impressions using the hashtags #365WithLOONA and #ComingHome_With_NCTU, both of which have been trending on Twitter along with several other related hashtags.
"It's sooooo beautiful, the girls are serving vocals and harmonies. yes, we've been crying nonstop since 7am #365WithLOONA," wrote @replicant_21.
"#365WithLOONA I'm already in love. Just what I needed to have a calm day," wrote @domqlindsey.
"Perfect way to start the Christmas Holidays, Thank for you such a beautiful song @loonatheworld #ThankYouLOONA #365WithLOONA," wrote @Artdipity_x.
Several fans have commented on the impressive vocals heard in the new NCT U single.
"The way taeil can deliver all the different emotions and feelings with so much sincerity is insane. His voice touches your heart with his incredibly amazing voice. He always pours his heart and soul in singing; a vocal legend indeed. #ComingHome_With_nctU," wrote @taeiiloey.
"The song is so beautiful and the vocals wow, new fave Christmas song #ComingHome_With_NCTU," wrote @aprilkosmos.
"#ComingHome_With_nctU is modulated 2 times from the starting key. It keeps getting higher & higher towards end and Taeil sang it perfectly he brought so much emotion in his voice which lead me to tears & goosebumps his last highnote, I'm speechless," wrote @Moon_Taerru.
NCT U is a sub-unit of the 21-piece boy band NCT (Neo Culture Technology), which was formed in 2016. The band's 3 other sub-groups include NCT 127, NCT Dream and WayV (which made their debut earlier this year in January).
Made of 12 members, Loona also made their debut in 2016. Earlier this year, the group's label Polaris Entertainment and its Chief Executive Officer Lee Jong-myun were ordered by South Korea's Seoul Central District Court to pay tech company Donuts a sum of 360 million won ($305,582) for a project with Loona that was never completed.
The lawsuit was filed by Donut after Polaris failed to return a deposit amount of 400 million won ($339,280), which was paid to Polaris back in 2017 to lease a building space for an event with Loona, according to Soompi, a Korean entertainment news website.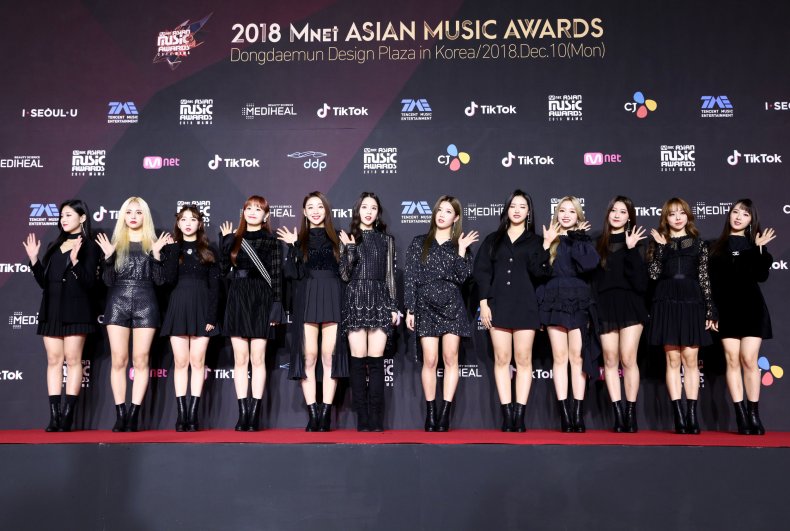 #365WithLOONA and #ComingHome_With_NCTU Trend As Both K-pop Groups Release New Single and Music Video | Culture