Kamala Harris Dodges Questions About Teachers Going Back Into Schools
Vice President Kamala Harris evaded direct questions about whether it was safe for teachers who have not been vaccinated against COVID-19 to return to the classroom.
In an interview on Wednesday on NBC, Harris was asked about the view of the Centers for Disease Control and Prevention (CDC) that teacher vaccinations were not a prerequisite for schools reopening.
Harris told Today: "Teachers should be a priority," adding later that her first-grade teacher had attended her law school graduation.
The vice president said: "Teachers are critical to your children's development, they should be able to teach at a safe place and expand the minds and the opportunities of our children.
"Teachers should be a priority along with other frontline workers and we are going to make them a priority."
When asked again if unvaccinated teachers were safe to return, Harris said: "We have to decide whether we can put in place safe measures, this is why it is so important we pass the American rescue plan," referring to the administration's $1.9 trillion coronavirus relief package.
The vice president said it would be safer to get schools to reopen when they had help with "infrastructure needs" such as ventilation systems and social distancing barriers.
When host Savannah Guthrie asked a third time if it would be safe for unvaccinated teachers to return to schools, Harris suggested that decisions would be taken on a state-by-state basis.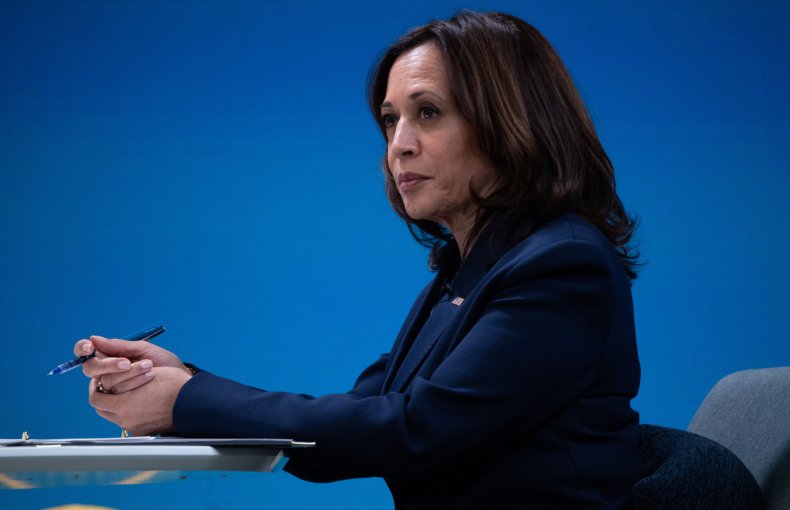 "We think it should be a priority and the states are making decisions about where they will be on the list of who gets vaccinated," she said.
The vice president went on to say that the goal of the administration within its first 100 days was to have "as many K-8 schools as possible" reopen and that "every day our kids are missing essential, critical days in their educational development."
Newsweek has contacted the White House for further comment.
On Tuesday, President Joe Biden told a CNN town hall in Milwaukee that teachers and school workers "should be on the list of preferred to get a vaccination."
He said the reopening of schools depended on the availability of protective equipment for students, teachers and other staff, adding that classrooms might have to open over the summer to make up for lost time.
The U.S.'s leading infectious diseases expert Dr. Anthony Fauci said this week it would be "optimal" if all teachers were vaccinated before reopening. However, "practically speaking," he said the benefit of getting children back to school had to be balanced with the fact that any risks were being mitigated.
The graphic below provided by Statista shows to what extent different coronavirus vaccines are being used around the world.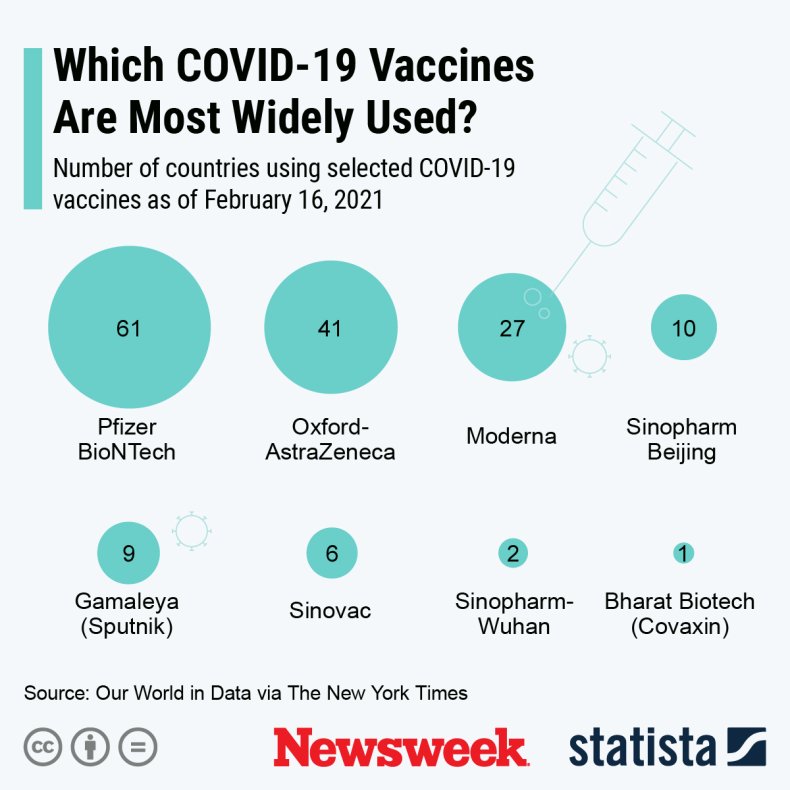 This story has been updated.