Senator Kamala Harris is three percentage points ahead of Vice President Mike Pence with just two days to go until their head-to-head debate in Utah on Wednesday, new polling data has revealed.
According to the latest Yahoo! News poll conducted by YouGov, a little less than half of likely voters (48 percent) said they would vote for Harris in a head-to-head with Pence.
By comparison, 45 percent said they would opt for the incumbent vice president. A further 6 percent told pollsters they were unsure who they would back, while 1 percent said they would rather vote for no one.
The gap between Pence and his Democratic challenger among registered voters was two points slimmer. A single percentage point separated the two among the demographic, with 46 percent of voters saying they favored Harris as 45 percent supported the Republican incumbent.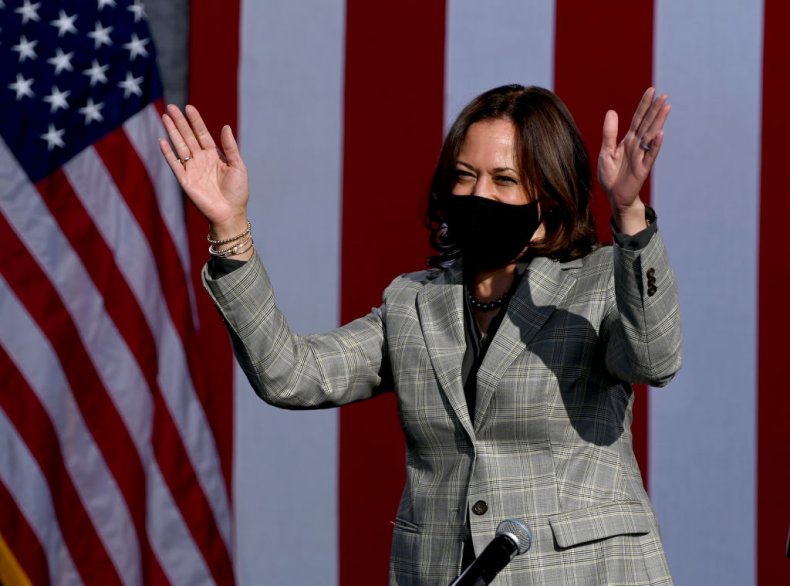 Breaking down their results by age, YouGov pollsters found that half of voters aged 45 and older favored Pence in a hypothetical head-to-head with Harris. But younger voters broke for the Democratic challenger, with 52 percent of 18 to 29 year olds saying they would vote for Harris in November.
Asked whether they believed Wednesday's vice presidential debate between the pair should be cancelled, more than two thirds of all voters (67 percent) opposed the idea.
A little more than one in eight voters (14 percent) felt the debate should be cancelled in the wake of President Donald Trump's positive coronavirus diagnosis, and a further 19 percent said they were unsure on the issue.
Republicans were more opposed to the Utah debate being shut down than their Democratic counterparts, and three quarters of independent voters also said they wanted the head-to-head to go on as planned.
YouGov surveyed more than 1,200 registered voters between October 2 and October 3 for its latest poll. Its margin of error stands at 4.6 percentage points.
The poll data released on Sunday came as Pence faced calls to quarantine ahead of the vice presidential debate slated to be held at University of Utah in two days' time. The Centers for Disease Control and Prevention (CDC) guidelines advise those who have come into contact with a COVID-sufferer to quarantine for 14 days.
"Can any reputable scientists or physician explain why Pence is able to skip quarantine?" Dara Kass, an emergency medical physician at Columbia University Medical Center, tweeted on Friday.
But on Friday the vice president's physician said Pence had tested negative for COVID-19 and "does not need to quarantine."