Kamala Harris Urges Dems Not to Give Up on BBB Despite Lack of Support From Joe Manchin
Vice President Kamala Harris is still hopeful that the Democrats can still pass President Joe Biden's Build Back Better Act despite Senator Joe Manchin's recent announcement that he would not vote for the $1.75 trillion social spending bill.
Asked how she plans to extend key provisions of the bill, like the Child Tax Credit, without Manchin's help in a divided Senate, Harris told CBS' Margaret Brennan, "You don't give up. That's how we do it. We don't give up. That's how."
"I think the stakes are too high for this to be in any way about any specific individual," Harris said on Monday.
Her remarks come just a day after Manchin told Fox News that he would not back Biden's spending plan over concerns of inflation, the COVID-19 pandemic and national debt.
"I cannot vote to continue with this piece of legislation. I just can't. I've tried everything humanly possible. I can't get there," Manchin said on Sunday. "This is a no on this piece of legislation. I have tried everything I know to do."
In response to announcement, White House press secretary Jen Psaki said Manchin's remarks were "at odds with his discussions this week with the president, with White House staff, and with his own public utterances."
"Just as Senator Manchin reversed his position on Build Back Better this morning, we will continue to press him to see if he will reverse his position yet again, to honor his prior commitments and be true to his word," Psaki said in a Monday statement.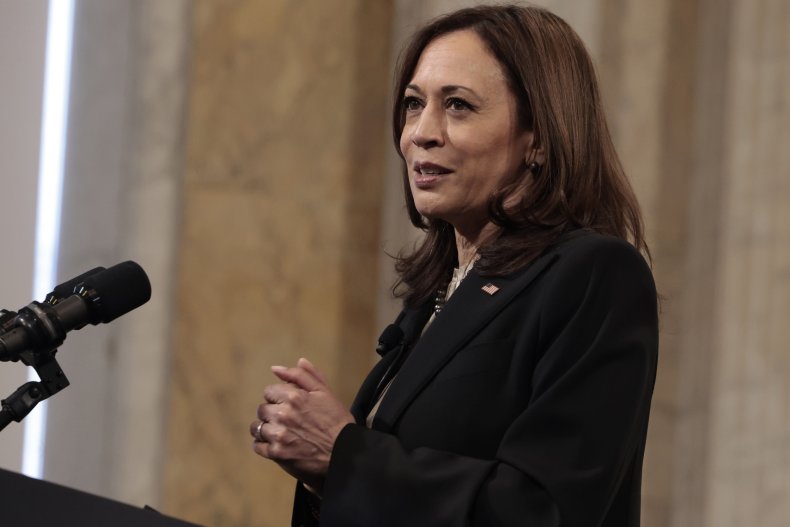 While the White House called the senator out for his "inexplicable reversal" and "breach of his commitments to the President," Harris told Brennan that she refuses to take Manchin's decision personally.
"I refuse to get caught up in what may be personal politics when the people are waking up at 3 o'clock in the morning worried about how they can get by, could care less about the politics of D.C.," the vice president said.
Harris added: "I don't have any personal feelings about this. This is about: let's get the job done. Let's get it done."
Without Manchin's support, the Democrats have been left scrambling to pass the Build Back Better plan, which includes the party's key domestic policy initiatives.
The news has dealt a blow to those advocating a year-long extension of the child tax credit payments, which means that millions of families nationwide may have received their last check last week.
The full interview with Harris will air on CBS News' Face the Nation this Sunday.