The video of vice presidential nominee Kamala Harris laughing at socialism questions during a 60 Minutes interview has been viewed over 1 million times on Twitter.
Running nearly three minutes, the segment features TV journalist Norah O'Donnell questioning if Harris has a "socialist or progressive perspective," to which the Democratic senator laughs.
"You're very different in the policies you've supported in the past," said O'Donnell. "You're considered the most liberal United States senator."
Harris laughed at the "most liberal" title and attributed it to Vice President Mike Pence. Harris said he referred to her as such during their vice presidential debate earlier this month. However, O'Donnell said she was citing an analysis by the nonpartisan GovTrack, which rated her as the "most liberal senator."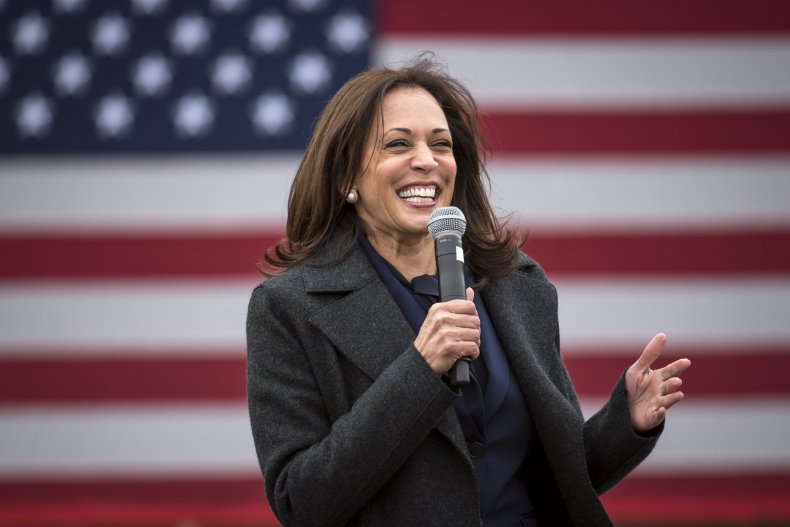 O'Donnell then noted that Harris supported the Green New Deal, Medicare for All and legalizing marijuana. "Joe Biden doesn't support those things, so are you going to bring the policies, those progressive policies that you supported as senator, into a Biden administration?" asked O'Donnell.
"What I will do, and this is what Joe wants me to do, I will always share with him my lived experience as it relates to any issue that we confront," said Harris. "I promised Joe that I will give him that perspective and always be honest with him."
"Is that a socialist or progressive perspective?" asked O'Donnell, to which Harris laughed out loud while saying "no." Harris continued: "It is the perspective of a woman who grew up a black child in America, who was also a prosecutor, who also has a mother who arrived here at the age of 19 from India, who also likes hip hop." She finished her answer by chuckling.
The video, which was posted to the 60 Minutes Twitter account on Sunday, has since prompted a wave of internet memes from both sides of the debate. Some commenters compared her voice to nails on a chalkboard while others simply mocked Harris for "lying."
Harris has repeatedly refuted the claim that she is a socialist, although President Donald Trump has continued to say otherwise in an attempt to discredit Biden's running mate.
During a rally in Florida on Friday, Trump said: "We're not supposed to have a socialist—look we're not going to be a socialist nation. We're not going to have a socialist president, especially a female socialist president, we're not gonna have it, we're not gonna put up with it."