Kamila Valieva's Mother Says She Takes Medication for Heart 'Variations'
The mother of Russian figure skater Kamila Valieva said that her daughter takes the heart medication hypoxen because of heart "variations," The New York Times reported, citing testimony provided during an earlier hearing.
Hypoxen is one of three medications, all of which can be used to treat heart conditions, that were found in a sample taken from Valieva on December 25, according to a document filed in her Sunday hearing with the Court of Arbitration for Sport. Trimetazidine, one of the other drugs found in the sample, is on a list of banned drugs from antidoping officials, according to the Times.
Valieva, 15, has been surrounded by controversy ever since reports emerged that she had tested positive for trimetazidine after the 2022 Beijing Winter Olympics were already underway, and the young figure skater had already helped lead the Russian Olympic Committee (ROC) to gold in the team event.
She was cleared to compete in the women's individual event Monday despite the doping scandal, and some Russian and Olympic officials have said that the presence of trimetazidine could have been a mistake or a case of contamination.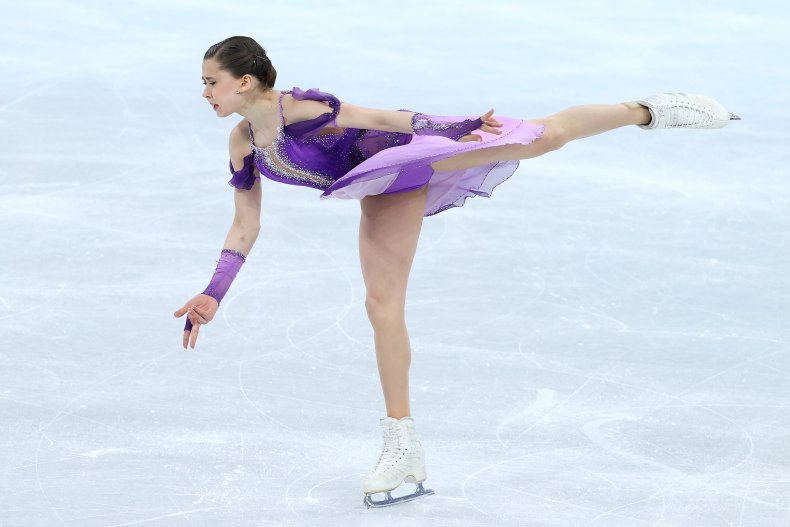 An International Olympic Committee (IOC) official said that Valieva's attorneys had argued during an appeal hearing that the presence of trimetazidine was due to her grandfather, who takes the heart medication, USA Today reported.
Valieva's lawyer, Anna Kozmenko, said during the hearing that there could have been "completely different ways" that caused the drug to end up in her system, according to The Dossier Center website.
"For example, [her] grandfather drank something from a glass, saliva got in [and] this glass was somehow later used by the athlete," Kozmenko was quoted by USA Today.
Hypoxen and L-Carnitine, the last of the three heart medications detected in Valieva's sample, are not on the banned list of drugs like trimetazidine. However, even as some allege that the presence of trimetazidine in Valieva's system could have been a mistake, the combination of the three may be more cause for concern.
Travis Tygart, the chief executive of the United States Anti-Doping Agency, said that combining the trio appears to "be aimed at increasing endurance, reducing fatigue and promoting greater efficiency in using oxygen," the Times reported.
According to its product description, hypoxen can be used to help compensate for a lack of oxygen and increase endurance. More information on why Valieva allegedly takes the drug to treat heart "variations" was not immediately available.
Newsweek has reached out to Kozmenko for comment.
Trimetazidine alone can boost blood flow and endurance, Newsweek previously reported. It is included on the list of prohibited drugs from the World Anti-Doping Agency under "hormone and metabolic modulators."
Update 2/15/22, 4:30 p.m. ET: This story has been updated with additional information and background.

Correction 2/16/22, 6:25 a.m. ET: This article was updated to correct the spelling of L-Carnitine.