After Kanye's Antisemitic Posts, Trainer Cuts Ties, Says Star Is Not Well
Harley Pasternak has been a well-known name in celebrity circles for years. He's the author of The 5-Factor Diet and The Body Reset Diet, and has trained a roster of famous clients including Gwyneth Paltrow, Kim Kardashian and Kanye West.
West mentioned Pasternak during his recent sit-down with Tucker Carlson on Fox News, saying, "Lizzo works with my trainer, a friend of mine, Harley Pasternak. When Lizzo loses 10 pounds and announces it, bots...attack her for losing weight, because the media wants to put out a perception that being overweight is the new goal, when it's actually unhealthy."
Carlson, who claimed that he's also noticed the promotion of fat bodies—that's likely true: Fat liberation and acceptance are current social justice issues—asked why anyone would want to promote "unhealthy" body weights. West said, "It's the genocide of the Black race."
Since then, West has been banned from both Instagram (owned by Meta, formerly Facebook) and Twitter, not for fatphobic language, but for antisemitic messages including one that said, "I'm a bit sleepy tonight but when I wake up I'm going death [sic] con 3 On JEWISH PEOPLE The funny thing is I actually can't be Anti Semitic because black people are actually Jew also You guys have toyed with me and tried to black ball anyone whoever opposes your agenda."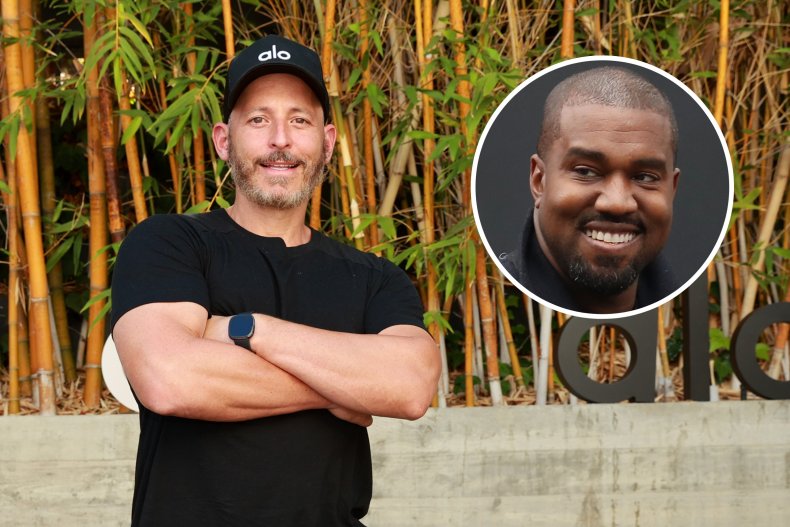 Reached for comment, Pasternak, who is Jewish, told Newsweek, "I think Kanye has a history of mental health issues, and it appears that he's probably going through an episode right now. If people continue to give him a platform to discuss hateful, antisemitic rhetoric, they're complicit, so I applaud Facebook and Twitter."
After his tweet, both "Jewish People" and "Death Con 3" were trending. DEFCON refers to one of five levels of U.S. defense readiness in the face of a national security threat. Whether the mistake was intentional is unclear; what is clear is that 6 million Jews were murdered during the Holocaust, and according to the Anti-Defamation League, "in 2021, antisemitic incidents reached an all-time high across the U.S....This represents the largest number of reported incidents against Jews in the U.S. since ADL started recording the data in 1979."
Though West has been locked out of his social media accounts temporarily, his past posts remain up, minus the ones that were flagged for violating platform policy. In addition to the tweet, a past Instagram post showed a screenshot allegedly between Ye and Diddy, in which Ye said, "Ima use you as an example to show the Jewish people that told you to call me that no one can threaten or influence me," invoking the age-old trope that Jews control the media and entertainment industries.
Pasternak also told Newsweek on Monday, "I spoke to Kanye for about five hours yesterday, and his communication is very incoherent at this point. It doesn't forgive someone for being antisemitic. In fact, the lack of outrage over his tweet from people is very sad, regardless of whether he's mentally ill or not. It's not acceptable."
West received considerable backlash for his presentation of "White Lives Matter" T-shirts at Paris fashion week. In contrast, his antisemitic posts have not received as much attention, something Sarah Silverman pointed out in a post of her own, saying, "Kanye threatened the Jews yesterday on Twitter and it's not even trending. Why do mostly only Jews speak up against Jewish hate? The silence is so loud."
Said Pasternak, "As someone who's been his friend for 15 years, I will not speak with him again until he issues a formal apology. He seems like he's either [having] or is on the verge of a mental break. This is a person who probably struggled understanding reality from not reality even in the best of times, and I'm extraordinarily saddened by the lack of outrage. The amount of outrage that came from a T-shirt that he wore a few days earlier was a millionfold more vocal than the tweet that he implied that he was going to wipe out a race of people."
Asked whether he had spoken to Lizzo following West's interview with Carlson, Pasternak said no.
Newsweek has reached out to West for comment.