Kanye West Appears to Post Clip From His Controversial School Donda Academy
Kanye West appeared to share a video from his controversial school, Donda Academy, on TikTok, just days after joining the platform.
On Wednesday, September 21, the rapper, 45—who legally changed his name to Ye last year—uploaded the clip, which showed children singing, dancing and laughing.
His daughter, North West, 9, whom he shares with estranged wife Kim Kardashian, also made a cameo.
In the comments, fans showed their support for the "Stronger" artist.
"He's just teaching these kids to believe in themselves and believe they can do anything which is great," one person commented. "Idk him obv but this is inspiring and genuine."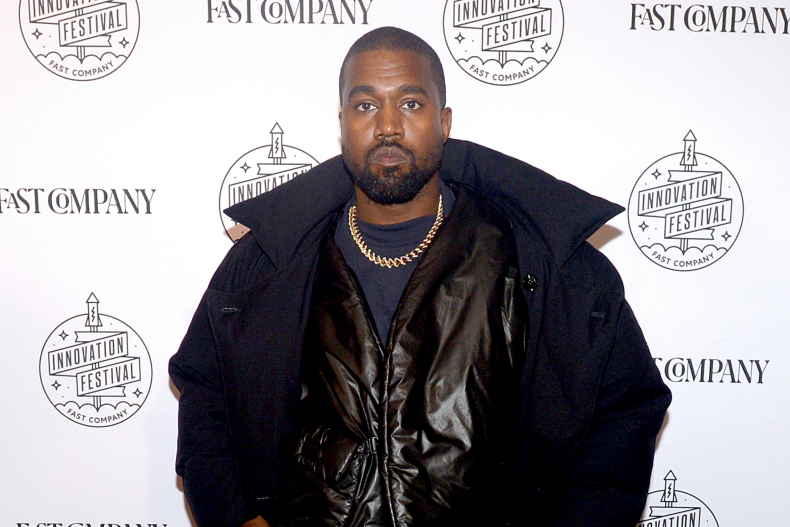 Another added, "That energy sounds like what school should be like. The sounds of singing and laughter is so pure."
Others, meanwhile, wished they could enroll.
"Ye. Us college kids need Donda University," a third said, while a fourth chimed in: "My dream school."
At the time of publication, the post had garnered more than 800,000 views.
West—who also shares kids Saint, 6, Chicago, 4, and Psalm, 3, with the Kardashians star, 41—made his TikTok debut on September 18, after previously criticizing the platform.
In August 2020, he tweeted, "A vision just came to me...Jesus tok. I was watching tik tok with my daughter and as a Christian father I was disturbed by a lot of the content but I completely loved the technology."
Earlier this year, West called out Kardashian on Instagram, claiming North was put on TikTok "against my will."
Then, in an interview with Hollywood Unlocked host Jason Lee, he said: "Tell [Kim Kardashian] don't have my daughter wearing lipstick on TikTok and don't have her on TikTok at all if I don't approve that."
Donda Academy
West opened Donda Academy last month in Simi Valley, California. The institution is named after his late mother, Donda West, a former professor, who died in 2007 at the age of 58 from coronary artery disease.
There seem to be many questions regarding what's going on behind-the-scenes, though, as not much information has been released about the school.
For starters, the academy's website is sparse and only gives a few facts about the curriculum offered to students.
"Each day, Donda students learn fundamentals, grow in their faith, and experience two enrichment classes," a note under the "How We Learn" section reads.
According to the daily schedule, children will begin the day with "full school worship," followed by "core classes of language arts, math and science."
There is a break for "lunch & recess" with "enrichment courses including World Language, Visual Art, Film, Choir and Parkour," later on.
Tamar Andrews, a Donda consultant with 20 years of experience in early childhood education, told Rolling Stone he doesn't think they "have to advertise" due to their "notoriety" in the community.
Andrews also said the $15,000 a year school isn't yet accredited, but it recently applied for accreditation with the Western Association of Schools and Colleges.
According to the United States Department of Homeland Security's website: "Accreditation is the recognition from an accrediting agency that an institution maintains a certain level of educational standards. The U.S. Department of Education maintains a database of accrediting agencies it recognizes."
As for rumors, parents are given a non-disclosure agreement (NDA) to enroll, and Andrews confirmed they must sign an "informal agreement."
Despite the questions parents may be asking, Malik Yusef, a producer and collaborator of Ye's who has been helping him with the project, told the outlet he has high expectations for the school.
"[My hope for graduates is] to have a sense of purpose on the planet Earth and have the tools to execute that purpose and the wherewithal to amass the team necessary to execute their purpose," he said.