Ye Has Made Changes to 'Donda'... Again
Kanye West, now known as Ye, has released a new version of his album Donda for a second time since its original release.
However, rather than changing his original version, he has instead released a deluxe album, that clocks in at more than two hours.
West has added five new songs to the album, meaning this it is pretty much a new offering rather than an edited version of the original.
The new songs include guest artists like Outkast member Andre 3000, who contributes to a track called "Life of the Party."
Newsweek breaks down all the changes made to Donda for the new version, Donda (Deluxe).
What Has Kanye West Added to Donda?
The most notable difference on this album is the addition of five new songs, two of which are second parts to other songs on the album.
One of these is "Life of the Party", featuring fellow rapper André 3000, which was originally left off at his request.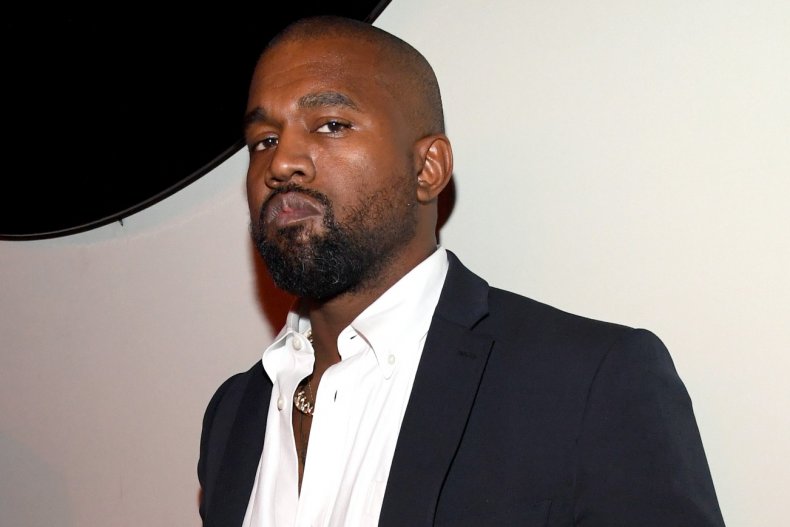 The rapper released a statement in September, after the track was leaked by Drake, explaining why he felt his song should not appear on the album due to Ye's stance on excluding profanity.
The Outkast member said: "A few weeks ago Kanye reached out about me being a part of the Donda album. I was inspired by his idea to make a musical tribute to his mom. It felt appropriate to me to support the Donda concept by referencing my own mother, who passed away in 2013. We both share that loss.
"I thought it was a beautiful choice to make a clean album but, unfortunately, I didn't know that was the plan before I wrote and recorded my verse. It was clear to me that an edited 'clean' format of the verse would not work without having the raw, original also available. So, sadly, I had to be omitted from the original album release."
He has now been added back onto the album, with profanity bleeped out in the new version. Andre 3000 has not commented on his track being officially released.
The other completely new tracks are "Up From the Ashes" and "Never Abandon Your Family", the latter of which opens and closes with West's mother speaking.
There are then two further tracks, both of which are new to the album but related to songs that were already released. These are Remote Control pt 2, which features Kid Cudi and Young Thug, and "Keep My Spirit Alive pt 2", which features KayCyy, Conway the Machine & Westside Gunn.
The final change is the track listing order, which has been resequenced.
Now, every song except for the opener, "Donda Chant" has been moved to a new position, with the deluxe version ending with many of the second-part tracks.
The album came under fire for some of the exclusions when it was first released, specifically with Ye dropping Soulja Boy's verse from the song "Remote Control."
Soulja Boy has not been reinstated to the album, or included in the new song "Remote Control Pt 2," but the pair have attempted to mend their feud.
In a now-deleted Instagram post, Ye shared a text exchange between himself and his fellow rapper, to show they had mended their relationship.
His text said: "Yo it's Ye. Love you bro. I should have told you I wasn't gonna use the verse." To this, Soulja Boy replied, "Love you too bro. That's all I wanted."
This comes after Ye teased Soulja Boy's verse in a recent interview. Soulja Boy has since spoken further about his exclusion on The Breakfast Club.
The rapper said: "Yeah, Kanye reached out. It was just crazy, like, that whole process of working. You know, doing the song and I just had to, like, sit back for a minute, like, man. Kanye got a lot going on.
"But I like Kanye though. All artists, all geniuses, are crazy... When it comes to Kanye, it's just kinda all over the place. After we spoke, I just felt like, oh okay. He don't mean no harm. This don't come from a place of ill will."