Kanye West Compares Kim to Marilyn in Old Clip Amid Met Gala Criticism
Kim Kardashian most definitely stole the show at the 2022 Met Gala on Sunday night when she showed up wearing the actual dress that Marilyn Monroe wore in 1962 to serenade President John F. Kennedy—and Kanye West has been comparing her to the icon for years.
Though some argue she didn't quite stick to the night's dress code—Gilded Glamour—which saw many guests paying homage to the fashions of the 1800s, Kardashian left her mark on the event by wearing a piece of American history and a timeless symbol of celebrity.
During the height of her fame, Monroe was famously one of the most photographed women in the world and the same can arguably be said about Kardashian who has become one of the most famous faces in the world and an emblematic figure of modern celebrity culture and public consumption.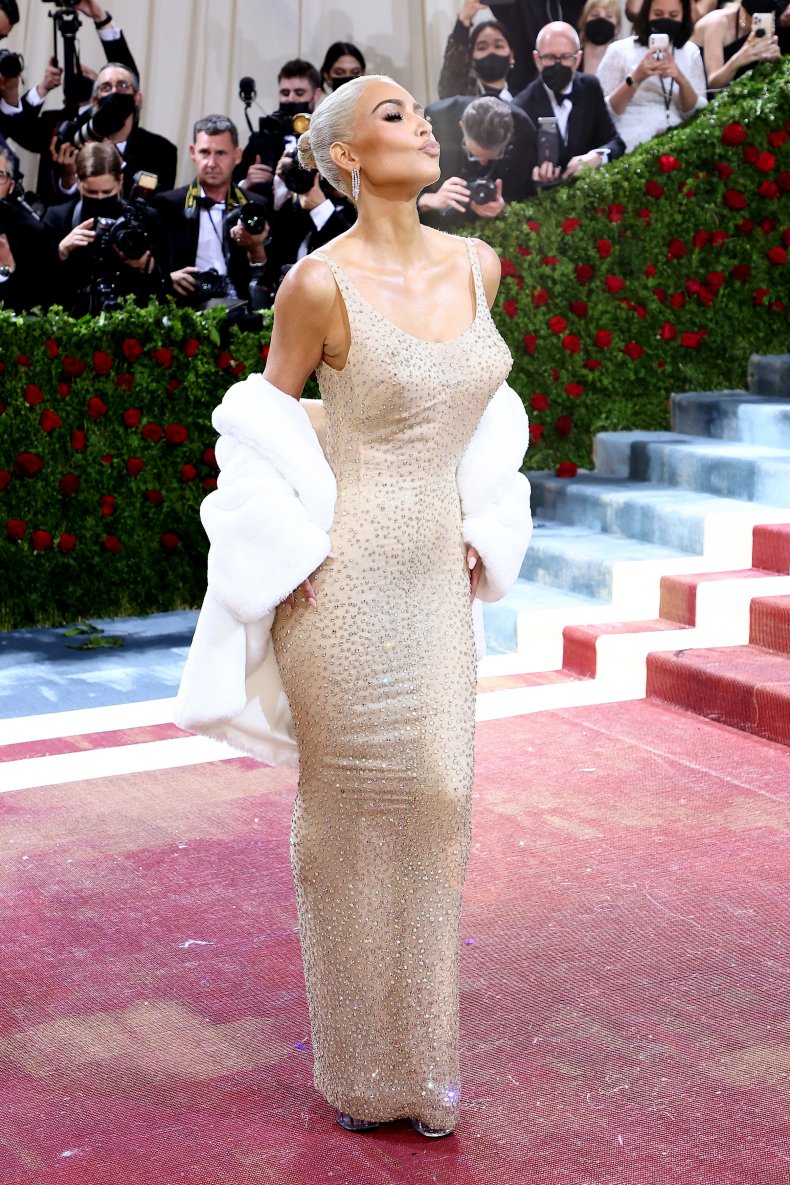 This is something that Kardashian's estranged husband Kanye West has long been aware of and he even compared the 41-year-old to Monroe back in 2013.
During an appearance on The Breakfast Club, the rapper, who has changed his name to Ye, described his then-fiancée as controversial in a discussion about paparazzi and fame.
At the time, model Kate Upton was being compared to Monroe for bearing resemblance to the iconic actress but West insisted that Kardashian is the modern-day version of her.
"I have a love-hate relationship with the paparazzi, but actually I love them because they are empowering us," he said at the time.
"They are empowering us over Vanity Fair that want to say that Kate Upton is Marilyn Monroe. Kate Upton ain't Marilyn Monroe, Kim is Marilyn Monroe. You know that. She was controversial. She [is] controversial."
That year, Upton graced the cover of Vanity Fair's 100th Anniversary issue in a Monroe-inspired photoshoot.
TikTok user @Kardashian_kolloquium shared the clip of West on The Breakfast Club following Kardashian's Met Gala appearance which has racked up more than 12,000 views.
Kardashian borrowed the dress from Ripley's Believe Or Not museum, who won the dress at auction in 2016.
"I'm a big fan of auctions and I own several JFK pieces so I know the owner of Julien's," Kardashian, 41, told Vogue. "He was able to connect me [with Ripley's] and that's how the conversation started."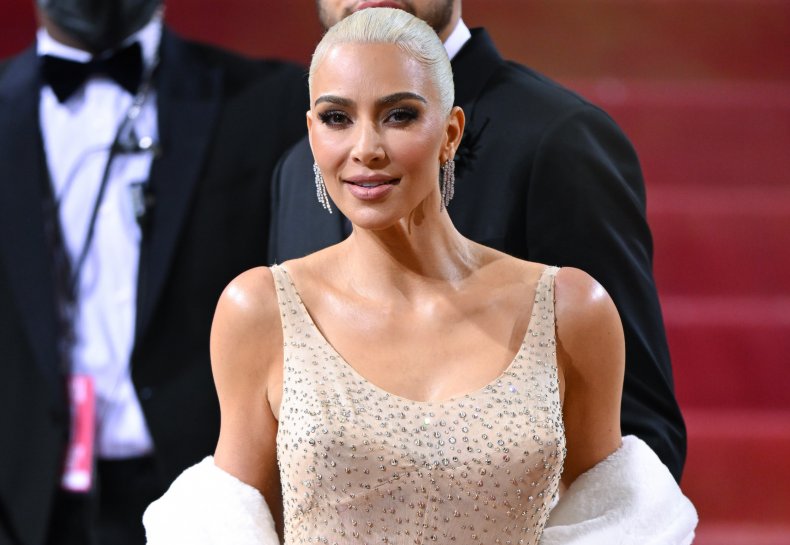 However, Kardashian is currently receiving backlash online over the dress with some critics labeling the move "offensive."
"Calling Kim K the modern-day Marilyn Monroe is offensive and makes no sense," wrote one critic on Twitter. "Marilyn actually came from nothing and became a movie legend and icon in Hollywood. Kim K comes from a wealthy family. There is no comparison."
Newsweek has contacted Kardashian's representatives for comment.