Kanye West Qualifies for Oklahoma Ballot Amid Mystery Over Campaign's Future
Kanye West will be on the ballot in Oklahoma after the state election board approved his independent candidate filing on Wednesday night.
The Oklahoma State Election Board said the billionaire rapper had "qualified" for the general election ballot in the state on its deadline day for independent and unrecognized party candidates to file their statements of candidacy.
West further filed a Federal Election Commission form on Wednesday establishing the "Kanye 2020" campaign committee. The FEC said last night that it could not yet confirm the veracity of the filing.
Revealing that West could be on the Oklahoma ballot, the state election board tweeted last night: "Independent presidential candidate Kanye West has qualified for the General Election ballot in Oklahoma.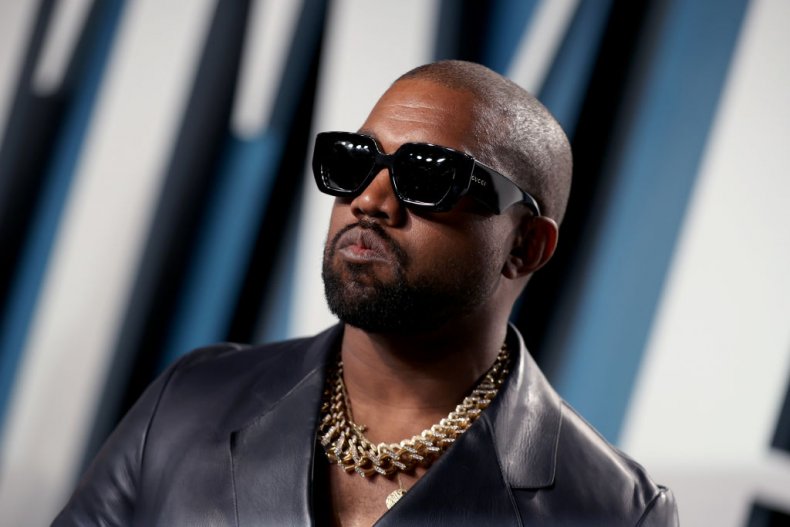 "Today is Oklahoma's deadline for Independent & Unrecognized Party presidential candidates to file statements of candidacy with their petitions or filing fee."
The Oklahoma State Election Board issued the announcement as questions loomed over the future of the Kanye 2020 campaign, following a report that the rapper intended to end his race for the presidency.
Speaking to New York magazine on Tuesday, Steve Kramer, who claimed to be a West campaign staffer, said the candidate was "out" of the race.
Newsweek has contacted the Kanye 2020 campaign for comment and will update this article with any response.
The rapper revealed his intention to run for presidency in a July 5 social media post calling on Americans to "realize the promise of America by trusting God."
"We must now realize the promise of America by trusting God, unifying our vision and building our future. I am running for president of the United States! #2020VISION," he tweeted.
In an interview with Forbes about his run, West said: "Let's see if the appointing is at 2020 or if it's 2024—because God appoints the president. If I win in 2020 then it was God's appointment. If I win in 2024 then that was God's appointment."
West has a history of hinting that he could make a serious bid for the presidency, and suggested in January last year that he could try to get on the ballot in the 2024 election.
His latest declaration to compete for the Oval Office this year came just four months ahead of polling day, meaning he missed the deadline to appear on the ballot in several states with large numbers of electoral college votes.