Why Kanye West Is Reportedly Dropping Out of The Presidential Race
Kanye West has reportedly dropped out of the 2020 presidential race, less than two weeks after announcing his bid for the White House.
A member of the rapper's campaign team has confirmed that West will no longer be contesting the election.
Steve Kramer, who specializes in getting candidates on the ballot, told New York Magazine's The Intelligencer that West, 43, is out of the race.
"He's out," Kramer told the publication, confirming the team of 180 people was in the process of getting all their "stuff canceled."
He later added: "I have nothing good or bad to say about Kanye... Any candidate running for president for the first time goes through these hiccups."
West had attempted to get his name on the ballot as a third-party candidate, but needed to collect 132,781 signatures by July 15 in order to be eligible to run in Florida.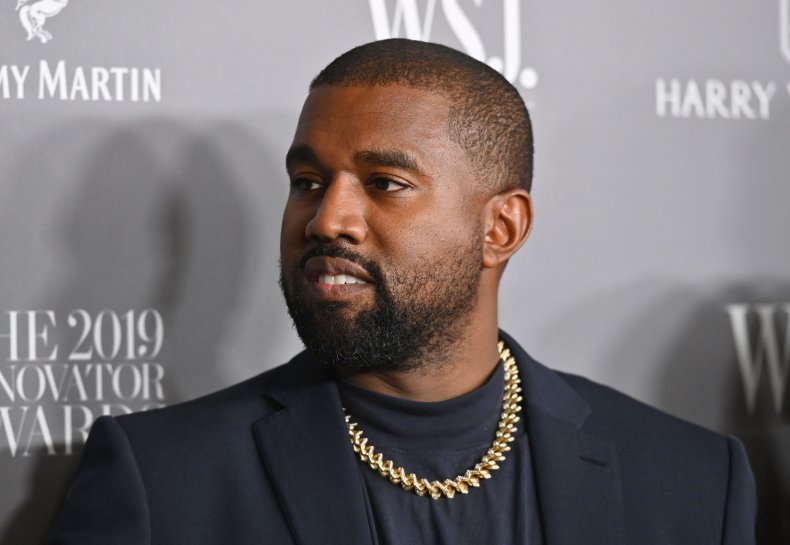 Newsweek has reached out to West's representatives for comment. The rapper has yet to publicly comment on ending his bid.
Kramer added: "Running for president has to be one of the hardest things for someone to actually contemplate at that level," and explained that any first-time candidate "goes through these hiccups."
The "Jesus is King" artist announced he was running for president on July 4—just five months before the election.
He took to Twitter to announce his plans, tweeting: "We must now realize the promise of America by trusting God, unifying our vision and building our future. I am running for president of the United States! #2020VISION."
His campaign was immediately derailed when it was reported that had already missed the voter registration deadline in six separate states. However, West persisted, telling Forbes that "if I win in 2020 then it was God's appointment."
A national presidential poll published on July 14 also found West is polling at just 2 percent.
Redfield & Wilton Strategies polled 2,000 registered voters in the U.S. last week to glean the country's current voting intentions. Joe Biden is leading at 48 percent, while the incumbent Donald Trump is polling at 39 percent.
West is in joint-third place with Jo Jorgensen of the Libertarian Party.
The rapper himself registered to vote in Wyoming last week and he posted a video to prove it.
"I'm here at the County Clerk's office and I wanted to show you how I just registered to vote," he said in the YouTube video.
However, despite the many headlines and attention West has garnered over the last few weeks in relation to his foray into politics, TMZ has reported that the performer's family is concerned for his well-being.
A source told the publication they were worried his latest stunts were due to a serious bipolar episode.