Kanye West is putting his child custody at risk with his volatile social media posts amid his ongoing divorce proceedings with his estranged wife Kim Kardashian.
The reality TV star, 41, filed for divorce from West, 44, in February 2021 after almost seven years of marriage.
"Courts generally do not like parents litigating their divorce in the press," divorce attorney Jacqueline Newman told Newsweek.
In a hearing on Wednesday, Kardashian was declared legally single by an L.A. court and will change her name from Kardashian-West back to just Kardashian, her representative confirmed to Newsweek.
In recent weeks, the Donda rapper has been airing his views and opinions on Instagram about how Kardashian is raising their children, his wish to repair their marriage, and his anger towards her new boyfriend Pete Davidson.
Kardashian said last week that ending the marriage would allow them to "peacefully" co-parent their four children—North, 8, Saint, 6, Chicago, 4, and Psalm, 2.
"Kanye has been putting a lot of misinformation regarding our private matters and co-parenting on social media which has created emotional distress," Kardashian said in documents seen by Entertainment Tonight, referencing her estranged husband's series of Instagram posts about her.
Newman, who has also written three books about divorce, has said that West is not respecting Kardashian's wish to keep the divorce private.
"Kim has expressed her desire to keep the divorce private and it appears that her soon-to-be-ex-husband is not respecting that wish," she explained.
"While I understand that celebrity children are often in the public eye, these are still children and they do not want to be reading about their parents' divorce in magazine tabloids."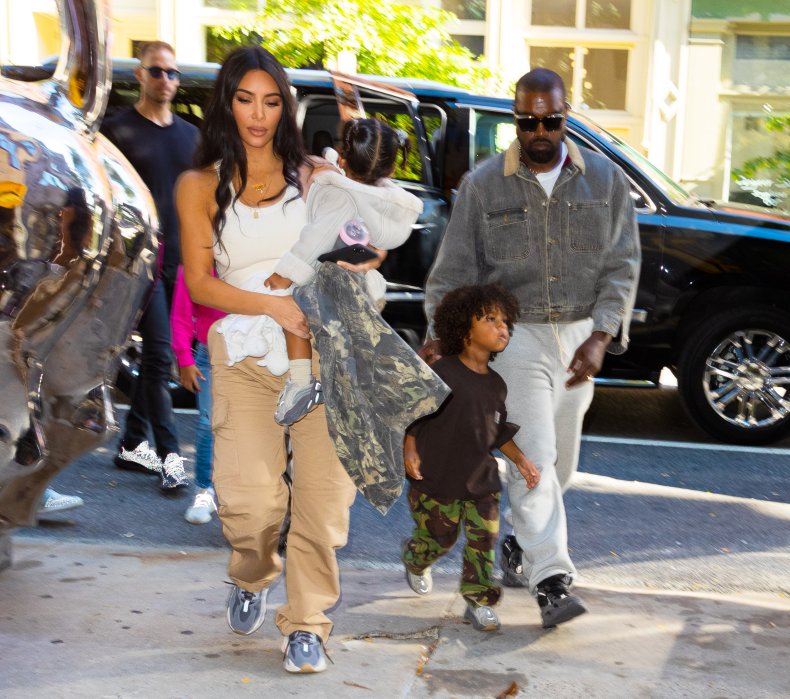 She continued: "I often tell my clients that before you post something on social media about your divorce, think to yourself, 'Would you be comfortable handing this message to your children directly? Or to the Judge? Or to your family?' If the answer is 'yes,' then go ahead and post—but if the answer is 'no,' then do not do it."
Newman said that the "general rule" is that couples stay off social media when going through a divorce and "do not allow your desire to hurt your ex overcome your desire to protect your children."
It was reported this week that West was reshuffling his legal team ahead of Wednesday's hearing to decide if Kardashian would be declared legally single.
Divorce attorney Chris Melcher confirmed to People on Tuesday that he is no longer representing West and that Samantha Spector is taking over.
West recently apologized for his social media posts aimed at Kardashian and has publicly expressed several times his wish to rekindle their relationship—even as he briefly dated actress Julia Fox.
"I think that this will be settled quickly and ultimately in a private arena," Newman concluded. "They both have excellent attorneys who obviously recognize that resolving this case quickly and as amicably as possible is what is necessary to protect both parties and, most importantly, the parties' children."
Newsweek has contacted representatives for both West and Kardashian for comment.