Kim Kardashian Says Kanye West Must Accept 'Marital Relationship Is Over'
Kim Kardashian has stated that she wants to be declared single amid her divorce from Kanye West, so he "can accept that our marital relationship is over."
Kardashian, 41, filed for divorce from West, 44, in February 2021 after almost seven years of marriage. And as the wait for their union to be officially dissolved continues, Kardashian has said that she does "very much desire to be divorced."
In court documents obtained by Entertainment Tonight, the former Keeping Up with the Kardashians star said that ending the marriage would allow them to "peacefully" co-parent their four children—North, 8, Saint, 6, Chicago, 4, and Psalm, 2.
"Kanye has been putting a lot of misinformation regarding our private matters and co-parenting on social media which has created emotional distress," Kardashian said, referencing her estranged husband's series of Instagram posts about her.
She also went on to claim that she had asked West, who has legally changed his name to Ye, to keep details of their divorce as private as possible, "but he has not done so."
"I believe that the court terminating our marital status will help Kanye to accept that our marital relationship is over and to move forward on a better path which will assist us in peacefully co-parenting our children," she stated.
"While I wish our marriage would have succeeded, I have come to the realization that there is no way to repair our marriage," her statement continued. "Kanye does not agree but at least it appears that he has come to the realization that I want to end our marriage, even if he does not.
"I ask that the Court restore me to the status of a single person so that I can begin the healing process and so that our family can begin the healing process and move forward in this new chapter in our lives."
Newsweek has contacted representatives of West and Kardashian for comment.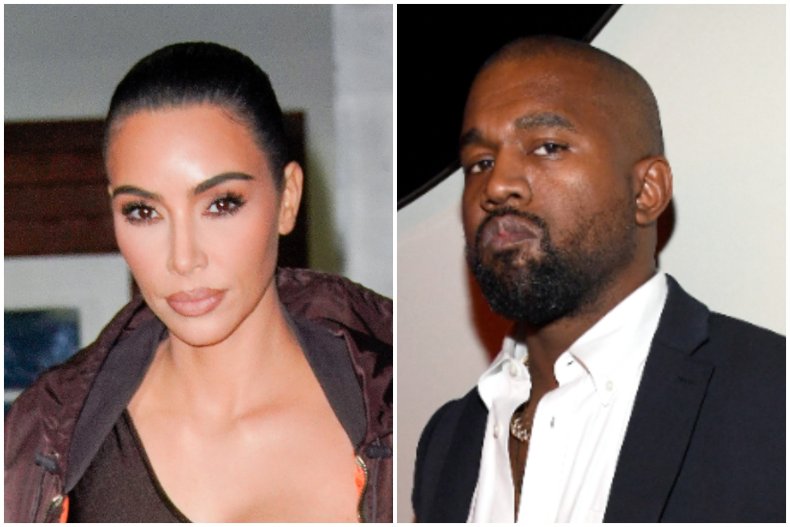 The former couple's split has proved contentious in recent weeks, with West publicly declaring in an interview and on Instagram his objection to Kardashian allowing their daughter, North, to have an account on social media platform TikTok.
"Kanye's constant attacks on me in interviews and on social media is actually more hurtful than any TikTok North might create," Kardashian fired back in a statement shared on her Instagram Story earlier this month.
She went on: "As the parent who is the main provider and caregiver for our children, I am doing my best to protect our daughter while also allowing her to express her creativity in the medium that she wishes with adult supervision—because it brings her happiness.
"Divorce is difficult enough on our children and Kanye's obsession with trying to control and manipulate our situation so negatively and publicly is only causing further pain for all.
"I wish to handle all matters regarding our children privately and hopefully he can finally respond to the third attorney he has had in the last year to resolve any issues amicably."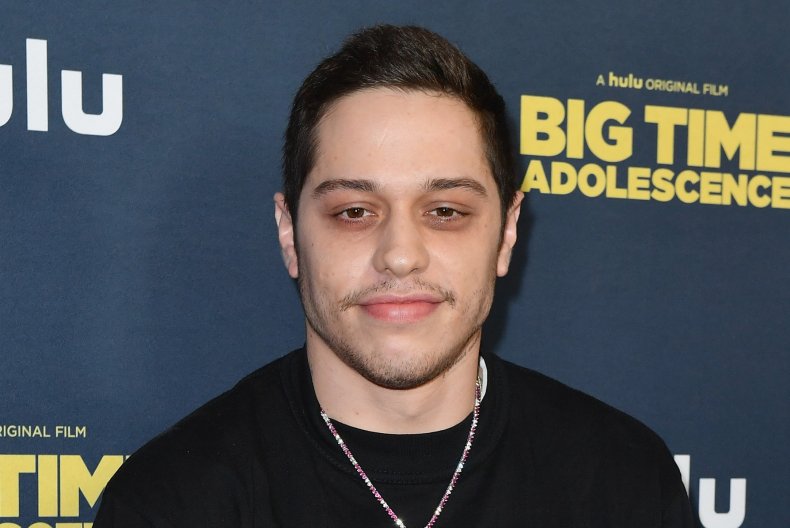 In a since-deleted Instagram post, West responded, per The Independent: "What do you mean by main provider? America saw you try to kidnap my daughter on her birthday by not providing the address.
"You put security on me inside of the house to play with my son then accused me of stealing I had to take a drug test after Chicago's party cause you accused me of being on drugs."
West's flurry of social media posts have also led to several attacks on Kardashian's current partner, comedian Pete Davidson, whom the rapper has dubbed "Skete."
Saturday Night Live star Davidson last week returned to Instagram following an extended absence. However, he has since deactivated his account—a move that West on Thursday took credit for when he posted that he "Ran Skete off the gram."
West, who recently apologized for his posts aimed at Kardashian, has publicly expressed on a number of occasions that he wanted to rekindle his relationship with the TV personality, even as he briefly dated actress Julia Fox.
Earlier this month, the musician and fashion designer filed court documents objecting to Kardashian's December 2021 request to be declared legally single. In his response, West said that he first wanted his assets protected via a set of conditions that he alleged she had rejected.