Kanye West's Manager Says 'Donda' Will 'Absolutely' Be Released Next Week
Kanye West's manager has said that the rapper's highly anticipated and much-delayed album Donda will "absolutely" be released next week.
The Watch the Throne artist has frustrated fans again as his latest album remains unreleased despite earlier promises.
Now West's manager and Def Jam Vice President Abou 'Bu' Thiam has revealed that the album will drop after the upcoming listening party that is due to take place in Chicago.
The Chicago listening party will be the third event West has held for the project, which will honor his late mother, Donda West.
When asked by a fan on Twitter if West will drop the album after the event, Thiam responded: "Absolutely!"
To another fan question about West delaying the album further, Thiam said West will "100 percent" drop the album in its current state and not delay it by adding more tracks.
The next "Donda" event is set to take place at the Soldier Field stadium in Chicago on Thursday, August 26. However, fans have been let down twice before when given release dates for the album.
It was originally expected to be made available on July 23, the day after his first Atlanta listening event. It was then rescheduled for an August 6 release, after his second event—and still no album.
West has since deleted the announcement on his Instagram, but the stadium's Twitter account has confirmed the event.
West's second Atlanta listening event earlier this month was Apple Music's biggest-ever live stream, and the broadcast attracted more than 5.4 million viewers on the streaming service.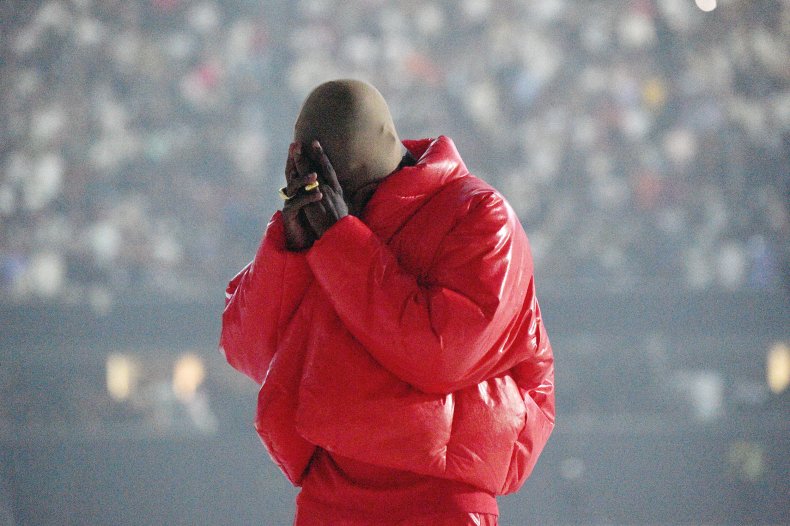 The continued delays for the album release have frustrated fans and encouraged rumors of rifts among producers to spread.
Last week, producer Mike Dean was forced to deny speculation that he had quit working on the album, after a series of tweets led fans to wonder if he has exited the project.
"I haven't quit anything," wrote Dean on his Twitter account. "The album continues. Lol. People read too much into tweets. Lol."
Despite the ongoing frustration, the reception to the album from the listening parties has been mostly positive so far, with fans saying they were "floating" after hearing snippets of songs from the first event.
One song titled "No Child Left Behind" was already featured in a Beats By Dre commercial which aired during Game 6 of the NBA Finals.
The ad featured track and field sprinter Sha'Carri Richardson, who was recently banned from the Olympics for testing positive for cannabis.