Videos of Kanye West With His Mother Donda Resurface Ahead of Album Launch
Kanye West's upcoming album is dedicated to his mother, Donda West, who died in 2007.
Ahead of the Donda album release, moving videos of the rapper and his mother have emerged on social media.
West released a song dedicated to his mother last summer. Also titled "Donda," the track featured the footage of West and his mother that has reemerged on social media Tuesday.
One clip, originally shared by Twitter user Hurt Cobaine shows the Jesus Is King hitmaker and his mother talking about their relationship.
"Kanye, thank you for being just an outstanding son," Donda West says in the clip that has been viewed more than 49,000 times.
In another clip, shared by user Sir Alexander Swain, shows the mother and son rapping along to West's 2005 song "Hey Mama."
The clips have resurfaced on social media just days after West reportedly held an album listening party for Donda in Los Angeles.
Tweets from some people who say they were present at the event sparked huge excitement for the upcoming record.
Social media personality Justin Laboy, who claims to have been at the event, had high praise for the album.
"The production is light years ahead of its time, and the bars sound like he's broke & hungry trying to get signed again," he tweeted. "Any artist who plan on dropping soon should just push it back."
Now fellow rapper and West collaborator Pusha T has announced that West will host an official Donda listening event this Thursday (July 22) in Atlanta.
Donda will be the rapper's tenth studio album, succeeding 2019's Jesus Is King. The release date has yet to be confirmed.
The album was first announced by West in July 2020 ahead of his presidential bid.
Donda West, who was also her son's manager, died in 2007 aged 58 following plastic surgery complications.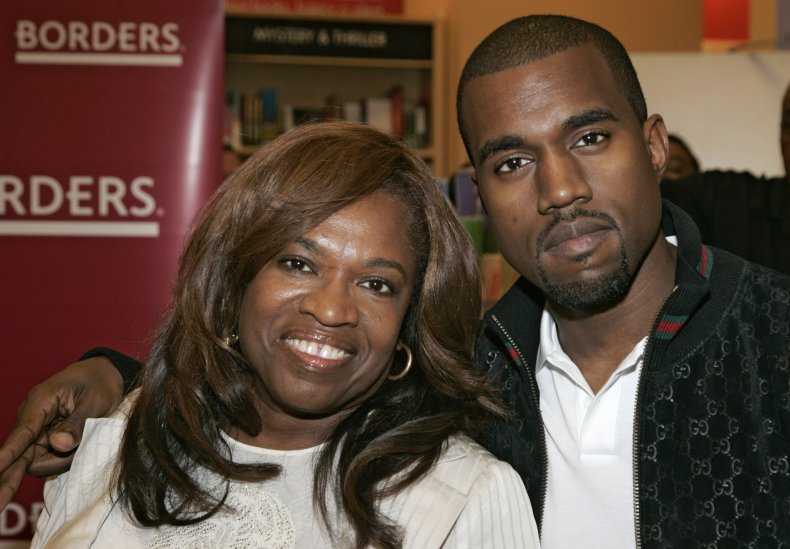 West has spoken about the guilt he feels over his mother's death, once telling Q magazine it wouldn't have happened had he not moved to Los Angeles.
"If I had never moved to L.A. she'd be alive... I don't want to go far into it because it will bring me to tears," he said in 2015.
Speaking directly to his mother on the 2020 song "Donda," West raps: "Mama I need you to tuck me in/I done made some mistakes and they rubbed it in/I know you and grandma had enough of them/Why I gotta be so stubborn then."