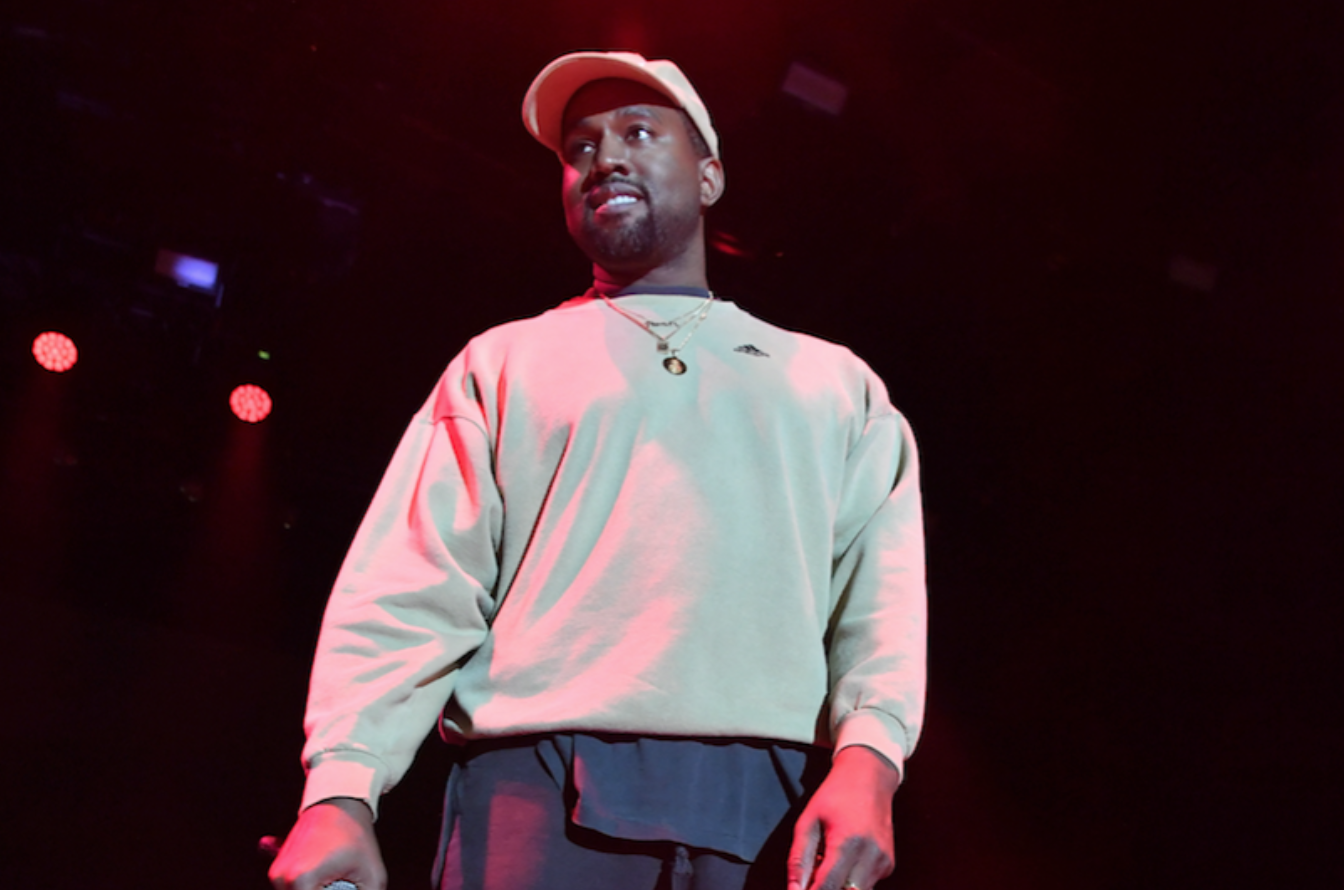 Rapper Kanye West proudly displayed his admiration for President Donald Trump by wearing a red Make America Great Again hat earlier this year, but fellow artist Pusha T equated the apparel to being today's version of the Ku Klux Klan hood.
"The Make America Great Again hat is this generation's Ku Klux hood," Pusha, 41, told the Guardian Thursday. "When was America so great anyways? Name that time period?"
West collaborated with Pusha to produce his latest record, Daytona. The "Yikes" rapper paid $85,000 to secure a picture of the late Whitney Houston's drug-infested bathroom for the album's cover art. On the record's West-featured track "What Would Meek Do?," Pusha referenced how wearing a MAGA hat will protect him from police when driving. Despite the pairs collaborative efforts, Pusha—like many fans and critcs—aren't amused by West's outspoken and seemingly controversial political views.
West has made a series of problematic comments, including slavery being a choice. Many people, as a result, have questioned the rapper's mental health. After West appeared on TMZ wearing his signed MAGA hat, Pusha claimed he visited West to discuss his behavior.
"We disagree on plenty of s—t," Pusha explained to the Guardian. "Of course I disagree with what he said then...when he did TMZ, I flew to Wyoming the next day [to confront him]. We spoke about insensitivity. The actual messaging. Where I felt he went wrong. You can't even paraphrase about situations and issues that are so personal to people."
While Pusha isn't supportive of West's love for Trump, actor Will Smith begs to differ. Smith, who once said Trump referring to a woman as a "fat pig" made him "teary," suggested West's use of free speech has allowed for more ideas to be represented and heard.
"That's what I love about Kanye right now. He's willing to take the smash down in order to push ideas," Smith, 49, said in an interview with Rap Radar Wednesday. "He's making people think, even in the twisted, backhanded success of Donald Trump."
Smith isn't the first high-profile name to defend West's support for Trump. The rapper's wife, Kim Kardashian West, called him "very expressive" and a "free-thinker" after he drew criticism for his pro-Trump rant on Twitter in April. Before retracting his support, Chance The Rapper also backed West in April, tweeting: "Black people don't have to be Democrats."
West suggests that he and Trump are "dragon energy," taking things further by referring to the former reality star as his "brother."
"You don't have to agree with Trump but the mob can't make me not love him. We are both dragon energy," West tweeted in April. "He is my brother. I love everyone. I don't agree with everything anyone does. That's what makes us individuals. And we have the right to independent thought."