Kanye West's Rant About the Media's 'Godless Agenda' Slammed as 'Dangerous'
Kanye West railed against the "godless" media during an interview with Fox News that aired Thursday—rhetoric that some media scholars have classified as "dangerous."
The embattled rapper opened up to conservative host Tucker Carlson about his decision to wear a "White Lives Matter" shirt earlier this week.
At one point during the interview, West compared himself to disgraced ice-skating champion Tonya Harding before claiming that "God is preparing us for the real battles."
"We are in a battle with the media," he told Carlson. "The majority of the media has a godless agenda, and the jokes are not working.
"This whole like, 'Oh, Ye's crazy,' and all these things, they don't work," he continued. "Because the media has, you know, they've also watched travesties happen, just even specifically to me, and just watch it and act like it wasn't happening, and they stay quiet about it."
The rapper, who's legally changed his name to Ye, previously launched a failed bid for the 2020 presidency. He also once supported former President Donald Trump, whose own anti-media rhetoric has prompted press freedom groups to sound the alarm about violence against journalists.
West isn't the only disgruntled celebrity to target the media, noted Kathy Kiely, Lee Hills Chair in Free-Press Studies at the Missouri School of Journalism, in an interview with Newsweek. She said that many of the nation's leaders have also embraced the tactic.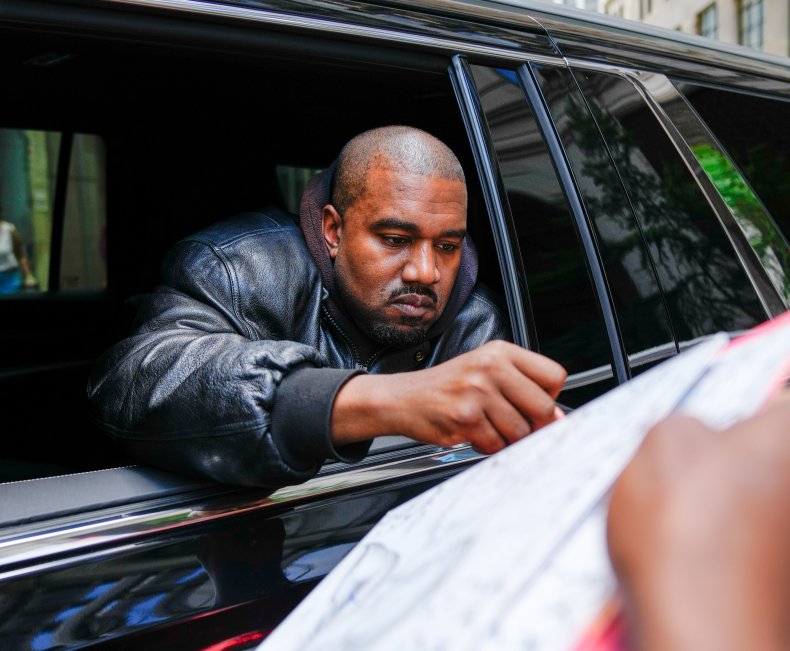 The U.S. has traditionally been considered a model for press freedom, she said, but such comments could signal to dictators, drug dealers and others that it's acceptable to target—or even kill—reporters. It's "dangerous" when people of West's stature do such things.
Some may dismiss comments by celebrities and politicians as "rhetorical flourish," she said. "But there are people out there who think they're getting messages through their tooth fillings, and they will act on that—they will act on that rhetoric."
Journalists in the U.S. faced attacks at an "unprecedented" level in 2020, according to the Committee to Protect Journalists. Just last month, a reporter in Las Vegas was allegedly stabbed to death by a politician upset that he'd been the subject of critical coverage.
To Kiely, leaders in a democracy should understand that they'll face criticism from time to time. It's acceptable to respond, she said, but they should do so in a "factual" and "rational way."
"If you're just calling names, you're just another Vladimir Putin," Kiely added. "So, that's who he wants to be, fine. But like I say, we know who he is."
West doesn't "fit the mold of the classical white, right-wing politician or media host," according to Dr. Erik C. Nisbet, Owen L. Coon Endowed Professor of Policy Analysis & Communication and director of the Center for Communication & Public Policy in the School of Communication at Northwestern University. Consequently, West could have more sway among certain segments of the population.
Nisbet told Newsweek that the rapper may make some conservatives and Fox News viewers feel better about themselves. He explained that "it sort of validates their opinions that someone who is actually different from their own background—socially, culturally, racially, ethnically—is sharing these same views."
Not everyone tunes into partisan news, Nisbet added. Consequently, celebrities may serve as "gateways for messages, even partisan messages or misinformation," that people may not hear otherwise.
Newsweek has reached out to a representative for West for comment.