Kanye West Runs First 2020 Presidential Campaign Ad Emphasizing Revival in 'Commitment to Faith'
Kanye West posted the first official advertisement for his 2020 presidential campaign on Monday via Twitter, and it speaks to his personal religious views. In it, West asks "What is America's destiny?" before pointing to God and prayer as the answer.
"To live up to our dream, we must have vision," West explained in the video. "We as a people will revive our nation's commitment to faith, to what our constitution calls the free exercise of religion, including, of course, prayer. Through prayer, faith can be restored. We as a people are called to a greater purpose than ourselves. We are not only a beacon to the world, but we should be servants to each other."
The minute and a half video shows West's face in front of a black and white American flag. At the end of the video, he asked viewers to vote for him in the 2020 presidential election and even included a note to "write-in" Kanye West in states that West won't appear on the ballot.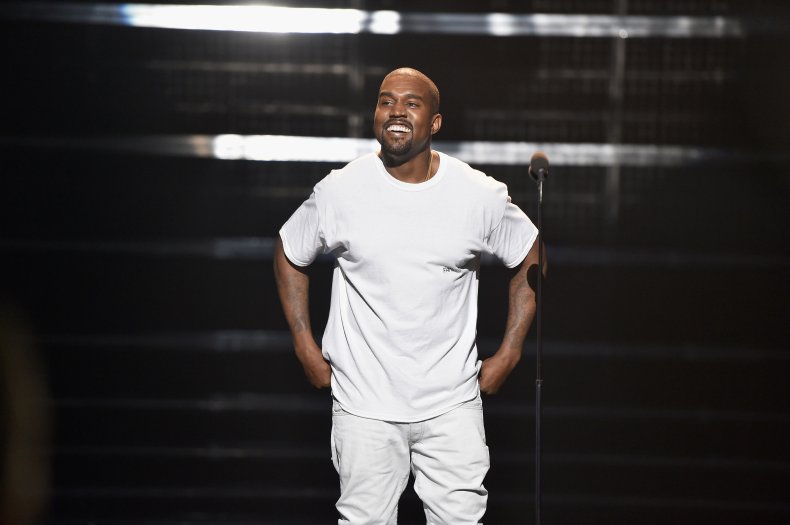 You can watch the full video below.
Other highlights in the video include West pointing to family structure as one of America's most crucial commitments. "We have to act on faith with the sure knowledge that we are pursuing the right goals and doing the right things," West continued. "We will build a stronger country by building stronger families. Families are the building blocks of society; of a nation."
He ended the video on another note about God. "By turning to faith, we will be the kind of nation, the kind of people, God intends us to be."
The video was undeniably crafted with high production quality, and presents West in a way that resembles a movie trailer. Responses to the uploaded varied on West's Twitter account. Most, though, seemed to mock West's step into politics despite his appearance of projecting a genuine message and real attempt at the presidency.
West teased the idea of running for president for years, but formally announced his 2020 campaign in July. Despite his attempts, West was unable to make the ballot in all 50 states. He'll just appear on a handful, though he can be considered a write-in in many states. His full presidential platform can be seen on West's campaign website.
In California, West is appearing on the Presidential ballot for an entirely different reason. He's been selected by the American Independence Party as a Vice President choice alongside Roque De La Fuente. West has not commented publicly on the nomination.