Kanye West Tells Fans to Use Stimulus Checks To Buy Land, Property
Kanye West launched into a new Twitterstorm Monday night, in which he declared himself the "new Moses," said he will refuse to release any new music until released from his record company deal, asked fellow rappers to apologize to him and asked his former collaborator Jay-Z for a meeting.
However, one tweet amid the storm has left fans scratching their heads—the rapper urged his followers to use their stimulus checks to buy land.
Early Tuesday morning the "Jesus Walks" star ended his Twitter rant with a series of tweets about land and property ownership. He wrote: "Use the government money and buy land."
Other tweets on this subject include one that reads: "We have to evolve," "Buy property," "Buy land," and "My kids gonna own my masters."
West appears to be referring to the second Government stimulus check which has been stuck at an impasse in coronavirus relief negotiations.
In March, Congress approved legislation included the approval of $1,200 direct payments to the majority of Americans, as well as $600 a week in extra federal unemployment insurance for jobless workers.
West telling people to buy land and property with their $1,200 payments has unsurprisingly led to some hilarious responses.
One response reads: "The land I'm buying with the $1200 from the government," accompanied by a photo of a doll's house.
While another person joked: "Kanye, what am I going to buy with $1200? Sticks?"
The 43-year-old, who has bipolar disorder, was due to launch a new album Donda: With Child—named after his mother—in July, but the launch never happened.
Last night's Twitter rant saw West reveal that he wouldn't release any more music "till I'm done with my contract with Sony and Universal ... On God ... in Jesus name ... come and get me."
He followed that up by saying that Drake and J. Cole must apologize to him.
"I need a publicly apology from J Cole and Drake to start with immediately ... I'm Nat Turner ... I'm fighting for us." He later called himself "the new Moses."
In a tweet that he later deleted, West wrote: "I'm the 2nd richest black man in America ... I need all my people with me for us to get free."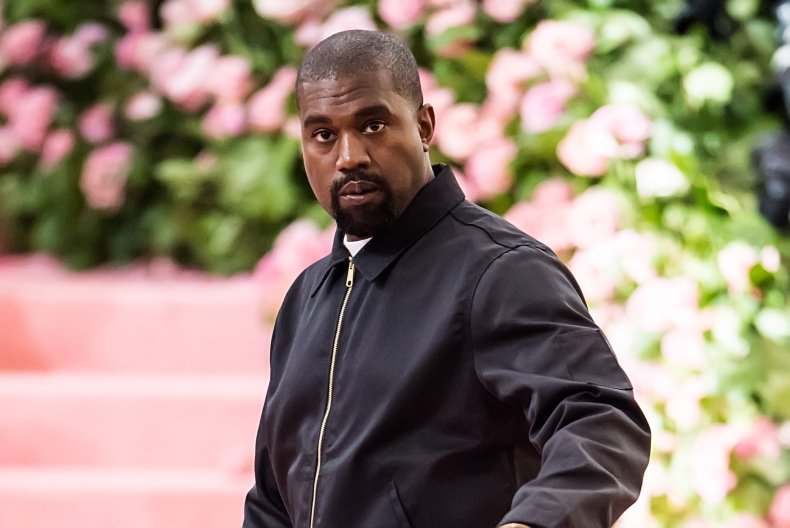 Referencing Jay-Z he tweeted: "I'm waiting to meet with Sean Carter also." Before adding: "My bad I meant Shawn ... no disrespect to my big bro."
West's troubled presidential bid has now seen him miss the deadline to register in key states, in what many believe to be a spoiler campaign against the Democrats.
However, the rapper has managed to make the ballot in around a dozen states, including Colorado, Kentucky, Louisiana, Minnesota and Mississippi.
This week he also tweeted to say he found a "fake employee" on his payroll.