Kanye West Wears Marilyn Manson Shirt While Performing 'Donda' at Party
Kanye West was spotted wearing a top that appeared to feature photographs of singer Marilyn Manson over the weekend.
In a series of clips posted to social media, the rapper was seen at the Club Love party hosted by Diddy where he danced along to some tracks from his new album, Donda.
The clips have been posted to Instagram by DJ Akademiks from photographer Onda's IG Story and show West dressed in a balaclava and a button-up shirt that seemed to show his controversial collaborator's face.
Marilyn Manson—real name Brian Warner—collaborated on Donda this summer in a move that was heavily criticized by music fans as the shock rocker is currently under investigation by the Los Angeles County Sheriff's Department for alleged domestic violence incidents.
Manson and DaBaby were brought on stage by West at the rapper's Chicago listening party back in August, in a move that was heavily criticized on social media.
The "Tainted Love" singer is facing multiple allegations of sexual, physical and emotional abuse from his former partners including Westworld actress Evan Rachel Wood and Esmé Bianco from Game of Thrones.
"I was brainwashed and manipulated into submission. I am done living in fear of retaliation, slander, or blackmail," Wood wrote in an Instagram post about her experience with the singer. "I stand with the many victims who will no longer be silent."
Manson has denied all allegations against him.
The latest development in the case came on September 15 when a Los Angeles judge dismissed a lawsuit from a woman who accused Manson of raping and threatening to kill her in 2011.
The judge said that the initial allegations were "not sufficient to invoke the delayed discovery rule." (per music website Pitchfork.)
The woman, identified as Jane Doe, had 20 days to amend the filings with other details. She has since refiled the lawsuit.
Manson is facing a spate of sexual assault and battery allegations from numerous women.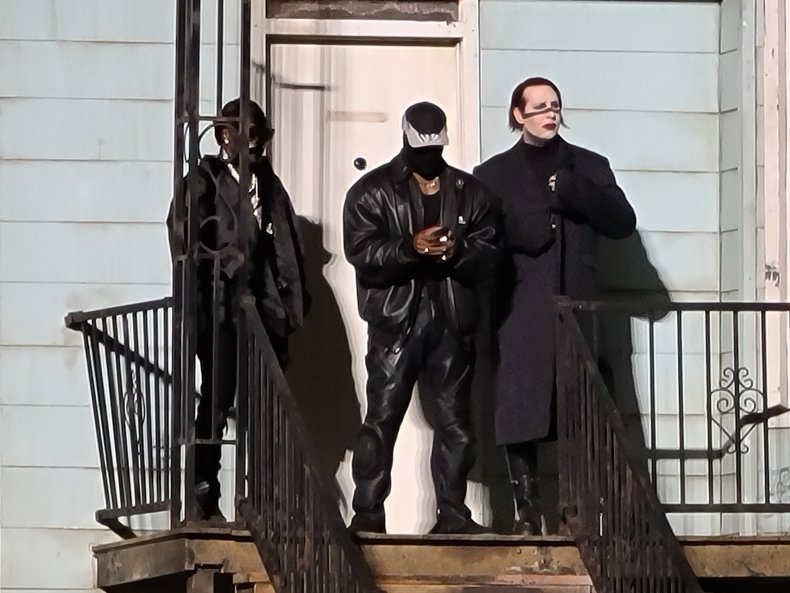 In April, the actress Esmé Bianco of Game of Thrones fame sued Manson for sexual assault and sexual battery.
Then in May, a former assistant of the singer sued him for sexual assault, battery, and harassment. The next month saw Manson again sued by model Ashley Morgan Smithline for sexual assault, sexual battery, intentional infliction of emotional distress, and unlawful imprisonment.
"Obviously, my art and my life have long been magnets for controversy, but these recent claims about me are horrible distortions of reality," Manson said in a statement on Instagram in February. "My intimate relationships have always been entirely consensual with like-minded partners. Regardless of how—and why—others are now choosing to misrepresent the past, that is the truth."