Karate, Stripping And Theft Leads To The Arrest Of Woman And Her Son At A Wisconsin Walmart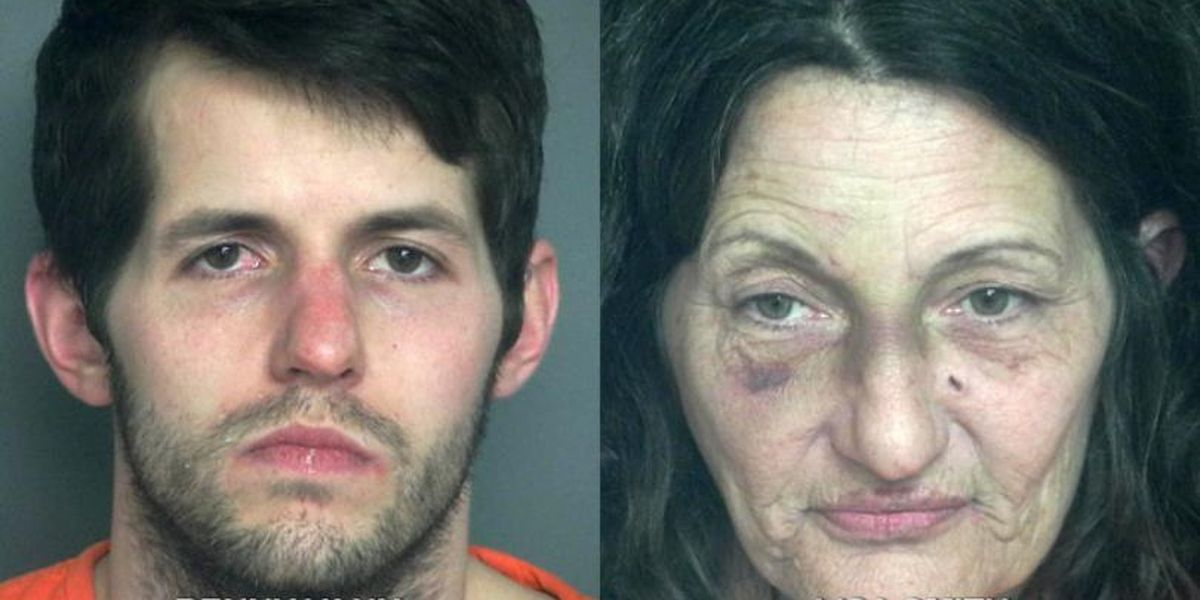 A 46-year-old woman and her 25-year-old son were arrested after a series of incidents at a Wisconsin Walmart.
According to the Eau Claire Police Department, Lisa Smith and her son, Benny Vann, entered their local Walmart on Wednesday night along with Smith's dog, Bo. Bo, who was not on a leash, ran away from his owner and rather than chase after him, Smith proceeded to dismantling store displays and putting them in her shopping cart.
When Walmart employees asked Smith to leave the store, she complied and police officers later found her standing in the store entrance calling for her dog.
However, between being asked to leave and the arrival of the police, Smith allegedly went into the parking lot to perform karate moves. Those moves were later put on display as Smith resisted arrested. The Eau Claire police said she also "attempted to kick out a window on the squad car" as officers took her into custody. Smith was charged with disorderly conduct, resisting arrest and misdemeanor bail jumping.
The department said that Vann proceeded to the back of the store where he removed all of his clothes, exposing himself to customers in the store. Afterward, Vann took clothes from the racks of clothing inside the Walmart store and clothed himself but did not move to pay for the items as he left the building. When officers asked Vann to stop, he attempted to run over a policeman with the scooter he was riding.
According to the release, the responding officers stopped the scooter and arrested Vann for lewd and lascivious behavior, disorderly conduct and retail theft.
Meanwhile, Bo attempted to leave the store with a box of Jiffy Corn Muffin Mix but was apprehended by officers. Rather than be charged for theft, the department said Bo was issued a warning and taken to the local humane society.
The incident is just one of several that have occurred at Walmart stores around the country this year, including a situation in Texas where a woman was banned from a Wichita Falls store after she spent hours riding around the business on a scooter while drinking wine from a Pringles can.