Who is Kareem Daniel? Disney Reorganization Sees Former Intern Given Top Job
Disney has long hailed itself as a place "where dreams come true" and thanks to a reorganization of its business, former intern Kareem Daniel has just been made chairman of its media and entertainment division.
In a role created by new boss Bob Chapek, the 46-year-old will oversee distribution of content globally and the company's streaming services—an area it is putting a sharper focus on following the success of Disney+.
The reorganization has handed the 14-year company veteran significant control, after recently running Disney's consumer products division.
Prior to that he headed Disney's imagineering operations, where he oversaw the global design and delivery of all parks, attractions, resort hotels, and cruise ships, as well as leading product creation and publishing and games.
He was also senior vice president of strategy and business development for Disney consumer products and interactive media and before that vice president of distribution strategy at Walt Disney Studios.
Under his watch Disney introduced twin Star Wars themed lands in California and Florida and Toy Story Land at Walt Disney World. He also supervised construction of a Marvel-themed land which is expected to open soon.
In an interview with Morgan Park Academy, where Daniel attended high school, the self-confessed movie buff said a highlight of his career was "being a member of the team that worked on the acquisition of Marvel in 2009."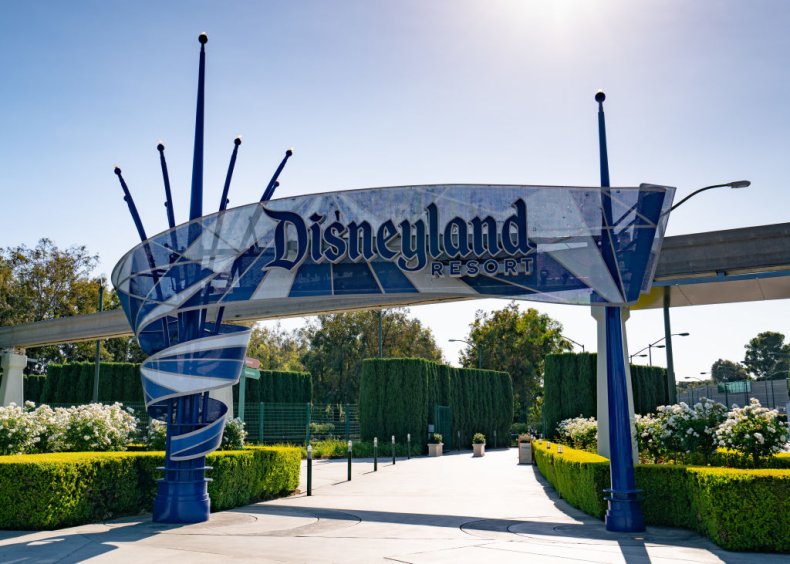 Daniel, who holds an electrical engineering degree and an MBA from Stanford University, is the first Black person to be a division head reporting directly to the chief executive.
As well as snapping him up for this new role, Bob Chapek was also behind Daniel's first step into the company, hiring him as an intern in 2007 when he was in graduate school.
"I'm honored to be able to lead this new organization during such a pivotal and exciting time for our company, and I'm grateful to [Chapek] for giving me the opportunity," Daniel said in a statement.
The company reorganization is one of Chapek's biggest moves since he took center stage as chief executive in February, after Robert A. Iger stepped down. It will create three divisions—studios, general entertainment and sports—that will focus on content, and another that will handle how it is distributed.
Bob Chapek, chief executive, said: "Given the incredible success of Disney+ and our plans to accelerate our direct-to-consumer business, we are strategically positioning our company to more effectively support our growth strategy and increase shareholder value."
"Managing content creation distinct from distribution will allow us to be more effective and nimble in making the content consumers want most, delivered in the way they prefer to consume it."
The new structure aims to make up for the severe loss the company has suffered as coronavirus wiped out significant revenue from closed theme parks, travel, advertising, live sports and movies.
The company will develop and produce original content for its streaming services and its legacy platforms such as Hulu, ESPN+ and the upcoming Star international streaming service.