Karen Handel Victory Has Silver Lining for Democrats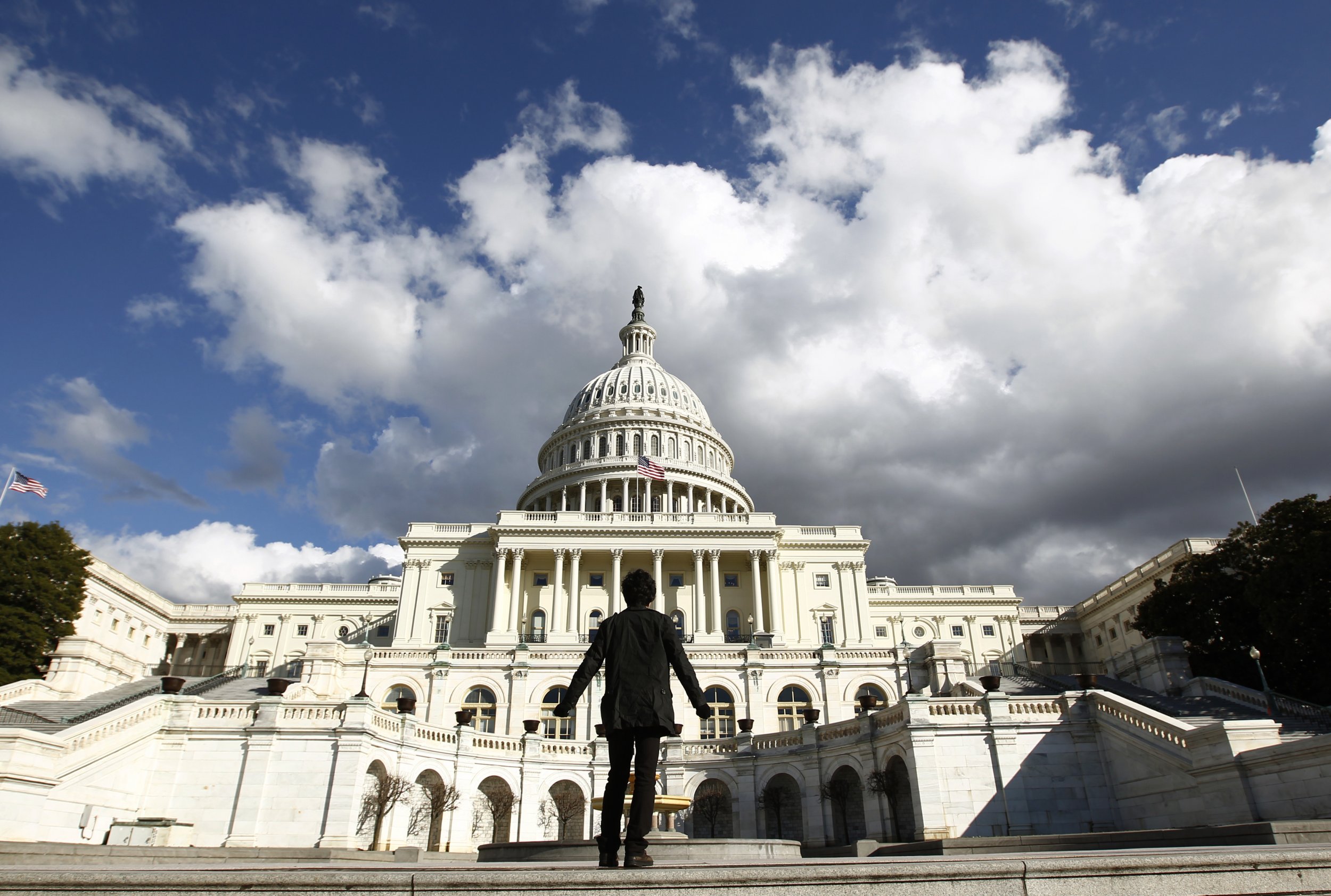 While Karen Handel's election to Congress on Tuesday night cheered Republicans, Democrats should be encouraged by their performance in the Georgia special election and in their performance in the other four House contests this year, according to a new analysis.
In the Cook Political Report, House elections expert David Wasserman has examined the Democrats' performances in the Georgia race and other House contests and sees some very encouraging signs. First off, he notes that Democrat Archie Parnell, a little-known tax expert, fell just 3 percentage points short in Tuesday night's special congressional election in South Carolina to replace Mick Mulvaney, now Trump's director of the Office of Management and Budget. Donald Trump won that district by 18 points and it was not expected to be close.
Related: Ossoff's Georgia special election loss to GOP's Handel exposes deep fissures in the Democratic Party in the Trump era
Overall, Wasserman found, Democrats outperformed the voting tendencies of their districts by 8 percentage points in this year's special elections, a good omen for 2018 even if they did not win a single one of the open seats.
Trump's Cabinet selections led to four House seats being vacated. Democrats were most optimistic about their chances in Georgia, where the party and its allies spent close to $30 million to bolster 30-year-old newcomer Jon Ossoff. In 2016, the 6th congressional district voters overwhelmingly supported Tom Price, the former Republican congressman who is now health and human services secretary, but Trump carried the district by only 1 percentage point over Hillary Clinton and Democrats had good reason to believe that the highly educated voters in this suburban Atlanta district might cotton to Ossoff's centrist but firm anti-Trump message. They came tantalizingly close to taking a seat that Republicans have held since 1979, when Newt Gingrich, who would go on to become speaker of the House, was elected.
Wasserman also notes, interestingly, that races that attract huge turnout, such as the Georgia contest, show the capacity of Republicans to get their base to the polls when the stakes are considered high. Ossoff was seen to have a 7 percent lead in some surveys recently, but relentless conservative attacks on the former Obama official—linking him to House Democratic Leader Nancy Pelosi and even the comedian Kathy Griffin—seemed to galvanize the GOP base. "The good news for Republicans is that swarms of national media and images of Nancy Pelosi still motivate their base," Wasserman writes, while noting that Republicans can't count on that kind of super attention in every race. Many in 2018 will be more under-the-radar contests, like the South Carolina race and the one in Kansas to replace Mike Pompeo, the Republican congressman selected by Trump to be CIA director. In Kansas, Democrats overperformed by 12 percent.
Wasserman sees "a pattern that should still worry GOP incumbents everywhere."
"Last night's results were far from a disaster for Democrats, and Republicans shouldn't be tempted to believe their House majority is safe," Wasserman writes. "In fact, their majority is still very much at risk."