Karl Rove Says He Knew of Allegations Against Lincoln Project's John Weaver For 32 Years
Republican strategist Karl Rove said Monday he had been aware of allegations of sexual impropriety against The Lincoln Project co-founder John Weaver for more than 30 years.
On Sunday, The New York Times reported that Weaver had sexually harassed at least 21 men online, sometimes saying he would help them obtain work in politics. One of the individuals Weaver sent suggestive messages to was allegedly 14 years old when Weaver first contacted him.
The Lincoln Project disavowed Weaver in a Sunday statement. Weaver acknowledged the allegations of sexual harassment in a January statement. In a Monday appearance on Fox News, Rove said he had been aware of Weaver's alleged behavior for more than three decades.
"I've actually known about this pattern of behavior since 1988," Rove said. "All I want to say is that those 21 statements from those 21 young men who talked about how they've been approached by Mr. Weaver, that statement speaks for itself and I don't have anything to add to it. It's a sad, sad chapter."
Weaver formerly worked as an adviser to Republicans John McCain and John Kasich. Weaver served as Kasich's chief strategist during Kasich's 2016 presidential campaign. Rove and Weaver worked together in 1986 on former Texas Governor Bill Clements's campaign. According to a 2004 article in The Atlantic, Rove allegedly spread rumors that Weaver had "made a pass at a young man at a state Republican function." At the time, Rove's allegations were considered to be untrue.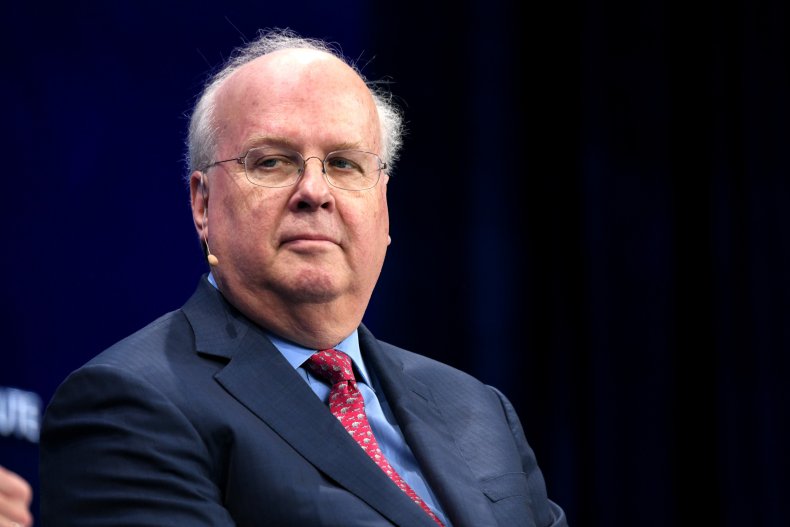 Weaver was a co-founder of The Lincoln Project, a group of Republicans whose stated goal is "holding accountable those who would violate their oaths to the Constitution and would put others before Americans." The Lincoln Project has released multiple advertisements denouncing former President Donald Trump and his supporters. In a Sunday statement, The Lincoln Project described Weaver as "a predator, a liar, and an abuser."
"The totality of his deceptions are beyond anything any of us could have imagined," the statement read, "and we are absolutely shocked and sickened by it."
In a January statement to Axios, Weaver took "full responsibility for the inappropriate messages and conversations" which he believed to be "consensual mutual conversations at the time."
Weaver explained the messages by saying he was gay and had "a wife and two kids who I love. My inability to reconcile those two truths has led to this agonizing place."
Weaver allegedly sent suggestive text messages to, among others, data analyst Garrett Herrin in February 2020. In a letter to The Lincoln Project posted to Twitter, Herrin called for the anti-Trump group to enact a "full investigation" into Weaver's behavior.
"If [Weaver] does not cooperate," Garrett wrote in January, "I am calling for the termination of his affiliation with the organization."
After taking a medical leave of absence in 2020, Weaver indicated to Axios that he would not be returning to The Lincoln Project. "The project's defense of the Republic and fight for democracy is vital," Weaver said.