As Kate Beckinsale is enjoying her whirlwind relationship with new beau Pete Davidson, her ex-boyfriend Matt Rife advised the Saturday Night Live star to steer clear of the actress.
Rife, 23, is a standup comedian who has appeared on MTV's Wild 'N Out. He dated Beckinsale, 45, in 2017 when he was 21. The couple had a 22-year age gap.
TMZ approached Rife on Monday while he was at the Laugh Factory comedy club in Los Angeles, asking him about his past relationship with the Underworld actress. "We dated for a year and it was complicated, for sure. A lot of ups and downs, but she's moved on and I'm happy. I'm hoping that they both found or are getting out of it whatever they want to get out of it," he said.
TMZ zeroed in on Rife's mention of his former relationship with Beckinsale being filled with "ups and downs." They subsequently asked what advice he had for Davidson—a fellow standup comic—as he builds his relationship with Beckinsale.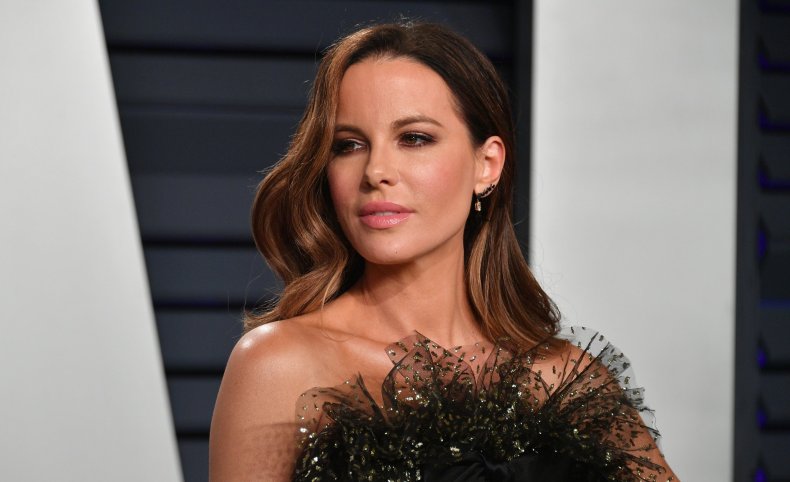 "Man to man? Run. Enjoy it. Enjoy it while you can," he said. "I hope they're both happy. I hope that it can build to where it's an established relationship."
"I haven't spoken to her in a while. I haven't spoken to Pete in the same amount of time, if not longer. I wish them both the best. I hope they're happy. I don't have any solid advice, just be careful," he added.
TMZ concluded the conversation by asking Rife if he had any interest in pursuing Beckinsale again if she splits with Davidson. Rife bluntly asserted it was out of the question, saying: "No, no. Not a chance. But best of luck to both of them."
Rife's advice for Davidson runs contrary to what the Set It Up actor's pal Nick Cannon recommended. When filling in for daytime host Wendy Williams in February, Cannon informed the studio audience of "cougar conversations" he had with Davidson. The Masked Singer host said he advised Davidson to date an older woman after breaking off his engagement to pop songstress Ariana Grande.
"I will take credit for it. I'm the one who told him, 'Get you an older woman, man!' I said that," he explained. "Leave them little pop stars alone! An old woman knows what she wants! She don't play no games! That's what I'm talking about. Get you somebody older."
Davidson, 25, and Beckinsale, 45, sparked dating rumors in January after the couple met at a Netflix's Golden Globes afterparty. The couple later confirmed their involvement in February, when they were spotted walking hand-in-hand in Los Angeles. They were also seen locking lips this past Sunday, while attending a New York Rangers game at Madison Square Garden.
Beckinsale has a history of dating younger men. Aside from Davidson and Rife, she was linked to 30-year-old British actor Jack Whitehall in late 2018.
Beckinsale was married to director Len Wiseman for 12 years.
Correction: An earlier version of this story listed Pete Davidson's age as 26; he is 25.