Kate Bush Writes To Pub Choir Who Sang 'Running Up That Hill'
Kate Bush has made some fans very happy this week after the reclusive singer wrote to a choir who covered her seminal hit "Running Up That Hill."
The Brisbane Pub Choir in Australia have shared their joy at receiving an email from Bush after they shared a video of some 1,600 members belting out the hit track.
Pub Choir is an amateur choir group that encourages large groups to join in and sing en mass after a few beers, with the ethos than anyone can be a singer.
After performing a rendition of "Running Up That Hill" which is back in the charts thanks to Stranger Things, the group took to social media to share an email sent to them by Kate Bush herself.
"Dear Brisbane Pub Choir," Bush began in her message. "I've been so busy that I've only just had the chance to watch you all singing RUTH. It's utterly, utterly wonderful! I love it so much! Thank you everyone. You sing it really beautifully. I'm incredibly touched by your warmth and all your smiling faces. Thank you!"
The singer signed off the email with: "With lots of love, Kate."
The delighted group shared the message and celebrated the nod of approval from the 80s idol.
"We really did that, Brisbane," the group wrote on Facebook.
"It is so wild," Pub Choir Brisbane founder and director Astrid Jorgensen told The Guardian. "She is the biggest artist in the world right now, so to have her say she was moved by our performance, yeah, that is a peak."
The Kate Bush resurgence is continuing following "Running Up That Hill" featuring prominently in the latest season of Stranger Things—something the singer has said she is very happy about.
"You might've heard that the first part of the fantastic, gripping new series of Stranger Things has recently been released on Netflix," Bush wrote in a statement on her website last month.
"It features the song, 'Running Up That Hill' which is being given a whole new lease of life by the young fans who love the show—I love it too!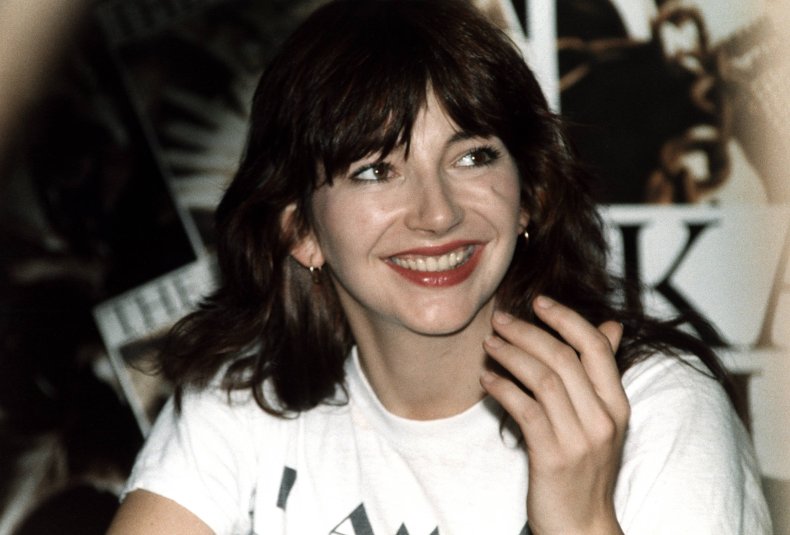 "Because of this, 'Running Up That Hill' is charting around the world and has entered the U.K. chart at No. 8. It's all really exciting! Thanks very much to everyone who has supported the song."
Before signing off, she added: "I wait with bated breath for the rest of the series in July."
The original name of Bush's hit was "Running Up That Hill (A Deal with God)" which reflects more of the lyrics from the song. The 1985 track was the first song released from her number 1 album Hounds of Love. It reached the top ten in charts around the world but only hit the number 30 spot in the Billboard Hot 100.