Who Is Kate Bush? 80s Icon Sees Career Revival Thanks to 'Stranger Things'
Kate Bush is facing a career renaissance thanks to the fourth season of Stranger Things and Sadie Sink.
The '80s icon's song, "Running Up That Hill," plays a pivotal role in the latest season of the Netflix show as Max Mayfield attempts to escape the Upside Down. The use of Bush's track has led to its reemergence in the charts and the singer has even spoke out about the impact Stranger Things has had on her career.
While Bush was one of the most popular singers in her day, millions of Stranger Things viewers may not have been around during her heyday. For the uninitiated, here's what you need to know about Kate Bush.
Who Is Kate Bush?
Kate Bush was born on July 30, 1958, making her 63 years old when the fourth season of Stranger Things was released in 2022.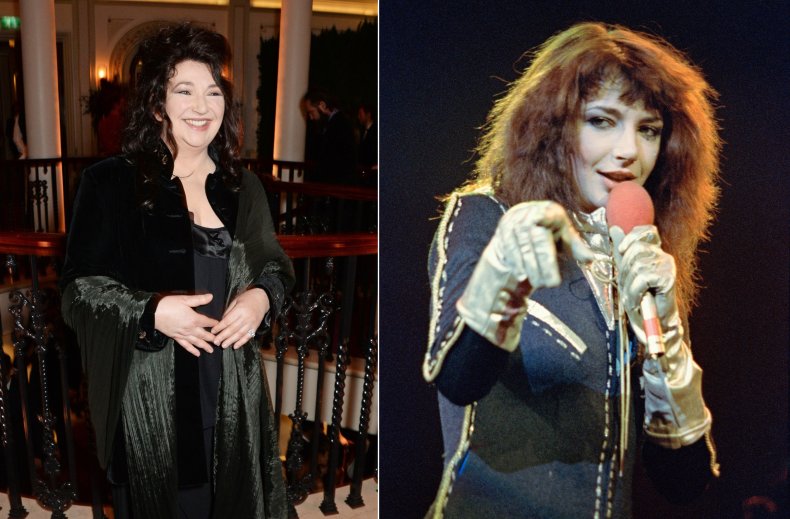 She grew up in Bexleyheath, Kent in England, with her parents and two brothers. Bush trained at her brother's karate club, which is where she claims she found her distinctive high-pitched sound, and she taught herself piano as a child.
At the age of 16, in 1975 Bush was noticed and she was invited to record a professional demo with Pink Floyd guitarist David Gilmour. She released her first two albums in 1978, gaining international success although she didn't make it big in America until the '80s.
Bush gained her first hit in 1978 with the song "Wuthering Heights" from her album The Kick Inside. The song hit the number 1 spot in the British, Australian, Irish and New Zealand charts.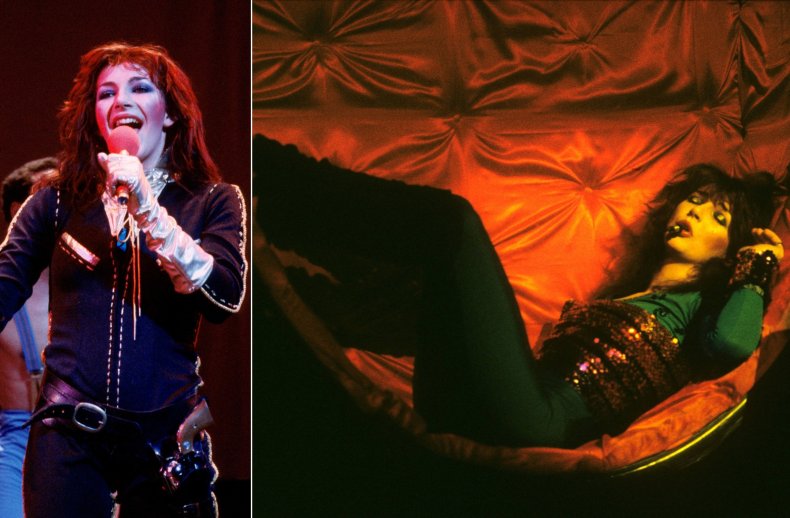 Other hits across her career include "Babooshka," "Hounds of Love" and "Don't Give Up" which was a duet with Peter Gabriel. After the release of her album The Red Shoes in 1993, Bush took a step away from public life and didn't release new music for another decade.
The Release of "Running up That Hill"
The original name of Bush's hit was "Running Up That Hill (A Deal with God)" which reflects more of the lyrics from the song. The 1985 track was the first song released from her number 1 album Hounds of Love. It reached the top ten in charts around the world but only hit the number 30 spot in the Billboard Hot 100.
Bush has described the song as being about a relationship between a man and a woman, and the urge to swap roles in order to understand each other better.
Bush released a remix of "Running Up That Hill" in 2012 but it has also been covered by other acts like Elastic Band, Placebo and Meg Myers.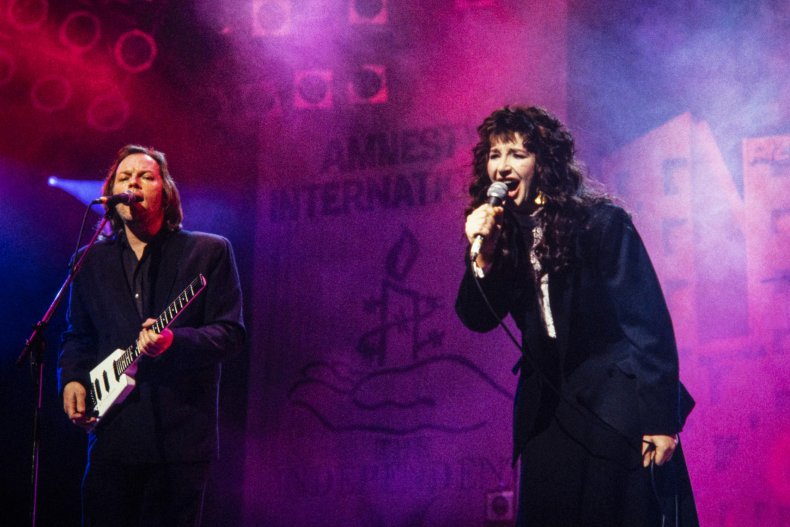 Since its appearance in Stranger Things Season 4, as it's featured as a favorite song of Max Mayfield (Sink) and ends up saving her life, the song has reentered charts around the globe, and reached new heights in America.
Billboard has confirmed that the chart week dated June 11, 2022 has seen Kate Bush's classic "Running Up That Hill" reach number 8 on the Hot 100, becoming her first top 10 hit on the chart.
What Kate Bush Has Said About Stranger Things
After the latest season of Stranger Things dropped, Bush noticed that her song was becoming increasingly popular again. She released a statement on her website commenting on it, and revealing her love for Stranger Things in the process.
The statement read: "You might've heard that the first part of the fantastic, gripping new series of Stranger Things has recently been released on Netflix. It features the song, 'Running Up That Hill' which is being given a whole new lease of life by the young fans who love the show—I love it too!
"Because of this, 'Running Up That Hill' is charting around the world and has entered the U.K. chart at No. 8. It's all really exciting! Thanks very much to everyone who has supported the song."
Before signing off, she added: "I wait with bated breath for the rest of the series in July."
The final two episodes of Stranger Things Season 4 will launch on Netflix on July 1, 2022.