From 'Stranger Things' to 'All Too Well': We Chart Sadie Sink's Career So Far
Taylor Swift fans will soon become familiar with the name Sadie Sink, as she's set for a starring role in her short movie All Too Well.
The 19-year-old will be familiar to Netflix viewers for her roles in the likes of Stranger Things and the Fear Street movies.
Despite being so young, actress and model Sink has already worked alongside Helen Mirren, Woody Harrelson and Winona Ryder, and soon she will be able to add Swift to that list.
All Too Well is written, directed and produced by Swift and is based on her 2012 song of the same name. It will be released late on November 12, 2021 to accompany the re-release of her album Red.
Ahead of her starring role in the Swift project, here are some of Sink's career highlights so far, across movies, television and the stage.
Early TV Roles
Born in 2002, Sink started acting from a young age and made her onscreen debut in a 2013 episode of The Americans. She played Lana in the Season 1 episode "Mutually Assured Destruction."
She then appeared in a 2014 episode of Blue Bloods, before bagging a recurring role in Odyssey. She played Suzanne Ballard in the military drama alongside Anna Friel, Jake Robinson and Peter Facinelli. Sink then made an appearance in an episode of The Unbreakable Kimmy Schmidt as a Tween Girl.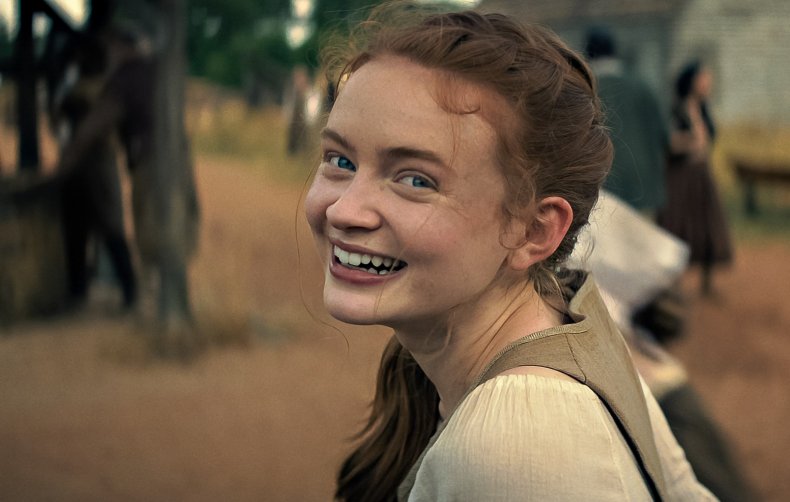 Broadway Roles
Before appearing on television, Sink established herself on Broadway with roles in some classics.
In 2012, she alternated in the role of Annie in the Broadway revival, and starred alongside Jane Lynch, who briefly stepped in as Miss Hannigan.
In 2015, Sink starred alongside Helen Mirren in The Audience, as she played a young Queen Elizabeth II. Mirren won a Tony Award for Best Actress for her performance in The Audience.
In 2015, Sink told Broadway.com: "I love learning new things from the other actors," and she had a great mentor in the multi-award winning Mirren. On meeting Mirren, Sink said: "She's such a nice person and I don't really get nervous around her."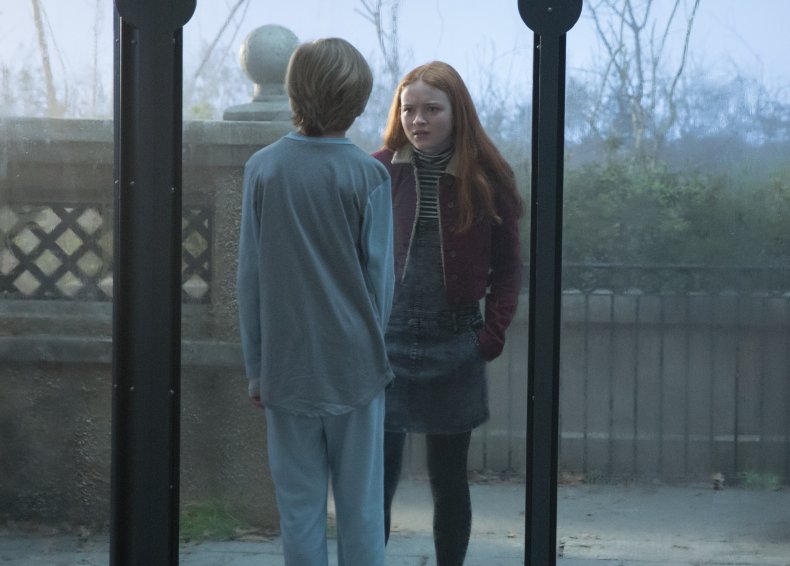 Movie Roles
Sink made her movie career debut in the 2016 drama Chuck, playing Kimberly, the daughter of a heavyweight boxer played by Liev Schreiber.
In 2017, she starred in The Glass Castle as a younger version of Sarah Snook's (Succession) character. The biographical drama also starred Harrelson, Brie Larson and Naomie Watts.
Stranger Things and Other Netflix Roles
Sink gained international acclaim when she joined the second season of Stranger Things in the role of Max Mayfield. She's since become an integral part of the gang and will return for Season 4 of Stranger Things when it launches in 2022.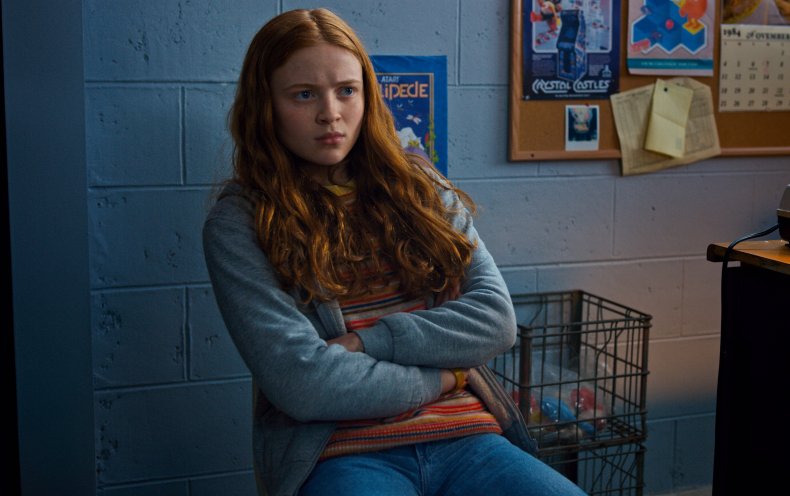 Since then she's starred in three Netflix movies, all of the horror variety.
In 2019, she starred in Eli as the kind-hearted Haley. The movie co-starred Charlie Shotwell and Kelly Reilly (Yellowstone).
She then appeared in two-thirds of the Fear Street trilogy: Fear Street Part Two: 1978 and Fear Street Part Three: 1666. Playing multiple roles in different time periods, she played Constance in 1666 and Ziggy Berman in 1978.
In 2018, Sink also narrated the animal rights documentary Dominion alongside Rooney Mara, Sia and Joaquin Phoenix. She received an award for her narration on the project.
Within all of that time, Sink has also worked as a model, first walking the catwalk at the age of 15 during Paris Fashion Week in 2018.
Future Projects
As well as starring alongside Dylan O'Brien in Taylor Swift's 15-minute short film All Too Well, Sink will take on starring roles in other upcoming movies.
She plays the lead role in the drama movie Dear Zoe. This is based on Philip Beard's book about a girl who loses her half-sister in a hit and run on September 11, 2001.
Sink will also act opposite Brendan Fraser in the upcoming Darren Aronofsky movie The Whale. Within the movie, Fraser plays a 600-pound man trying to reconnect with the family he left to be with his gay lover.
On November 5, Sink's director Taylor Swift shared a short preview of the upcoming movie All Too Well.
She also revealed the short film's poster, which features Sink alongside her co-star O'Brien. The project will be released on Swift's YouTube channel at 7 p.m. ET.