What Kate Said About Parenting After Prince Louis' Cheeky Jubilee Display
Kate Middleton has stressed the fundamental importance of early childhood experiences, saying that "healthy, happy individuals make for a healthier, happier world"—after the royal faced parenting criticism over her youngest son Prince Louis' cheeky display at the Platinum Jubilee pageant in early June.
Kate's initiative, the Center for Early Childhood, which was founded through the Royal Foundation she shares with husband Prince William, has published new research into the public perceptions of childhood development and the impact it has on mental health and well-being.
The duchess has been a passionate supporter of early years and mental health research having launched the '5 Big Questions on the Under-Fives' survey in 2020.
Despite, or perhaps in spite of, the royal's interest in children and parenting, Kate's own skills at handling her youngest son during the Platinum Jubilee were scrutinized online and in the media.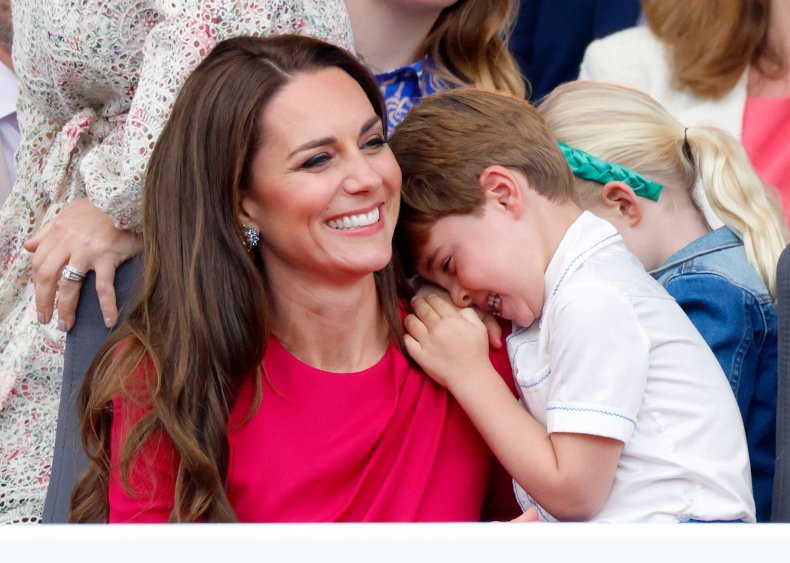 After three-year-old Louis was filmed in a cheeky exchange with his mother during the jubilee pageant where he was seen covering his mother's mouth with his hand and holding his thumb to his nose, Twitter users posted their criticisms of Kate, with one user saying: "Kids are smart, understand, and Know when they are acting the Nut. Queen Elizabeth, when she was this age, Never acted like this. Kate better get it together as a parent."
Another Twitter user remarked: "Why is she not utilizing all those years of "experience" in early childhood?"
The royal, alongside William, appeared to respond to the criticism in a post to their own official Twitter account thanking the public for their jubilee support. The Cambridges ended their three-tweet thread with the message:
"We all had an incredible time, especially Louis... "
This was followed by an emoji showing two eyes glancing to one side. Dictionary.com defines this emoji as serving "to draw attention to something the user wants to highlight, especially in situations that involve drama and interpersonal tension."
In a message released Thursday by Kate alongside the new research published by the Royal Foundation Centre For Early Childhood, the duchess said:
"Our experiences in early childhood fundamentally impact our whole life and set the
foundation for how we go on to thrive as individuals, with one another, as a community and as a society.
"The findings published today present us with a huge opportunity and demonstrate there is real appetite from the public to bring this issue up all of our agendas. There is more we can all do – every member of society can play a key role, whether that is directly with a child or by investing in the adults around them – the parents, the carers, the early years workforce and more."
She then concluded by stating that: "If we come together to raise the importance of early childhood development, we'll soon see that healthy, happy individuals make for a healthier, happier world. Which is why every second we spend with a child, is an investment in our collective future."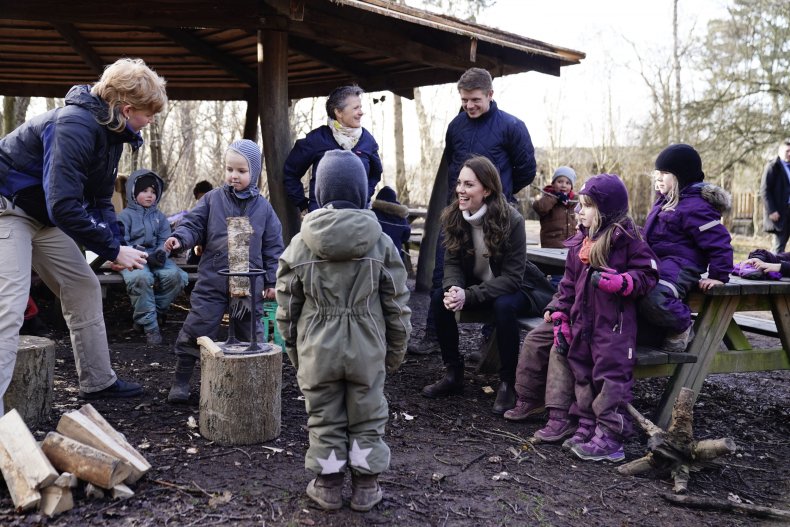 The research, undertaken on behalf of the center by Ipsos, found that 7 in 10 Brits think that early years should be more of a priority in society, with parents more likely to seek support for their children's "physical wellbeing than social and emotional development."
The center aims to focus on three key areas of early childhood development including the promotion and commissioning of research; collaborating across the private and public sectors to find solutions to identified problems; and creating engaging campaigns to raise awareness of early years work.
To achieve these aims and to discuss the findings of the center's latest research, Kate will host a roundtable discussion at Kensington Palace with representatives from the government, including Secretary of State for Health Sajid Javid and Minister for Families Will Quince.