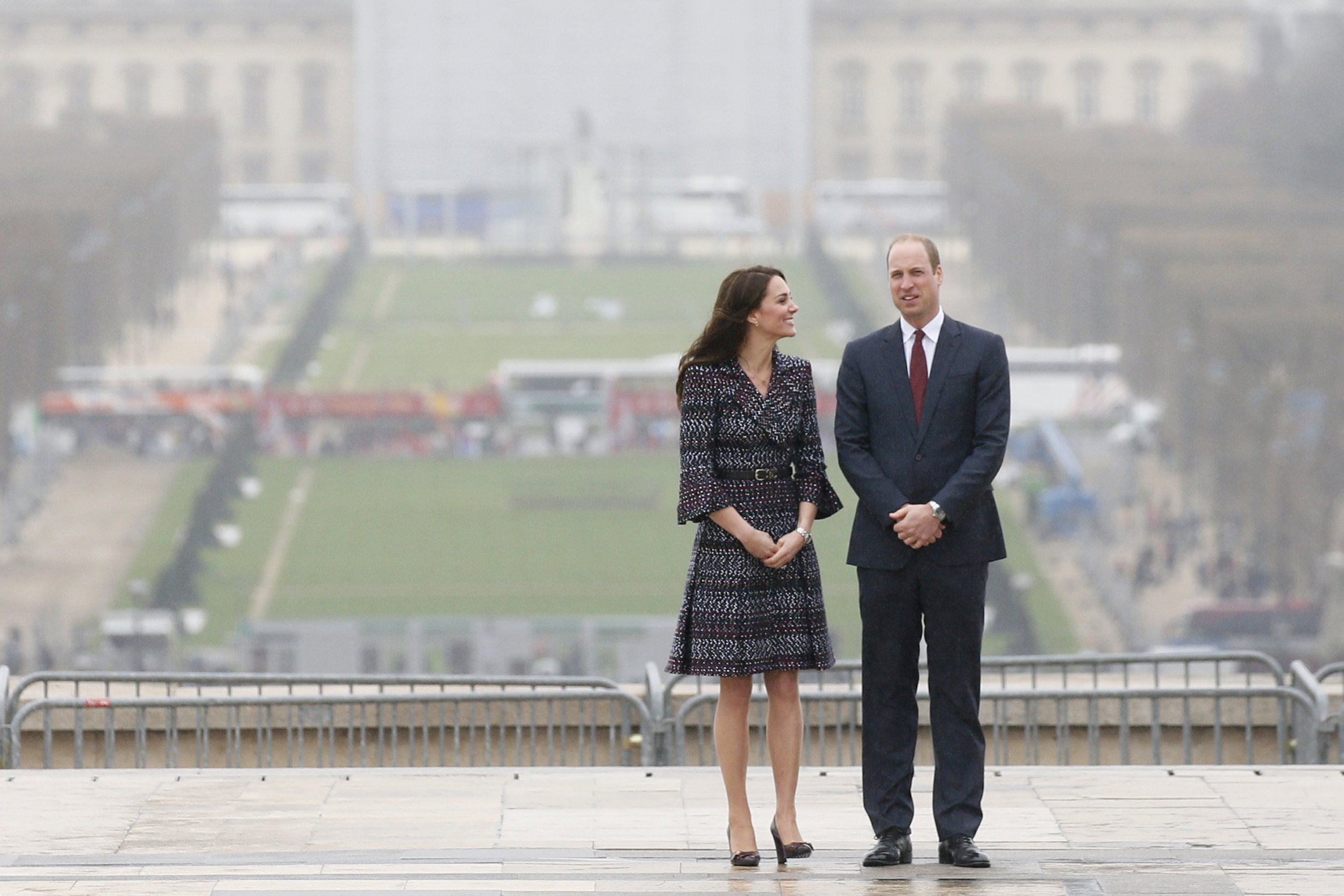 When England's royal family heard about the Grenfell Tower fire Wednesday in London that killed more than a dozen people and counting, they pulled out their pocketbooks.
Prince William, his wife, Catherine, the Duchess of Cambridge, and his brother, Prince Harry, all donated money to The Evening Standard's Dispossessed Fund, the newspaper revealed Thursday. They were "among the first" to give to the emergency fund for victims, which so far has raised nearly $900,000, the The Evening Standard said. They also shared a link to the fund on their official palace Twitter account.
The trio said in a statement that they were "pleased the Evening Standard's Dispossessed Fund has immediately swung into action" and "as residents of the local area, they are keen to offer their immediate support."
Kensington Palace is just under two miles away from Grenfell Tower, a 24-story public housing building that caught fire Wednesday, possibly due to an exploding refrigerator, The Guardian reported. About 200 firefighters responded to the burning building, and many have been there since, checking the building for survivors and putting out the flames. Dozens of people were still missing Thursday, with nearly 70 people in local hospitals and 17 confirmed dead.
Queen Elizabeth publicly reacted to the incident, as well, releasing a statement Thursday saying she was praying for the victims and their families.
"Prince Philip and I would like to pay tribute to the bravery of firefighters and other emergency services officers who put their own lives at risk to save others," she added, according to ITV. "It is also heartening to see the incredible generosity of community volunteers rallying to help those affected by this terrible event."
Elected officials have been addressing the blaze, too. Prime Minister Theresa May visited the site of the disaster on Thursday to thank emergency responders and launch an investigation into the fire's cause. But she was widely criticized because she did not meet with any survivors, according to The Independent. Her political opponent Jeremy Corbyn, however, did.
"I will speak up for all of you because we have to get to the bottom of this," Corbyn said. "The truth has got to come out—and it will."