Kate Middleton Reveals Why She is Confident About Taking on Diana's Title
Kate Middleton has revealed to a member of the public just why she feels confident in taking on Princess Diana's title when Prince Charles becomes king, saying she feels she is in "good hands" with husband Prince William.
The exchange between Kate and a royal well-wisher filmed during the Cambridges' Platinum Jubilee visit to Wales has gone viral on TikTok with over 700,000 views and 46,000 likes.
During a walkabout section of their visit, William and Kate are seen meeting with members of the public who waited outside to greet them. One well-wisher is shown taking Kate's hand and saying "you're going to be a brilliant Princess of Wales."
To this Kate responds with an affectionate gesture to her husband saying: "that's very kind. I'm in good hands."
William and Kate celebrated their eleventh wedding anniversary in April and have won a large number of fans who watch for public displays of affection between the two.
The viral video was first uploaded to Twitter by the user @hellen3030 and was posted to TikTok by the account royalfamilysupporters.
The sweet exchange makes reference to the fact that Kate is due to inherit the title of Princess of Wales when Prince Charles becomes king and William becomes the Prince of Wales.
The title has become closely associated with Princess Diana who became Princess of Wales upon marrying Charles in 1981.
Even after the couple's divorce in 1996 the title was still used by the princess becoming known as Diana, Princess of Wales having lost her HRH (Her Royal Highness) prefix.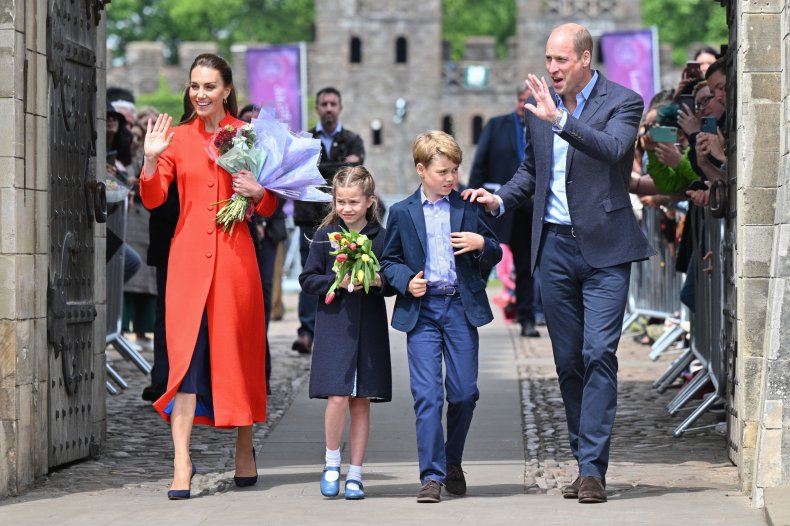 The title has not been used since Diana's death, though technically the current Princess of Wales is Charles' second wife, Camilla.
When the couple married in 2005 it was made known that the new royal would be called by her secondary title Duchess of Cornwall which though also belonged to Diana during her lifetime, she was rarely, if ever, known by it.
Commenters on the TikTok video have praised Kate looking forward to the future. One user wrote: "She'll be an even better Queen Consort!"
With another posting: "She's such a fantastic,gracious member of the royal family."
Others have drawn comparisons between Kate and Diana with one writing: "better than Camila of course. but no way near Diana."
The Princess of Wales title predates Princess Diana but there had not been an official holder of the title since Queen Elizabeth II's grandmother, Queen Mary, who was Princess of Wales from 1901 to 1910.
When the queen's father became king following the abdication crisis in 1936, it was proposed that the then Princess Elizabeth take on the title of Princess of Wales. This was vetoed by the king who said he preferred her to remain as she was.
William and Kate will not automatically become Prince and Princess of Wales when Charles becomes king but will have to wait until the title is given to them by the monarch.
Historically, this has been marked with an investiture ceremony that takes place at Caernarfon Castle in Wales, though Charles and William may decide to dispense with this pageantry.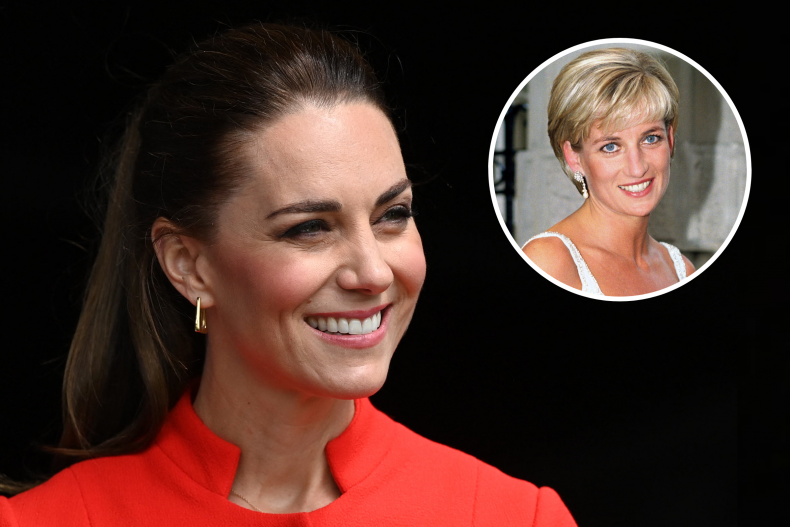 When William is created Prince of Wales by his father, then Kate will become Princess of Wales and this will form her principal title.
Though the royal will still be the Duchess of Cambridge, she will stop being known as such officially and instead will be referred to as Her Royal Highness The Princess of Wales.
William and Kate's jubilee visit to Wales marked an important dynastic milestone as it was the first time Prince George officially visited the country. George and sister, Princess Charlotte, accompanied their parents as they viewed the preparations for a jubilee concert.