Designer Kate Spade died Tuesday, according to multiple reports. She was 55 years old.
Multiple outlets—including local New York City station WLNY, the New York Times and Page Six—reported Spade died by suicide.
Spade was a massively successful designer in the fashion world. She, along with her husband, Andy Spade, created the iconic (an eponymous) brand Kate Spade. She was known for creating products—handbags especially—with bright colors and fun designs.
Spade, however, long sold off her stake in the brand that launched in 1993. According to a Forbes piece last year, the Spade couple sold a 56 percent share of the company to Neiman Marcus in 1999 for $34 million. In 2006, according to the Forbes article, they sold off the rest of the stake in the company to Neiman Marcus for a reported $59 million.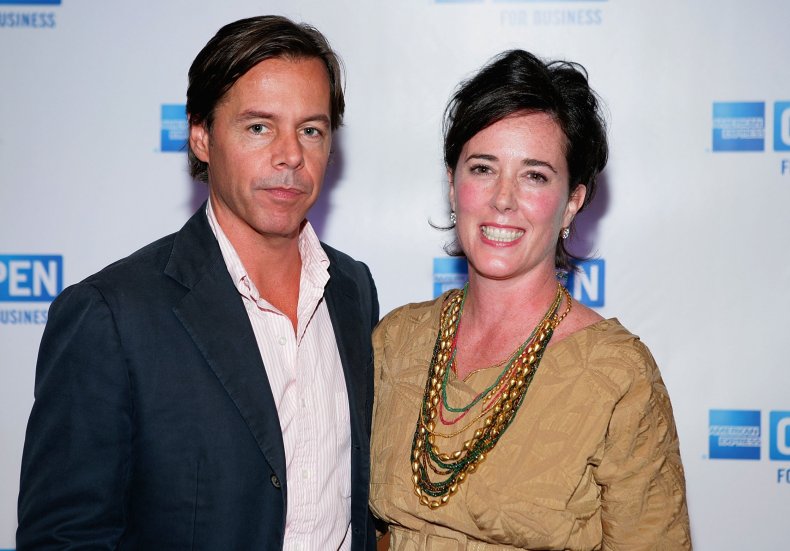 The Kate Spade brand continued to have success post the Spades' involvement, however. Coach bought the brand last year for a reported $2.4 billion. The Spades, however, started a new footwear/handbag brand called Frances Valentine in 2016.
In total, Kate Spade built an incredible career in fashion—and a total net worth somewhere around $150 million, according to the sites The Richest and Celebrity Net Worth, though it can be tough to pin down an exact number.
Born in 1962, Spade first met her husband, Andy, at Arizona State University, according to WLNY. She began her career working at the magazine Mademoiselle before creating the brand.
People flooded social media with fond memories of the designer and her work.
Many on social media also shared that for those who need help, the phone number for the National Suicide Prevention Lifeline is 1-800-273-8255. The crisis text line is 741741.
If you have thoughts of suicide, confidential help is available for free at the National Suicide Prevention Lifeline. Call 1-800-273-8255. The line is available 24 hours, every day.
Read a note from Newsweek's editor in chief about covering suicide.