Kate Winslet Talks Motherhood and Narrating a Dark New Children's Tale
Kate Winslet is reevaluating her career. Though grateful for the success and acclaim she's received from acting in movies like Titanic, The Holiday, The Reader, and the upcoming Avatar sequel, the Oscar-winning actress recently told Vanity Fair that "it's easy to lose one's voice along the way."
Reclaiming her voice has taken many forms. For one thing, she's taking control of the film and television content she's part of both in front of the camera and as an executive producer. "I don't want to do (the) stereotypical, make-the-woman-look-good-by-the-(expletive)-nice-flattering-light" thing any longer, she says. For another, she's one of only a few actresses willing to eschew the over-the-top demands of awards-season. "I don't campaign," she told The Hollywood Reporter.
Winslet is also opening new doors in her career. She recently joined a growing number of celebrities now narrating audiobooks. Claire Danes, Jesse Eisenberg, Reese Witherspoon, Jake Gyllenhaal, and even the incomparable Meryl Streep have all ventured into the enterprise. And while some A-listers aren't yet lending their famous voices to the popular trend, they're still happy patrons of the industry. "I have a thousand books on my night stand, but they're all on my phone," Steve Martin recently told The New York Times. "I'm addicted to audiobooks."
Winslet also admits to being pulled in by the phenomenon, though this time as a participant. "I was excited to perform an audio-only story," she tells Newsweek. And though she's offered her voice talents to many animated films before (Flushed Away, A Christmas Carol,) this is one of only a few times she's done so for an audiobook. Winslet tells Newsweek that she's "always enjoyed using lots of silly voices when I read to my own children," and that the opportunity to be able to do so for a broader audience "is part of what drew me to this project."
The project she's refereeing to is an Audible Original production called The Weirdies.
The Weirdies is a slightly twisted children's tale (think A Series of Unfortunate Events, Edward Scissorhands, or, as Winslet puts it to Newsweek, "the darkest bits of Roald Dahl,") written by Michael Buckley about a trio of siblings who are left behind when their parents leave on a doomed vacation. The children have been handed everything in life and are used to being waited on hand and foot by their family's massive household staff. The story reveals how they have to fend for themselves in a world that grows increasingly uncertain the deeper they go. "The adventure is filled with mischief and laughs," Winslet tells Newsweek.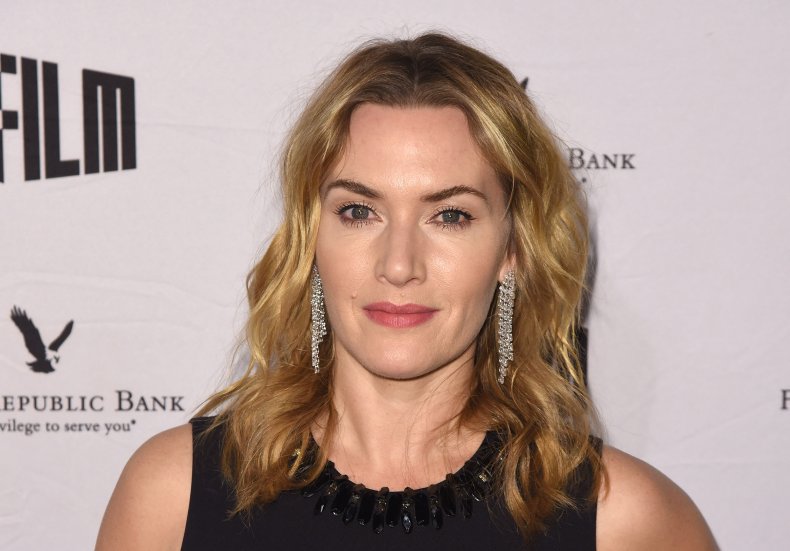 Beyond the fun and intrigue, Winslet says the story also has a lot of heart. "These characters felt like old friends to me."
That's saying something coming from an actress whose depth and breadth in Hollywood is second to nearly no one. Winslet currently holds the record for being the youngest actress to ever receive seven Academy Award nominations—a feat that hasn't gone to her head. "It's just a(n) Oscar at the end of the day," she told The Hollywood Reporter adding slightly more colorful language.
And while she isn't rubbing her success in anyone's face, the production company behind The Weirdies knows they're lucky to have her tell this story. Audible is the largest audiobook listening platform in the country and their Executive Vice President and Head of U.S. Content Rachel Ghiazza says how grateful they are to have Winslet on with this production. "Kate Winslet's whimsical storytelling and humorous voices on The Weirdies provide children and parents a bit of escapism this November," she tells Newsweek. "We're honored to add it to our ever-expanding roster as we're committed to creating high-quality entertainment for family listening."
The Weirdies, an Audible Original performed by Kate Winslet and written by Michael Buckley, is available in the new Audible Plus catalog beginning November 19.