Kathryn Hahn Would Love an Agatha Harkness 'WandaVision' Spin-off Series on Disney+
Kathryn Hahn admits she'd jump at the chance to reprise her role as Agatha Harkness in her own spin-off show.
Hahn was the breakout star of Disney+ series WandaVision, inspiring memes and becoming an internet sensation. She appeared alongside Elizabeth Olsen and Paul Bettany, as the nosy-neighbor-turned-villainous-witch who traps Wanda inside her sitcom prison.
The song accompanying the reveal, "Agatha All Along," made it onto the Billboard and iTunes charts, and was nominated for a number of awards including a Primetime Emmy.
When Newsweek asked Hahn about the possibility of Agatha getting her very own spin-off series, she instantly replied: "I would of course be down for it. As we all know, Marvel keeps it really close to the vest, and so anything is possible there, so yeah."
In October 2021 Deadline reported that Marvel Studios were developing a WandaVision spin-off series which would star Hahn as Agatha Harkness. It's reportedly part of a larger deal Hahn has signed with the studio which will see her make several appearances across the MCU. A potential Harkness spin-off would be written and produced by the WandaVision showrunner, Jac Schaeffer, according to Variety.
Her role as Agatha was widely praised, earning Hahn a Primetime Emmy Award nomination for Outstanding Supporting Actress in a Limited or Anthology Series or Movie.
Even her kids have fallen in love with the character, as Hahn recalls the Halloween advice she received from her family.
She told Newsweek: "My daughter, who's twelve, is really pushing me to dress as Agatha, and I'm like 'it might be a little on the nose,' but it could also be hilarious if I was dressed in a really cheap Agatha costume with a mask on, and no one would know. That'd be really fun."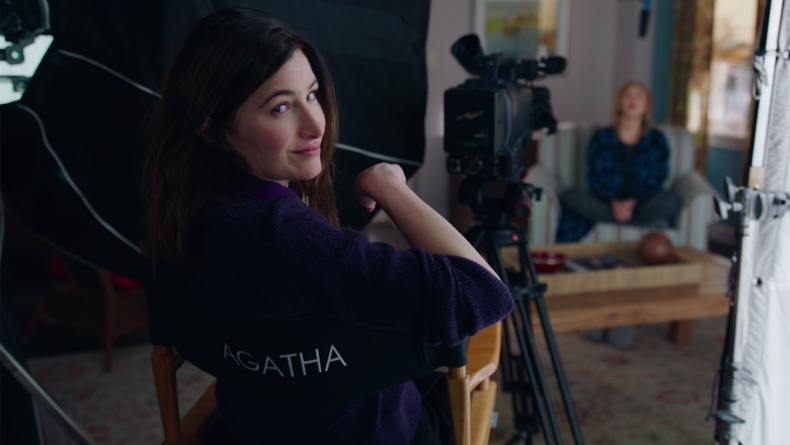 Hahn was talking to Newsweek about her upcoming Apple TV+ series The Shrink Next Door, which she stars in alongside Will Ferrell and Paul Rudd. Launching on November 12, the show is based on the true podcast series, in which a psychiatrist abused his position and implanted himself into the life of one of his patients.
Having starred in movies like Step Brothers, Anchorman, Wanderlust and sitcoms like Parks and Recreation, it's a little surprising to see that Hahn has never hosted Saturday Night Live. She admitted she's ready to host SNL if she ever got the call. "I would love to, and I would love you to send a personal message to Lorne Michaels and tell him, I am willing and waiting," Hahn said.