Pop star Katy Perry has become a talking point online concerning her short marriage to Russell Brand, after Brand was accused of sexual assault by four women in a joint investigation by The Times, The Sunday Times, and Channel 4's Dispatches.
An interview with the "Firework" singer from 2013 alluding to Brand's challenging behavior has resurfaced, with some fans calling it an early sign of how Brand had always been problematic.
Perry and Brand met in 2008 when working on the film Forgetting Sarah Marshall. They married in October 2010 but divorced in July 2012.
Perry was left devastated when Brand dumped her via text on December 31, 2011, with the moment captured in her documentary Katy Perry: Part of Me.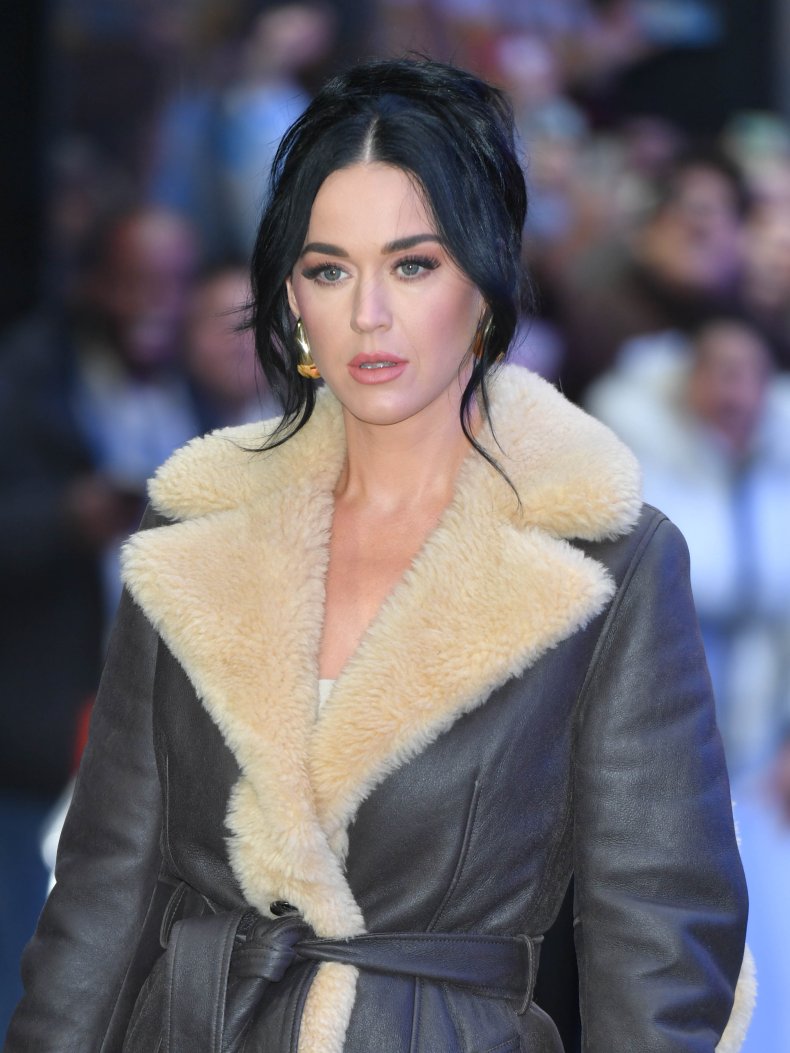 In the 2013 interview, the singer spoke with Vogue and shared that Brand was "controlling," and over time, she found out the "real truth" about the star.
She said: "At first, when I met him, he wanted an equal, and I think a lot of times strong men do want an equal, but then they get that equal and they're like, 'I can't handle the equalness.'
"He didn't like the atmosphere of me being the boss on tour. So that was really hurtful, and it was very controlling, which was upsetting."
In the interview, Perry also claimed to have more information and experiences of her then-partner under lock and key in case she needed them.
She divulged: "I felt a lot of responsibility for it ending, but then I found out the real truth, which I can't necessarily disclose because I keep it locked in my safe for a rainy day. I let go and I was like: 'This isn't because of me; this is beyond me.' So I have moved on from that."
Perry admitted that Brand was "a very smart man" and that she "was in love with him" when she married him. She has not commented on the current allegations against Brand.
Newsweek has contacted representatives of Perry and Brand via email for comment.
In a new Channel 4 documentary, Russell Brand: In Plain Sight: Dispatches, Brand was accused by four women of rape, sexual assault and emotional abuse.
The allegations span a seven-year window between 2006 and 2013.
The documentary was the result of a joint investigation by the Dispatches team and The Sunday Times and The Times, with an article also published on September 17.
Brand's alleged offenses took place in the U.K. and while he was in the U.S. working on projects, with one claim alleging that he assaulted a girl when he was in his early 30s and she was 16 and still in school.
Brand posted a video on Friday to X, formerly Twitter, in which he strongly denied all the allegations against him. In the post, which has been viewed 64.8 million times, he admits to "promiscuity," but that the relationships he had were "always, absolutely consensual."
Since the documentary's release, old footage from Brand's interviews and guest appearances have resurfaced and fed into the narrative.
Over the past few years, the comedian has amassed a large, supportive online following with his podcast and YouTube channels with an "anti-mainstream media" slant.