Katy Perry Slammed For Showing Sympathy to Trump Supporters
Katy Perry is under fire for trying to spread love in the wake of the election results. On Sunday, the singer posted about how she called family members that voted to reelect Donald Trump to say that she would be there for them. "[T]he first thing I did when the presidency was called is text and call my family members who do not agree and tell them I love them and am here for them," Perry tweeted. "#FamilyFirst. Call your family today. Happy Sunday."
The presidential election was called on Saturday, with Joe Biden being predicted as the president-elect.
Although the popstar had good intentions of keeping the peace, she was met with backlash on social media.
Rahul Kohli of The Haunting of Bly Manor wrote: "Those people voted for a man who incited violence and didn't care whether marginalised groups lived or died. THEY should be reaching out FIRST to apologise and that's the bare minimum before there can be any talk about love and moving forward."
Another user wrote: "this is how you keep the country torn apart, you know that right?"
"F*** no, you're wrong and I am angry with you over this," one fan fired back.
One user theorized that since Perry is a celebrity, she isn't affected by the outcome of the election like others. "Truth is, rich white ppl such as yourself were NEVER at risk no matter who won this election. To you, this is more a disagreement of opinions –to the rest of us, this election was a matter of life or death in many aspects. So no, I won't be calling my family to console them."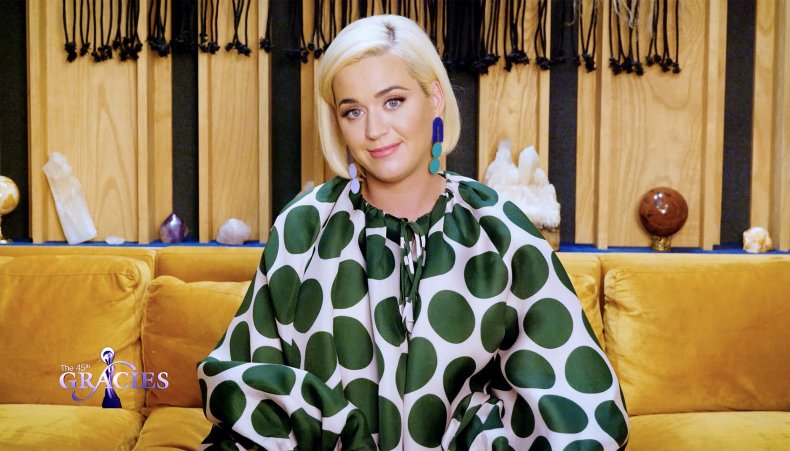 "My kids still ask why they can't talk to their grandparents and I tell them 'well, it's because they couldn't stop being racist even in front of you'" one user wrote. "Seriously f*** this entire train of thought."
Other people defended Perry, saying that her message was one of love. "I think she didn't phrase this well, i think she meant that even if your family doesn't have the same ideology or values about something you have to still love them because they are family after all."
"So people are now actually hating on Katy Perry because she wants unity and peace between families who share different opinions ?!" another wondered.
Although Perry never explicitly said who she was voting this year, it's safe to assume she was in favor of Biden and Vice President-elect Kamala Harris based on the comments she made leading up to Election Day.
"I've had the privilege of getting to know @kamalaharris over the years and @joebiden choosing her as his running mate is already a testament to his decision making: Kamala is exactly the kind of leader WITH experience we desperately need right now," she wrote in August on Instagram. "She's the type of person willing to put in the WORK to make our country better. Less than 3 months until Election Day."
She also shared information on social media about registering to vote and being prepared for Election Day.
Newsweek reached out to Katy Perry and did not hear back at the time of publication.