Kawhi Leonard Boosts Spurs' Post-season Hopes as He Aims for March Return
A week, so the saying goes, is a long time in politics—and judging by the latest news from San Antonio, it is also a very long time in the life of Kawhi Leonard.
On Thursday, Spurs coach Gregg Popovich suggested the All-NBA forward would miss the remainder of the season amid reports Leonard had opted against a return to the active roster.
However, it would appear the 26-year-old will not only return to action before the end of the season, but he could do so as early as next month.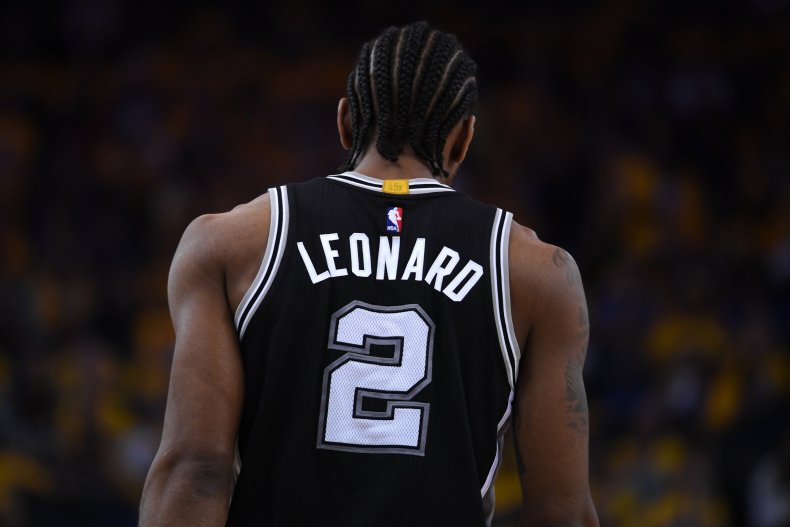 As reported by Michael C. Wright and Adrian Wojnarowski at ESPN, league sources understand Leonard plans to resume working with his teammates at the Spurs' training facility this week.
The Los Angeles native has returned to Texas after spending three weeks in New York, where he sought a second opinion on his right quadriceps tendinopathy, which caused him to miss the first 27 games of the regular season.
Leonard was accompanied to New York by Spurs staff and during his stay in the Big Apple he used the gymnasium inside the National Basketball Players Association headquarters.
While the San Diego State product will not immediately engage in five vs five practice, he aims to advance towards that level of fitness in the near future.
Having missed the first 27 games of the season, Leonard made his debut on December 12 against the Dallas Mavericks. But after playing nine of the following 17 matches, on January 13 the Spurs opted to leave him out of the team indefinitely and he reportedly told his franchise he was not comfortable with playing during rehabilitation and that he should be sidelined.
"Well, we only have X number of games left in the season, and he's still not ready to go," Popovich said last week.
"If by some chance he is, it's gonna be pretty late into the season, and it's going to be a pretty tough decision—how late to bring somebody back. So that's why I'm just trying to be honest and logical. I'll be surprised if he gets back this year."
Since being picked at number 15 in the 2011 draft, Leonard developed into a key player for the five-time NBA champions and his return could be a major boost for the Spurs.
San Antonio sit fourth in the Western Conference with a 36-25 record and, should Leonard return to full fitness, their prospect of going far in the post-season would increase exponentially.
A return to action would also go some way towards quelling fears of a rift between Leonard and the Spurs and could also play in the hands of the 26-year-old from a financial perspective.
The MVP of the 2014 NBA Finals is eligible to be offered a "designated veteran" supermax extension this summer, which would be an extra year and as much $50m more guaranteed than any other team can offer.