Kawhi Leonard Rumors: Spurs Want 'Grand-Slam' Offer to Trade All-star Forward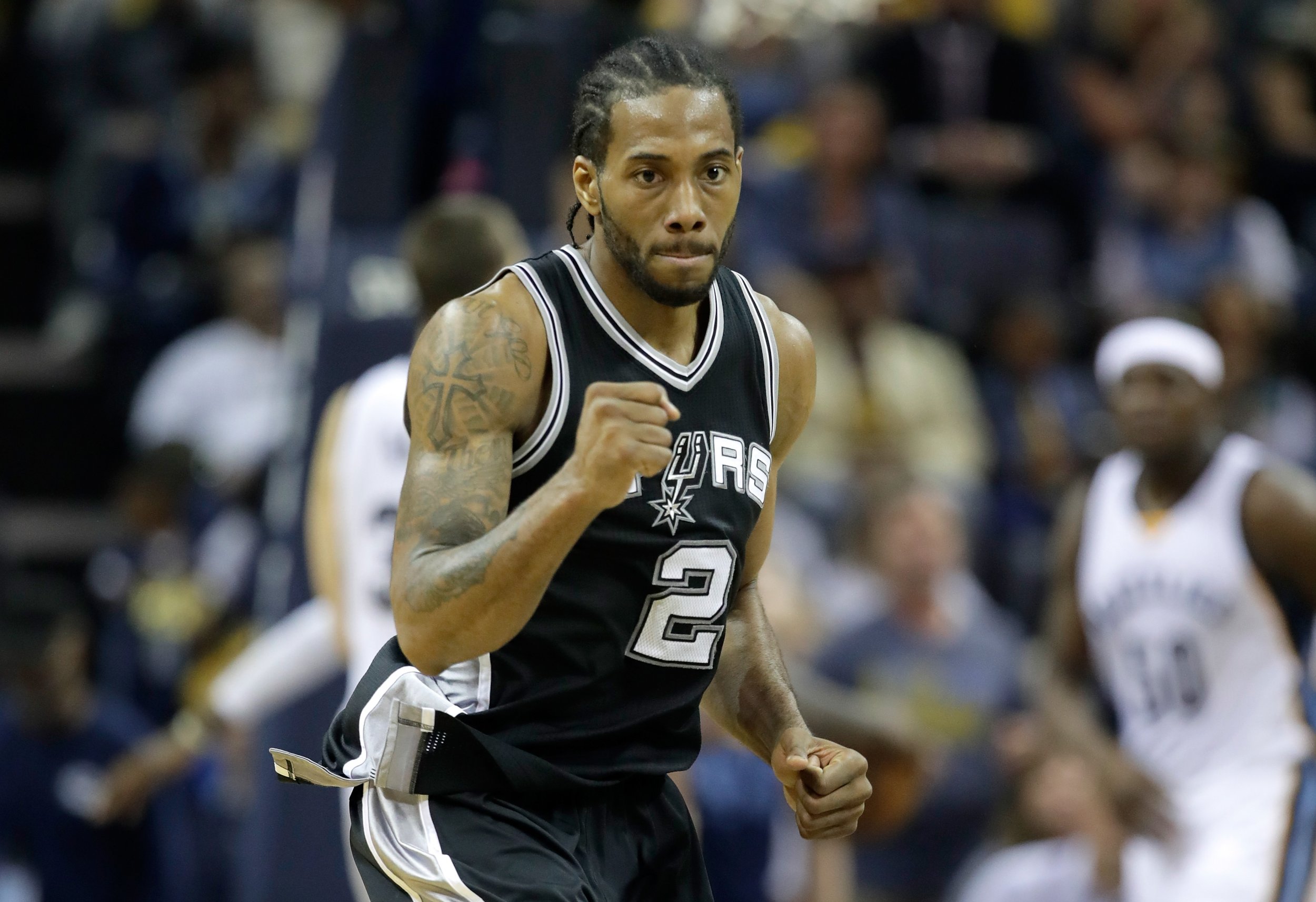 The San Antonio Spurs might be open to the idea of trading Kawhi Leonard but will only do so on their terms.
The relationship between the All-Star forward and the Spurs has seemingly been damaged beyond repair and San Antonio, which turned down inquiries before the trade deadline in February, has already hinted it will not trade the forward this summer.
That stance might be softening, however, if Spurs receive a package they deem attractive enough to allow the 2014 NBA Finals MVP to leave.
According to multiple NBA executives quoted by The Ringer's Kevin O'Connor, San Antonio would not settle for anything less than a "grand-slam" offer.
"If offers were underwhelming around the draft and the start of free agency, the Spurs might opt to let the saga drag into training camp, or even into the season," he wrote.
"Leonard could always rekindle his relationship with the team, or return to the floor and increase his trade value. "
The relationship between Leonard and the Spurs turned sour when he reportedly told the team he was not comfortable playing while rehabbing from the quadriceps tendinopathy that forced him to miss the first 27 games of the season.
Leonard made his season debut on December 12 against the Dallas Mavericks, but after playing nine of the following 17 games, on January 13 the Spurs opted to sideline him indefinitely—and he did not play another game during the season.
The injury, however, is unlikely to put off any suitors, considering Leonard averaged 25.5 points, 5.8 rebounds, 3.5 assists and 1.8 steals per game last season and has already won two Defensive Player of the Year awards .
The impasse over the two-time All-Star's future only increased amid reports that this summer San Antonio might not offer the five-year extension worth $219 million he wants.
"I'm surprised beyond belief that this thing got to the point that it did," a league source close to the Spurs was quoted as saying last week.
In recent years, Jimmy Butler and DeMarcus Cousins left the Chicago Bulls and the Sacramento Kings after not being offered a supermax contract, while James Harden and John Wall put pen to paper to remain in Houston and Washington respectively.
Conversely, the Spurs would not have to trade Leonard immediately even if they didn't offer him the supermax contract or if he declined to sign it, as he is under contract until the end of next season.
On Thursday, Bleacher Report suggested the Los Angeles Lakers have set sights on Leonard and hope to sign him next summer as a free agent. Such a strategy, however, could see the Lakers pull out of the race to sign LeBron James, should the three-time NBA champion opt out of the final year of his deal with Cleveland to become a free agent this summer.