Kawhi Leonard Trade: San Antonio Spurs to Swap Star for Toronto's DeMar Derozan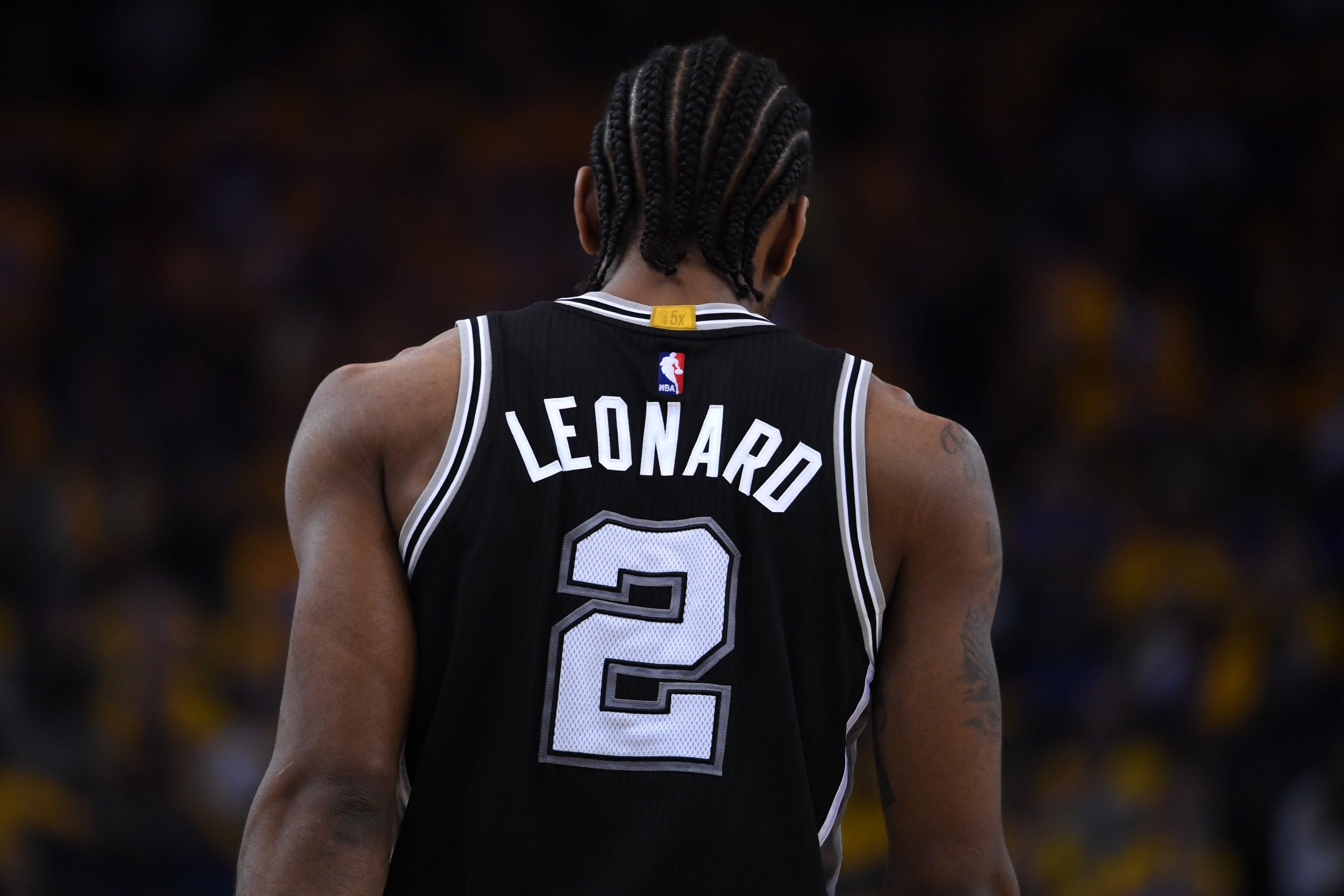 The San Antonio Spurs and the Toronto Raptors are understood to be closing in on a trade that would take Kawhi Leonard to Canada, with DeMar DeRozan going the other way.
League sources quoted by ESPN's Adrian Wojnarowski indicated the two franchises have been in talks for approximately two weeks and that an agreement could be reached as early as today.
The news comes as a major shock to the NBA, particularly as Leonard had repeatedly been linked with a move to Los Angeles. He had demanded to be traded from San Antonio and indicated he planned to sign with the Lakers. The Spurs will send Leonard and Danny Green to Toronto and will receive DeRozan, Jakob Poeltl and a protected 2019 first-round pick.
Crucially, neither DeRozan, who has three years and $83 million left on his contract including an Early Termination Option for the 2020-21 season, nor the 2014 NBA Finals MVP appears to be particularly thrilled by the development.
According to league sources quoted by ESPN's Chris Haynes, Leonard "has no desire" to play in Toronto. DeRozan, meanwhile, was reportedly told last week that he would not be traded. However, the Raptors are reportedly determined to acquire the power forward in the hope of convincing him to sign a long-term deal in next summer's free agency, much as the Oklahoma City Thunder did with Paul George earlier this month.
Next summer, Toronto could offer Leonard a five-year deal worth $190 million, or he could sign a four-year deal worth $141 million with a team that has enough salary cap room to accommodate him.
The relationship between the Spurs and the 27-year-old turned sour when he reportedly told them he was not comfortable playing while rehabbing from the quadriceps tendinopathy that forced him to miss the first 27 games of the season.
Leonard made his season debut on December 12 against the Dallas Mavericks, but after playing nine of the following 17 games, on January 13 the Spurs opted to sideline him indefinitely—and he did not play another game during that campaign.
The Spurs turned down trade inquiries for the two-time All-Star before the deadline in February. Earlier this summer, the five-time NBA champions indicated they were not prepared to trade Leonard to a Western Conference rival. In May, The Ringer 's Kevin O'Connor quoted multiple NBA executives as saying San Antonio would not settle for anything less than a "grand-slam" offer for Leonard.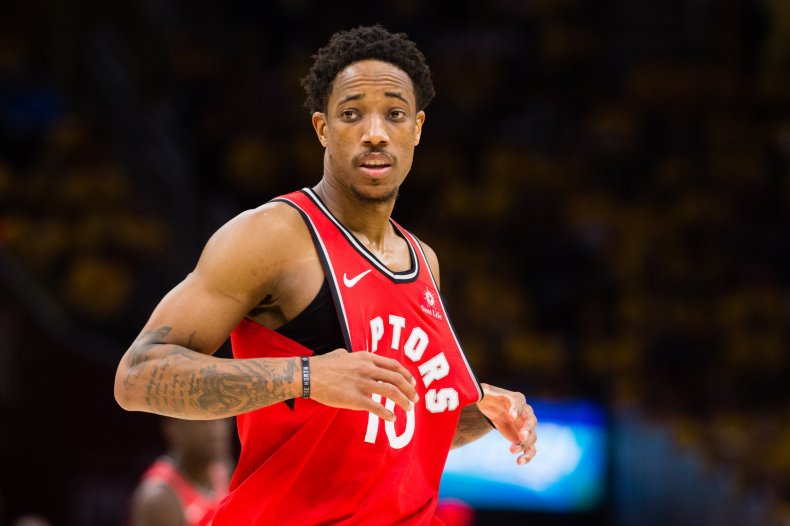 Leonard averaged 25.5 points, 5.8 rebounds, 3.5 assists and 1.8 steals per game in the 2016-17 season, while DeRozan averaged 23 points, 5.2 assists and 3.9 rebounds last year.
The former University of Southern California product was instrumental as the Raptors finished with the best record in the Eastern Conference, but he could not prevent his team from being swept by the Cleveland Cavaliers in the second round of playoffs.
This story has been updated to include the details of the trade