White House Press Secretary Kayleigh McEnany Defers Question to the White House
White House Press Secretary Kayleigh McEnany deferred to the White House when asked a question on whether Joe Biden will begin to be given access to intelligence briefings during a Fox News appearance.
McEnany said she had not discussed this point with President Donald Trump as she deflected the point.
While she earns a reported $183,000 salary in her White House role, McEnany was introduced on Fox as appearing in the capacity of a Trump 2020 campaign adviser.
After she detailed Trump campaign accusations of fraud and irregularities in the election, she was asked about whether the president had considered allowing Biden—who has been deemed president-elect per news network calls—access to a presidential daily brief.
"I haven't spoken to the president about that," McEnany said, appearing on Fox and Friends.
She added: "That would be a question more for the White House. But I will say that all laws are being followed with regard to an expected transition, though we expect to continue on as the Trump administration, we will see how our litigation goes."
In a statement to Newsweek, White House Deputy Press Secretary Sarah Matthews said: "Kayleigh appeared in her personal capacity as a private citizen. She advises the campaign on a voluntary basis."
The question of Biden receiving such briefings comes with the Democrat having set up a transition team and begun to ready himself for a shift into the White House.
Presidents-elect in the past have received such briefings after the General Services Administration (GSA) issues a letter detailing them as the president-elect and paving the way for the transition process.
However, no such letter has yet been issued to Biden, with counts still ongoing and the president disputing vote tallies so far. The president has questioned what he brands the "lamestream media" calling the election outcome, insisting the race is not over.
Biden has described it as "an embarrassment" that Trump has refused to concede.
In his latest high-profile move, Biden selected Ron Klain, who was his chief of staff during his time as vice president, to be the chief of staff for his incoming administration.
Over the weekend, it was detailed by Kate Bedingfield, who was Biden's deputy campaign manager, that no contact had been made between anyone from Trump's team and the Biden team.
Newsweek has contacted the Biden campaign for comment on the intelligence briefings and to ask if there had as yet been any communication with Trump's team. The Office of the Director of National Intelligence (ODNI) told Newsweek in a statement that it would not have contact with a transition team until notified by the GSA administrator.
"ODNI follows the statutory direction provided in the Presidential Transition Act, which requires ascertainment of the candidate by the administrator of GSA prior to supporting a potential presidential transition," a spokesperson said. "ODNI would not have contact with any transition team until notified by the GSA administrator."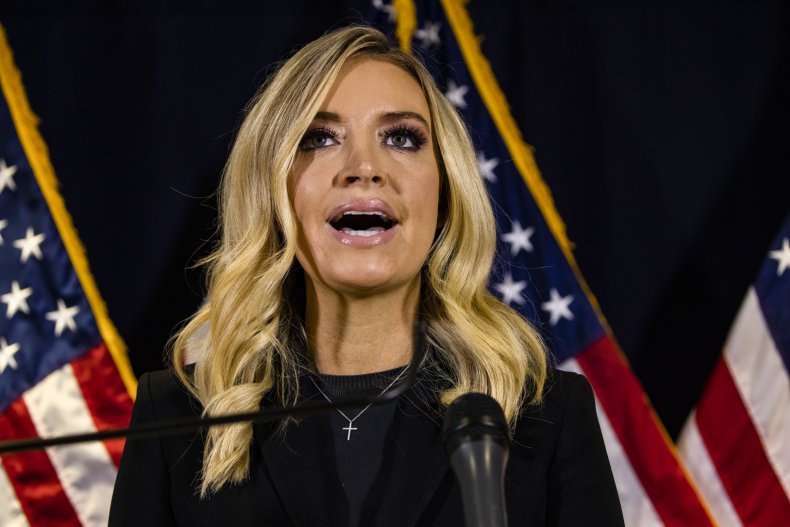 Update 11/12/2020: This page has been updated with comment from the The Office of the Director of National Intelligence.