Details Emerge About Keith Broomfield, American Killed Fighting ISIS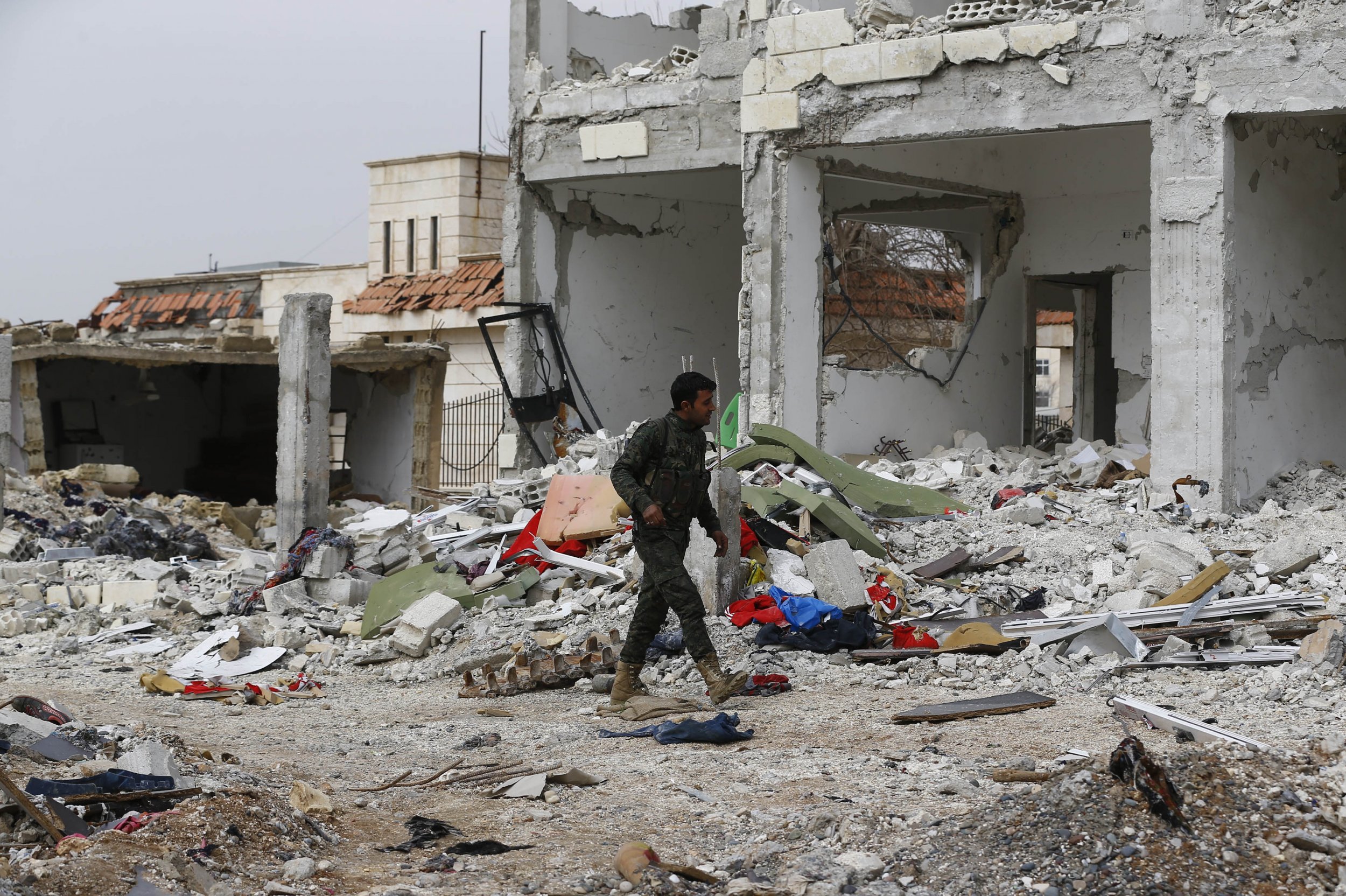 American citizen Keith Broomfield was killed while fighting Islamic State (ISIS) militants alongside Kurds in Syria, the State Department confirmed on Wednesday.
Broomfield, 36, from Massachusetts, is believed to have died June 3. He thought it was "God's will" that he travel to Syria to fight the terrorist group, Broomfield's mother, Donna Broomfield, told NBC News on Wednesday. State Department spokesperson Jeff Rathke did not provide any additional details about Broomfield, including how he was killed, but said during a press briefing Wednesday that his family is receiving consular assistance.
Broomfield's body was returned to his family at a Turkish border crossing on Thursday, a Kurdish official told CBS News. Hundreds of people reportedly gathered in Kobani to pay their respects before the family received his body.
Broomfield was fighting with the Kurdish People's Protection Units in the Kobani countryside of northern Syria, Idris Nassan, co-deputy foreign minister of the Kobani district, told CNN.
"It is unclear how long Broomfield had been fighting with the Kurdish forces, but he had become well acquainted with the militiamen, even earning the Kurdish nom de guerre Damhad (meaning: it's the time to do something)," Nassan told CNN.
Jennifer Broomfield, a woman who says she is Keith Broomfield's sister, posted a text message conversation to Facebook on Wednesday, calling it the "last words I had with my brother."
"I didn't know where he was going. My unspoken prayers and tears for those in the Middle East were answered when he left to fight. I didn't think I would lose him," she said on Facebook, where she also posted a number of photos of Keith.
In the conversation, he appears to assure Jennifer, saying "I got this" and telling her not to worry.
An estimated 20,000 foreign fighters have joined the militant Islamist group ISIS or other extremist groups in the region, including 3,400 citizens of Western countries, according to U.S. intelligence officials, a concern for representatives from two dozen countries that recently met at a counter-terrorism summit in Australia this week. Few numbers exist on the number of foreigners joining the fight against the group.
Confirmation of Broomfield's death came as President Barack Obama authorized an additional 450 troops to be sent to Iraq to train local forces in the fight against ISIS.