Keith Lee Made His 'Monday Night RAW' Debut and Fans Aren't Pleased With the Changes
During the Monday Night RAW after SummerSlam, former NXT Champion Keith Lee made his main roster debut and fans aren't happy how the "Limitless One" has been presented so far.
On one hand, WWE announced that Keith Lee was making his debut during SummerSlam to get eyeballs on RAW the next night, so the company knows he is a possible draw. But the changes that have been made to his presentation have many viewers scratching their heads.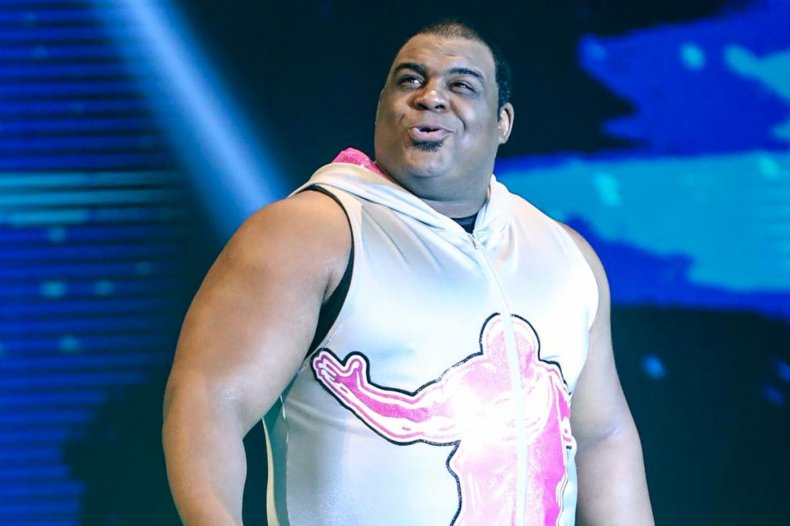 After Randy Orton took two punts to WWE Champion Drew McIntyre's head, "The Viper" went out of the ring to cut a promo, but was interrupted by Lee, much like what Chris Jericho did to The Rock way back in 1999. That's good.
But you may have noticed something different about Keith Lee when he entered the arena. His entrance music was different. What fans heard was the first five or so seconds of Lee's original entrance song, finished out by some generic rock music. That's bad.
But Keith Lee received a match with Randy Orton, the top heel on the brand, on his first night at RAW. That's good.
Lee came out for his match with a shirt—he normally wrestles shirtless—and baggy shorts that were unlike anything he wrestled in back in NXT. And to top it all off, Drew McIntyre cost Lee the match by getting him disqualified, and Lee was nowhere to be found afterward. So the segment was more about continuing McIntyre and Orton's story and Lee became an afterthought. Can I go now?
There is a silver lining to Lee's Monday Night RAW debut. The company definitely sees him as a potential top star since they plucked him from NXT, and to have him go up against a legend like Orton really shows that they want to have him start big.
Lee is also going to be wrestling in his first pay-per-view on the main roster this Sunday, at Payback, when he goes one-on-one with Orton.
So while it's easy to be doom and gloom about the new theme, ring gear and how he was presented in his first match—not to mention how RAW and SmackDown have treated other NXT stars like Ricochet, Andrade and Aleister Black in the past—Lee is involved in the top storyline on RAW, so there is time to really "bask in his glory" on the main roster.
What do you think of Keith Lee's debut on RAW? Do you have faith that WWE will do Keith Lee justice on the main roster? Let us know in the comments section.