Kelly Loeffler Refuses to Recognize Biden Win When Asked 5 Times
Republican Senator Kelly Loeffler refused to recognize the victory of President-elect Joe Biden at least five times at a press conference on Wednesday, despite the fact her home state voted in favor of the Democratic candidate.
The Georgia Republican defending her seat in a runoff election slated for January 5 did not directly answer reporters who asked whether she planned to recognize that Biden was the winner of the presidential election.
She said the president had a "right to every legal recourse" to contest the election results, and told the media that she was focused on the race for his crucial seat in the upper chamber.
Asked whether she acknowledged that Biden would become the next president of the United States, Loeffler said: "The president has a right to every legal recourse. That's what's playing out right now. I'm focused on winning this race on January 5."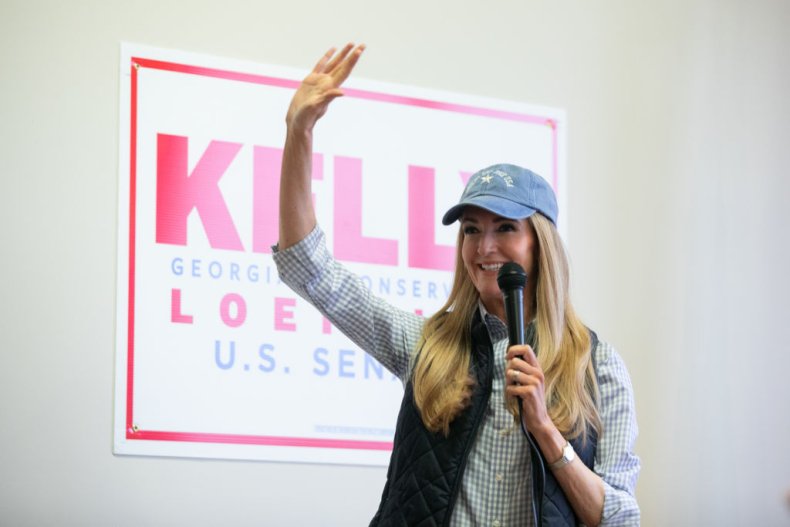 When she was asked the question again, the Georgia senator repeated that she was focused on the contest in front of her, and sought to shift the conversation onto the politics of her rival, the Democratic candidate Raphael Warnock.
"There will be a time for that, if that becomes true," Loeffler said when asked once again if she would recognize that Biden would be the president. "But the president has a right to every legal recourse."
Earlier in the press conference, a reporter asked whether she would object to the electoral college votes for Biden on January 6. "I haven't looked at it yet. January 6 is a long way off," the senator replied. "There's a lot to play out between now and then."
Reacting to his opponent's refusal to recognize Biden's election win, Warnock called on Loeffler to accept the vote and not be "disrespectful" to Georgia voters.
"Say it with me Kelly Loeffler: Joe Biden and Kamala Harris won the election," the Democratic candidate tweeted. "It's disrespectful to Georgia voters to say anything else."
Newsweek has contacted the Loeffler campaign for comment. This article will be updated with any response.
Loeffler failed to recognize President-elect Biden's election win as several Republican senators said they were still dwelling on whether they would attempt to contest the votes of electors and overturn the results of the election when they are presented to Congress next year.
"This is the opportunity that House and Senate members have—the only real opportunity they have—formally in the process to raise any concerns," Sen. Josh Hawley of Missouri said. "I do have significant concerns. Having said that, I'm still getting up to speed. I haven't made a decision."
Texas Sen. Ted Cruz said the legal process needed to "play out" as several lawsuits contesting the election were outstanding.