Kellyanne Conway Says Adam Schiff Should Resign in Fox News Interview for 'Peddling a Lie Day After Day After Day'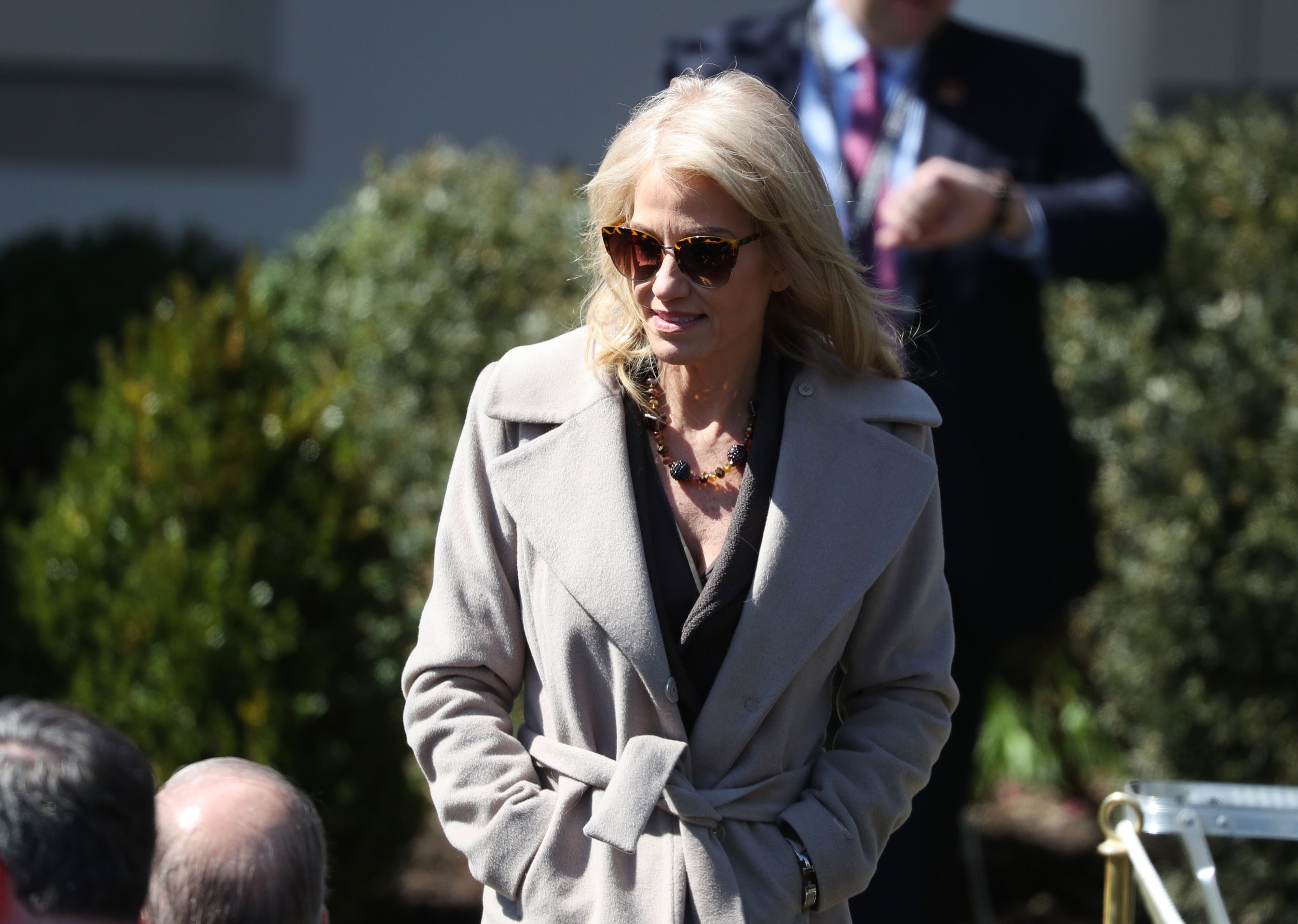 White House counselor Kellyanne Conway appeared on Fox & Friends on Monday, delivering a fiery interview in response to a letter from Attorney General William Barr summarizing the final report of special counsel Robert Mueller.
On the show frequently watched by President Donald Trump, Conway called for Democratic California Representative Adam Schiff, chairman of the House Intelligence Committee, to step down.
"Adam Schiff should resign," Conway said. "He has no right, as somebody who has been peddling a lie day after day after day, unchallenged. Unchallenged and not under oath. Somebody should have put him under oath and said, 'You have evidence? Where is it?'"
Schiff had said he thought there was evidence of collusion between the Trump campaign and Russia. Barr wrote in his letter that Mueller did not find there was a conspiracy. On the question of obstruction of justice, Barr wrote: "The Special Counsel states that 'while this report does not conclude that the President committed a crime, it also does not exonerate him.'"
On Twitter, Trump's personal lawyer, Rudy Giuliani, called on Schiff to apologize, writing: "I trust he is relieved there is no collusion. And I hope he will apologize for his mistake. We all make them. The real virtue is to admit it. It would help us heal."
Schiff responded on ABC's This Week,saying he wanted to see the full report from Mueller. "Mr. Giuliani would be wise to do something he has rarely done, and that is wait till we see the facts," Schiff said.
In her interview with Fox News, Conway also seemed to suggest others—such as those in the administration of former President Barack Obama or Hillary Clinton—should be investigated.
"What a bunch of nonsense," Conway said. "Nobody will reflect... But let's let it all hang out. Let's see what happened with the FISA warrants, the phony dossier, let's see Hillary Clinton. 'Oh, Why are still talking about Hillary Clinton?' Because folks, you wouldn't let the 2016 election go. And now you're running up against 2020 and you got a big old nothing. ... There should be a reckoning, because our democracy bears nothing less."