Kellyanne Conway's Husband Mocks Trump's Claim Democrats Are Behind Hush Money Accusation
George Conway, a prominent attorney and husband to White House counselor Kellyanne Conway, on Monday tweeted that prosecutors appeared to have a "pretty good" case against President Donald Trump.
Trump in a series of tweets over the weekend hit back at claims filed by special counsel Robert Mueller and other prosecutors that the president violated campaign finance laws in 2016 in ordering hush money payouts to women who claimed to have had affairs with him.
Read More: Who has Robert Mueller indicted? Full list of everyone charged as result of Russia collusion investigation
In a tweet Monday, Trump denied the payments were illegal, and said the investigation into the payments was made by Democrats.
"No, the criminal campaign-finance violations were found by professional line prosecutors in a Republican-controlled United States Department of Justice. It looks like a pretty good case. Kudos to them," replied Conway to Trump's claim.
Trump in the tweet Monday also renewed attacks on former FBI Director James Comey, who in transcripts of testimony to the House Judiciary Committee that were released over the weekend, said the FBI had investigated four Americans for ties to Russia during the presidential campaign.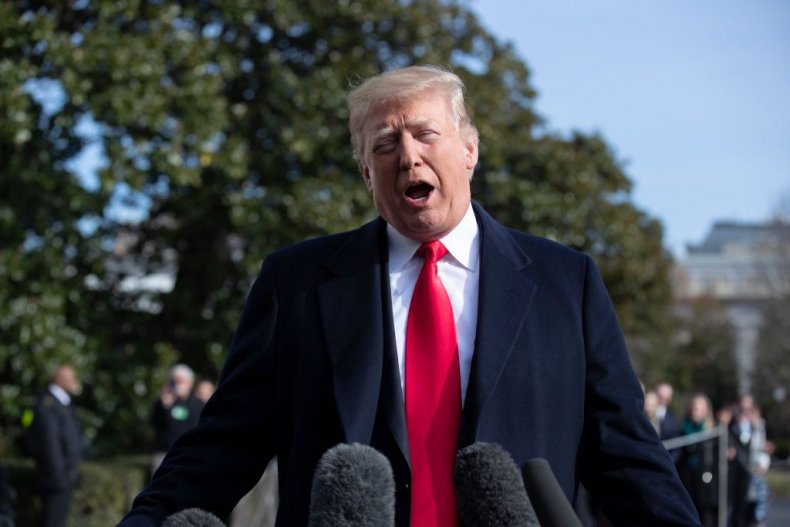 "Democrats can't find a Smocking Gun tying the Trump campaign to Russia after James Comey's testimony. No Smocking Gun...No Collusion." @FoxNews That's because there was NO COLLUSION. So now the Dems go to a simple private transaction, wrongly call it a campaign contribution,..." tweeted the president.
"....which it was not (but even if it was, it is only a CIVIL CASE, like Obama's - but it was done correctly by a lawyer and there would not even be a fine. Lawyer's liability if he made a mistake, not me). Cohen just trying to get his sentence reduced. WITCH HUNT!"
The Hill reports that in his original tweet, Conway mocked Trump's misspelling of "smocking" and subsequently deleted the message.
Trump's response to the sentencing documents also drew a sharp response from Conway on Friday. After the president claimed that the documents "totally clear" him, Conway responded, "Except for that little part where the U.S. Attorney's Office says that you directed and coordinated with Cohen to commit two felonies. Other than that, totally scot-free."