Who Has Robert Mueller Indicted? Full List of Everyone Charged as Result of Russia Collusion Investigation
Special Counsel Robert Mueller has so far indicted 34 people and three companies as part of his probe into allegations of collusion between the Trump campaign and Russia during the 2016 presidential election.
Among them are five former Trump officials, all of whom have pleaded guilty to criminal charges, and 26 Russian nationals.
Michael Cohen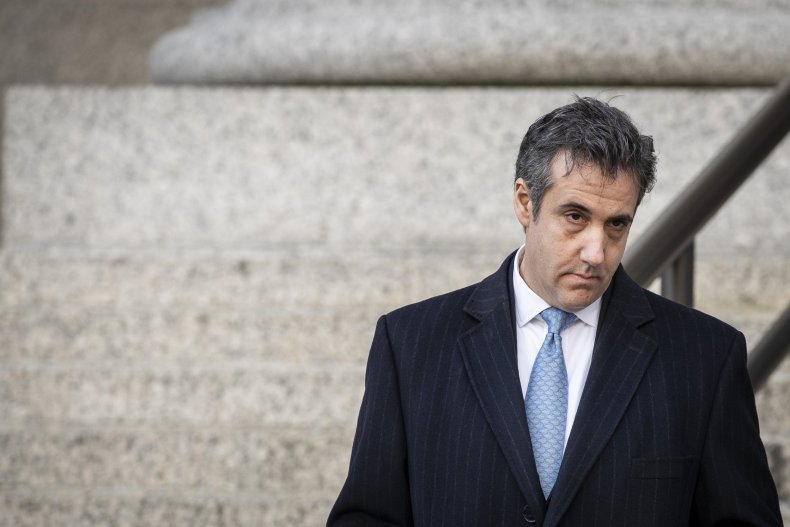 Trump's former attorney and fixer Cohen pleaded guilty as part of a plea deal last week to lying to Congress over a planned Trump Organization real estate project in Moscow.
Cohen told a federal judge in Manahattan that he had spoken more extensively with Trump about the project than he had admitted to Congress in testimony last year, with conversations extending to June 2016.
In August, Cohen admitted as part of a plea deal to campaign finance violations in relation to hush money payments made to two adult entertainers who claim they had affairs with Trump, as well as tax evasion and bank fraud crimes. These offenses were intially investigated by Mueller, but were handed off to the U.S. Attorney's office for the Southern District of New York.
George Papadopoulos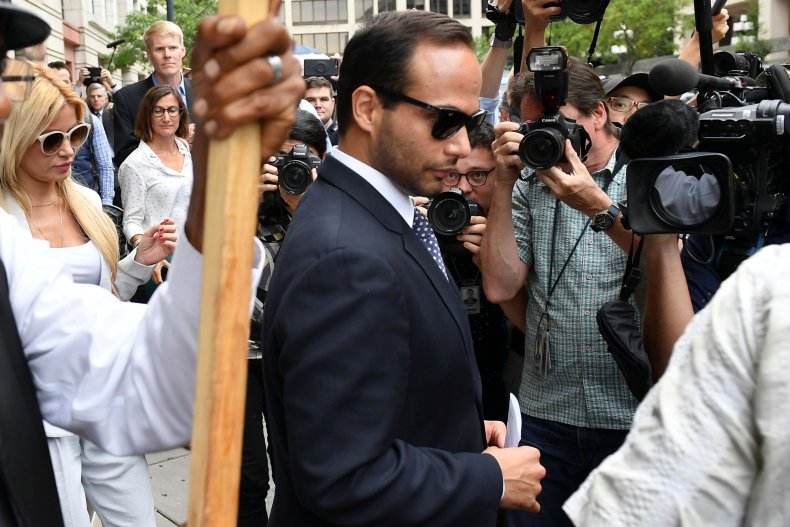 A former foreign policy adviser with the Trump campaign, Papadopoulos pleaded guilty to lying to investigators in October 2017 about people who he believed were working on behalf of Russians. He was sentenced to 14 days in prison in August.
In April 2016 Papadopoulos met with Maltese Professor Joseph Mifsud, who said he could put Papadopoulos in touch with Russians who had dirt of Hillary Clinton, Donald Trump's rival during the 2016 presidential election. Papadopoulos went on to have further contact with the professor, who brokered meetings between Papadopoulos and two Russian nationals.
Paul Manafort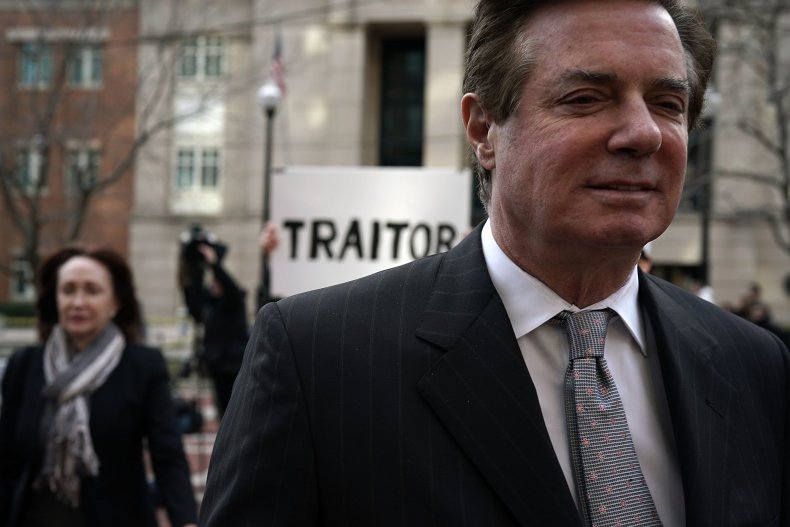 Manafort served as chairman of Trump's presidential campaign, and was charged in October 2017 with tax and bank fraud, false statements, being an unregistered agent of a foreign power, and obstruction of justice.
The charges stemmed from Manafort's work as a lobbyist for Ukrainian politicians and the Ukrainian government, and his bid to conceal his role and the money he made.
He initially fought the charges, and in August was convicted in Virginia on eight counts of fraud. The jury though could not reach a consensus verdict on ten of the 18 counts. He will be sentenced in February.
He accepted a plea deal with Mueller in September, pleading guilty to conspiring to defraud the U.S. and conspiring to obstruct justice. But in November the deal fell apart and the FBI said Manafort had breached the plea bargain and lied to them.
Rick Gates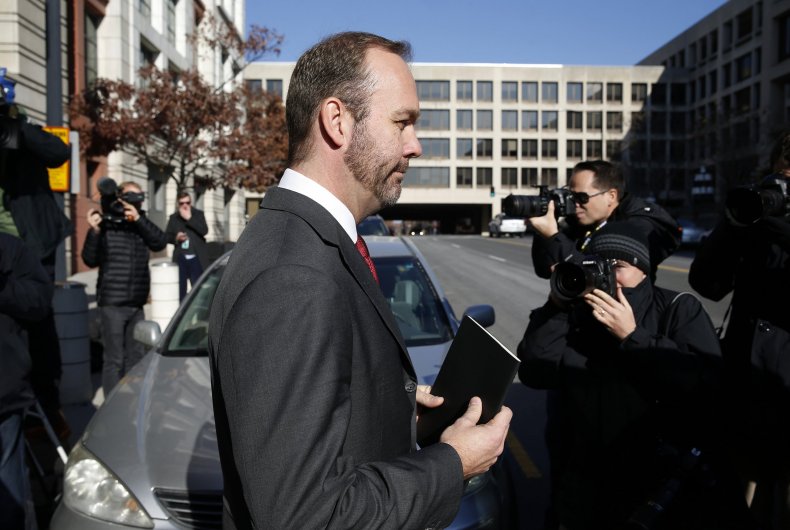 An associate of Manafort and former campaign adviser to Trump, Gates pleaded guilty in February to financial fraud and lying to the FBI as part of a plea deal with Mueller.
Gates in August testified at Manafort's trial, saying that he and Manafort had run an elaborate network of offshore accounts and shell companies where they chanelled their lobbying cash, and admitted to stealing from Manafort to fund a lavish lifestyle and extramarital affair.
Michael Flynn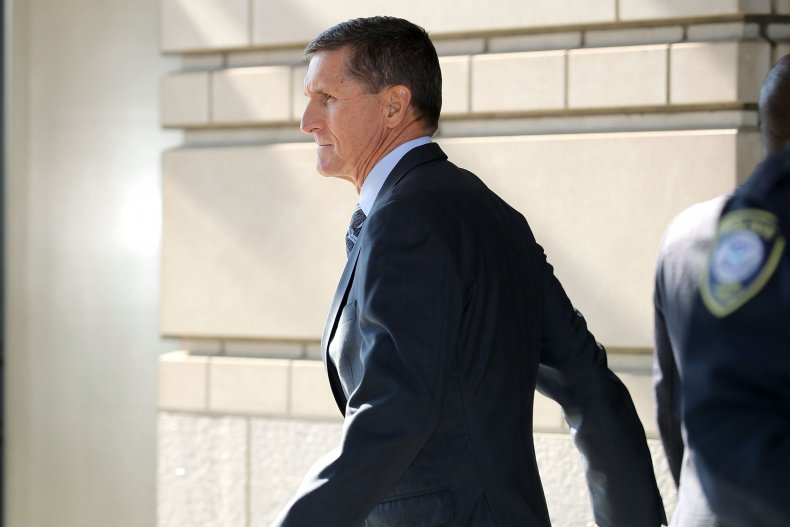 Trump's former National Security Adviser Michael Flynn pleaded guilty last December to lying to the FBI about his contact with Russia's ambassador to the United States.
In December 2016, Flynn had spoken with Russian ambassador Sergey Kislyak about new sanctions imposed on Russia by the outgoing Obama administration, and about a planned UN Security Council vote condemning Israeli settlements. He admitted lying to the FBI about the content of his discussions with Kislyak.
On Tuesday, Mueller recommended that Flynn serve no jail time for the offence, revealing that Flynn had cooperated extensively with FBI agents on three ongoing investigations.
Russian Nationals
In July, 12 members of the Russian GRU military intelligence agency were indicted on charges of conspiracy to commit an offense against the United States, identity theft, conspiracy to launder money.
The charges related to the hacking of emails from DNC servers in June 2016, which were then leaked online in a bid to damage Clinton's campaign.
The Russian government has denied the accusations.
A further 13 Russian nationals and three related companies had been indicted in February on charges of conspiracy to defraud the U.S., conspiracy to commit bank fraud, identity theft.
The charges relate to Russia's use of "troll farms" to spread propaganda and disinformation during the 2016 campaign, with the notorious Internet Research Agency and two companies created to finance it singled out in the indictment.
Among those charged was Yevgeny Prigozhin, the alleged financier of the operation and member of Russian President Vladimir Putin's inner circle, who runs a network of catering and restaurant businesses.
Mueller has also charged several individuals not employed by the Trump campaign.
Sam Patten
A lobbyist who has worked with Manafort, Patten in August pleaded guilty as part of a plea deal to failing to register as an agent of a foreign power.
Konstantin Kilimnik
A Russian army-trained linguist and former associate of Manafort, Kliminik was charged in June with obstruction of justice.
Alex van der Zwaan
An attorney who worked with Manafort and Gates, van der Zwaan pleaded guilty in February to lying to investigators about conversations with Gates, and was sentenced to 30 days in prison in April.
He was deported to the Netherlands after serving his sentence.
Richard Pinedo
California resident Pinedo pleaded guilty to identity fraud in April 2018, after selling bank accounts opened using fraudulent information online to Russians. He was jailed for six months in October.